Fell + Cole is an artisanal ice creamery in the Hongdae District of Seoul.
By Meagan Mastriani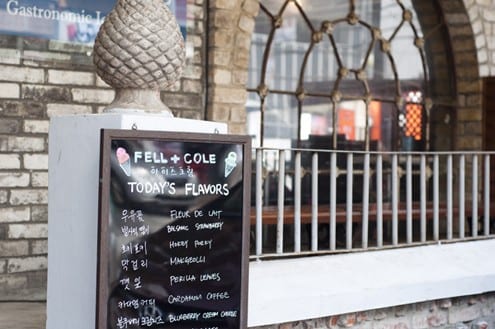 "What's the name of the place?"
"Fell and Cole. Well, you say, 'Fell and Cole,' but it's stylized like, 'Fell Plus Cole,' with a plus sign."
"So what is it called?"
"Fell and Cole."
"How do you spell that?"
"F-E-L-L-plus sign-C-O-L-E."
Fell + Cole is an artisanal ice creamery in Hongdae, with flavors as trendy and unusual as its hip (if hard to verbalize) name. The shop takes its name from an intersection in San Francisco, the city that inspired the gastronomic creations of owner Hojune "Tristan" Choi.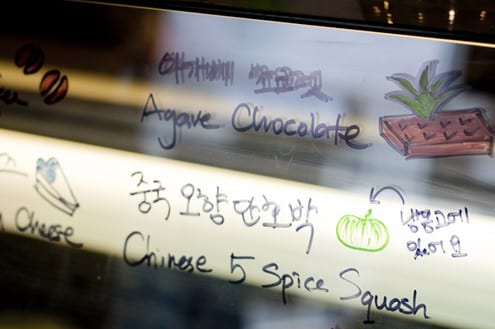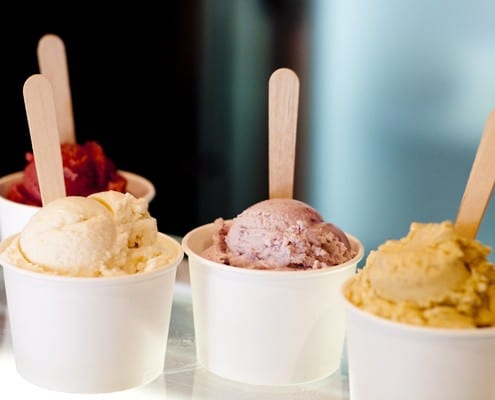 Fell + Cole experiments with ice cream to create fun flavors reminiscent of San Fran predecessors like Humphry Slocombe, Bi-Rite, and Mitchell's. Perennial Fell + Cole favorites include Fleur de Lait, Burnt Caramel with Smoked Sea Salt, and Hokey Porky with candied bacon and cinnamon. However, the flavors change daily (with listings on the company's Twitter and Facebook pages) and can range from semi-savory tastes like Yoda's Wisdom (with avocado) and Blue Cheese to classics like Just Boring Vanilla or Butterscotch Pecan. There are also a number of alcohol-infused treats, like the popular Kalimotxo (aka Jesus Juice) with red wine and Coca-Cola, the Stout Beer, and the Cosmopolitan.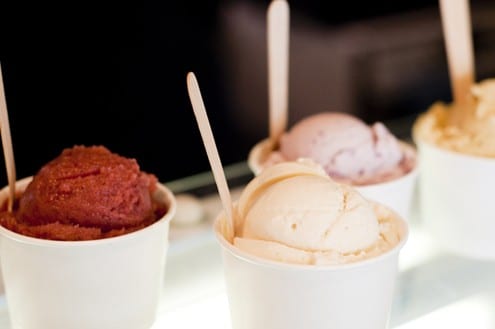 Since the flavors change each day, it would be nearly impossible to make recommendations. I will note, however, that I have yet to try something I didn't like at Fell + Cole, and I advise you to be adventurous if you visit. It's often the strangest-sounding tastes that are the most exceptional, like the Strawberry Red Wine Sorbet with Szechuan Pepper.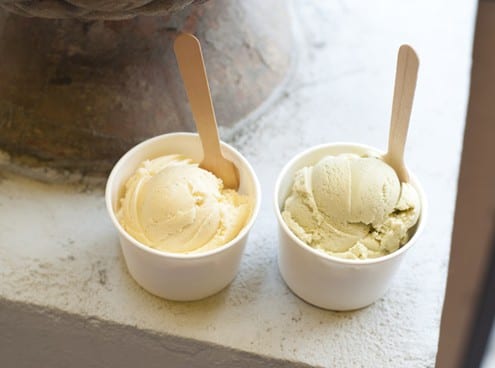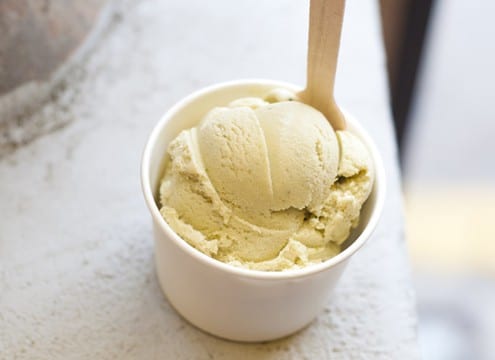 Or the Perilla Leaves ice cream, made with ggaennip, the heart-shaped "sesame leaf" common in BBQ restaurants for wrapping around grilled meat. It's an unexpected ice cream ingredient, but the leaves' naturally minty flavor works perfectly in a dessert.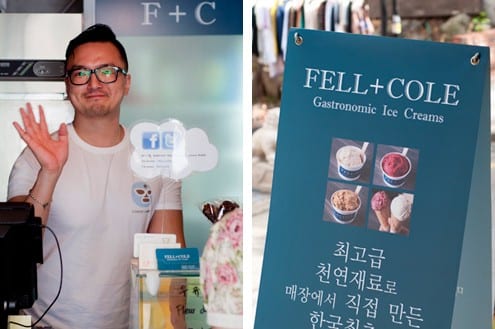 If that pesky plus sign or the far-out flavors seem a little pretentious, let me reassure you that the man behind Fell + Cole is not. Choi is a warm and sincere shopkeeper, who seems to have a genuine love of handmade ice cream, good design, and the Bay Area. Walk into his shop, a rather small boutique decorated with plenty of SF memorabilia, and he'll be happy to let you sample a heaping spoonful of any flavor (or all of them, if you're like me). He enjoys talking about how he made each batch, and though he's proud of using local ingredients like strawberries from Nonsan, he's also transparent about using ingredients some customers might not like. Though Choi would like to make totally organic ice creams, the lack of organic dairy products in Seoul makes it impossible.
Choi doesn't want to deceive his customers, which is why he calls his products almost organic. Still, for conscientious ice cream lovers in Seoul, there's no better option than Fell + Cole, where each flavor is handmade in small batches with all natural ingredients. Fell + Cole also offers some vegan products and supports veg-friendly causes like local bake sales. According to their website, Fell + Cole was the first in the country to make "artisanal gastronomic" ice cream, and it remains unrivaled in quality or honesty.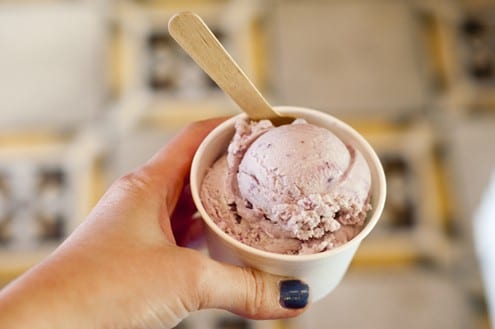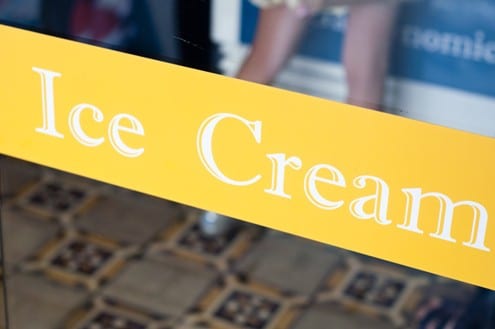 With summer fast approaching, there's no better time to try Fell + Cole. And between the ever-changing menu and the stamp card reward system (buy ten scoops, get one free), it's likely you'll want to try it again and again and again.