Pickling vegetables is an ideal activity for the season. Bring your creations to picnics, pair them with grilled dishes or keep them in the refrigerator for snacking on hot days.
By Kate Wilke
This article has been posted with permission and originally appeared as Surprisingly Simple Pickling Recipes on Relish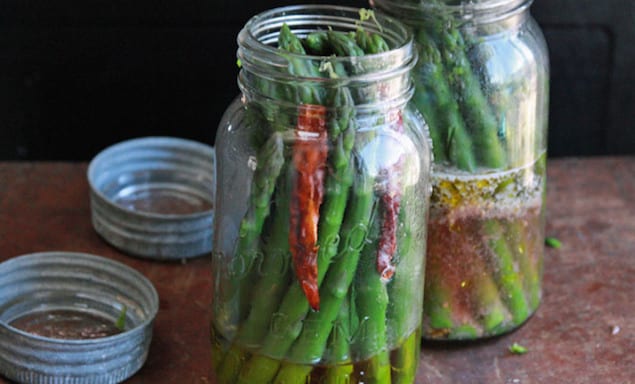 Adventures in Dinner
Pickling vegetables is an ideal activity for the season because you can bring your sweet and juicy creations to picnics, pair them with grilled dishes or keep them in the refrigerator for snacking on hot days. As always, we're all for staying seasonal and simple, so we recommend starting your pickling adventure with any of these vibrant recipes from our favorite bloggers.
Pickled Red Onions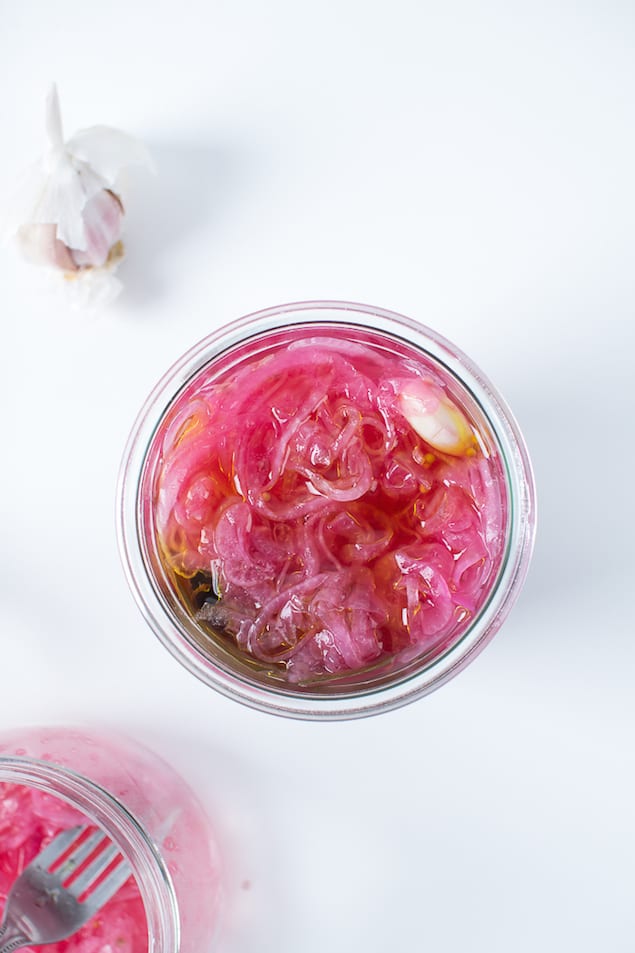 Heather Hands
Sporting events and cookouts call for burgers, hotdogs and delicious sandwiches. The Pickled Red Onions from Flourishing Foodie are the perfect topping for anything off the grill. The cinnamon and sugar make these onions delightfully sweet. Get the recipe here.
Pickled Spicy Asparagus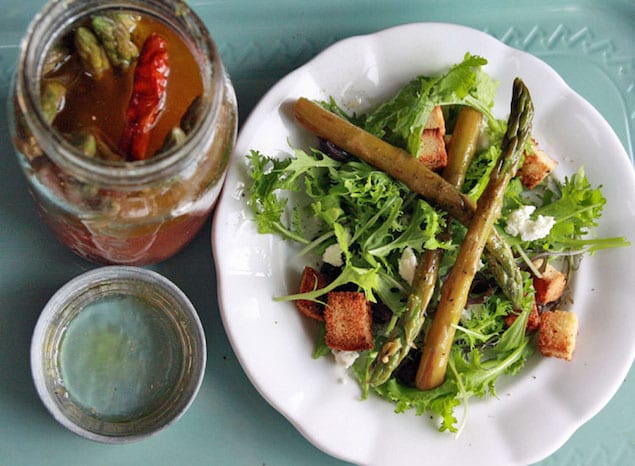 Jane Craske
Farmers' markets are overflowing with fresh produce now that warmer weather is here. For us, that means more time spent in the kitchen with fresh vegetables. Try this Pickled Spicy Asparagus from Jane's Adventures in Dinner flavored with vinegar, garlic and chili peppers for a stellar topping or side dish. Get the recipe here.
Quick Pickled Radishes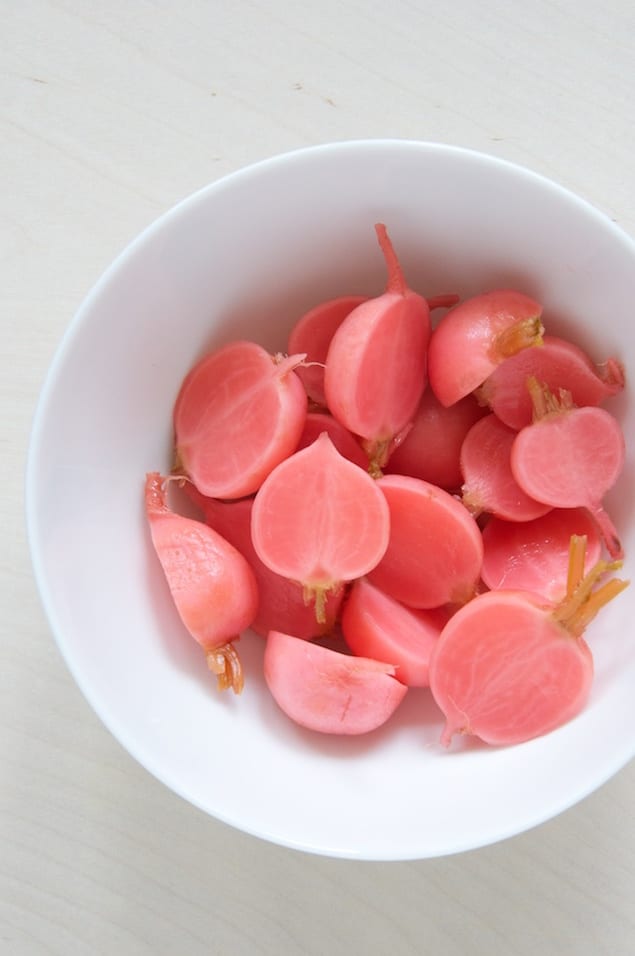 Nicole Dula
These Quick Pickled Radishes from Dula Notes taste as sweet as they look. Rarely do you find food with such a pretty, natural pink color, and they are so easy to make. The radishes are soaked in honey and apple cider vinegar, making them burst with nutritional benefits. Get the recipe here.
Pickled Carrot Sticks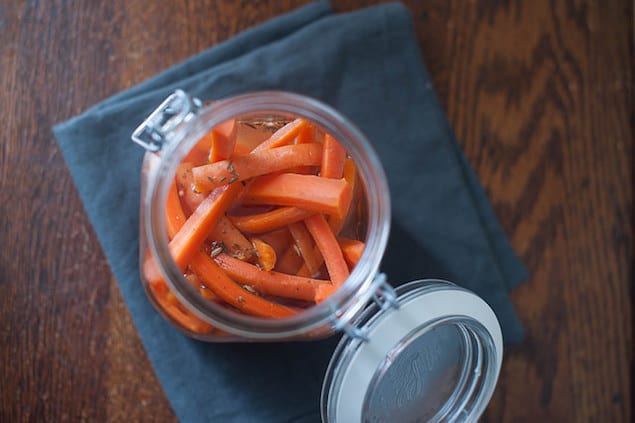 Olga Massov
Use these Pickled Carrot Sticks from Sassy Radish to add a salty vinegar taste to your lunch (that's a good taste—we promise). With this recipe, the carrots will maintain their crunch while absorbing a variety of spices for the perfect pickle. Get the recipe here.
Salmon in a Jar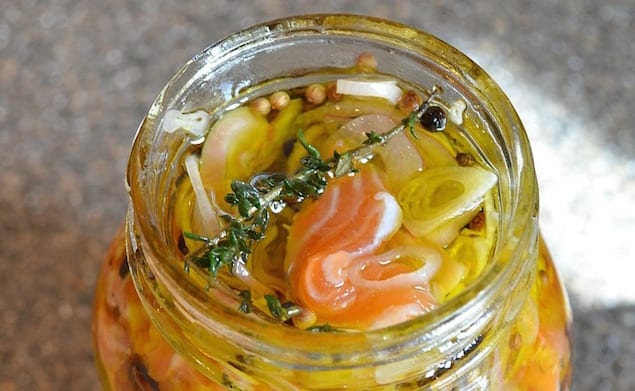 Three Many Cooks
Salmon in a Jar from Three Many Cooks is pickling at its finest. This is an easy way to make your salmon infused with flavors of peppercorn and coriander. Now you can bring a gourmet dish to your summer picnic! Get the recipe here.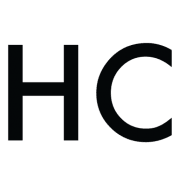 Relish
Offering more than 14,000 recipes plus features and DIYs on cooking, dining and entertaining, Relish celebrates America's love of food. Relish is about honoring cooking traditions while exploring new trends and ideas, which is why millions of people turn to both Relish.com and Relish Magazine for special occasion recipes, quick and easy weeknight suppers and culinary adventures.