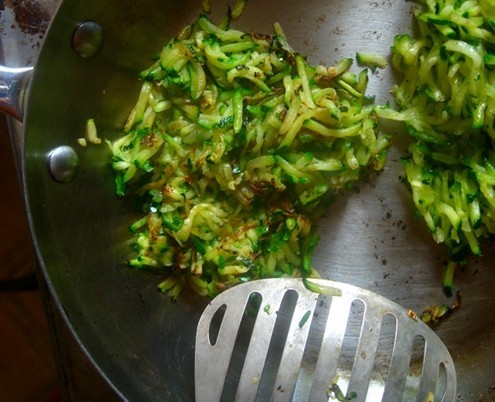 A delicious preparation of zucchini that lends itself to flavorful caramelized bits, creating a wonderful summer side.
By Brady Evans
Last summer we had a garden. Well, my husband had a garden.  I had nothing to do with it.  He was so kind, however, as to plant two zucchini plants just for me.  Zucchini is categorized with mushrooms for my husband and that category is labeled "unfit for human consumption."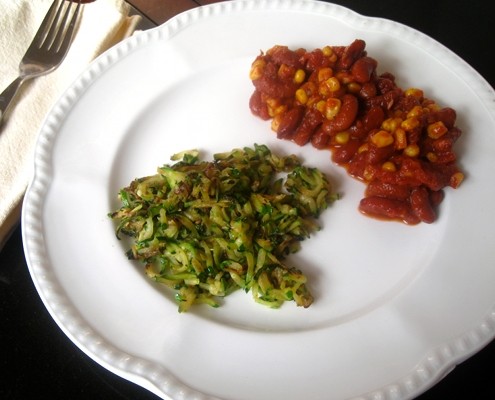 I spent all summer eating oodles and oodles of summer squash from those two very prolific zucchini plants.  I wish I had found this recipe then because it uses an abundance and concentrates the flavor by removing the water from the zucchini.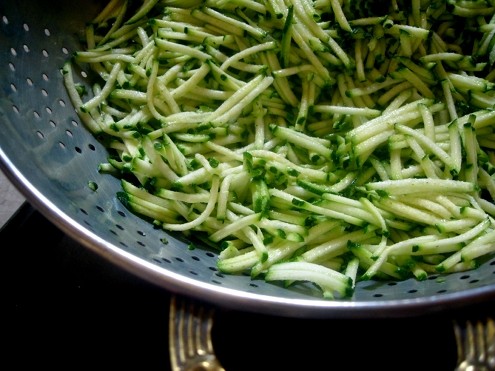 Doing so creates a dish that caramelizes and gains character from the saute pan, transforming itself into a side dish that my husband actually enjoys.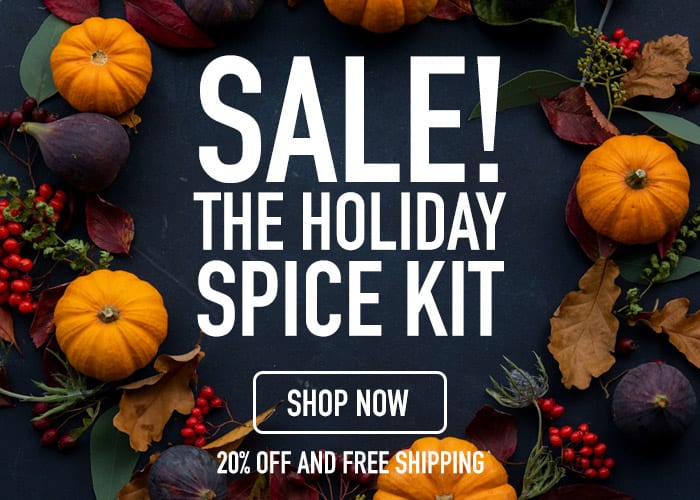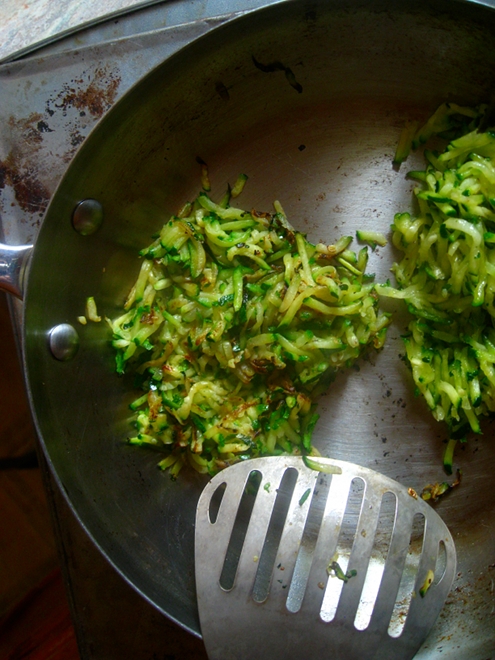 A delicious preparation of zucchini that lends itself to flavorful caramelized bits
Author:
Brady Evans (from Cooks Illustrated via The Way the Cookie Crumbles)
Ingredients
5 medium zucchini (about 8 ounces (225 g) each), ends trimmed
Table salt
2 shallots, minced
1 tablespoon olive oil, divided into teaspoons
1-2 teaspoons fresh lemon juice from 1 lemon
Ground black pepper
Instructions
Shred zucchini with a shredding disk of food processor or through large holes of a box grater.
Toss shredded zucchini with 1½ teaspoons salt and place in colander set in medium bowl; let drain 5 to 10 minutes.
Wrap zucchini in a clean kitchen towel, 1 large handful at a time, and wring out excess moisture.
Place drained zucchini in medium bowl and break up any large clumps.
Add shallots and 2 teaspoons oil to zucchini and toss to combine thoroughly.
Heat remaining 1 teaspoon oil in 12-inch nonstick skillet over high heat.
Add zucchini mixture and spread evenly in pan; cook without stirring until bottom layer browns, about 2 minutes; stir well, breaking up any clumps with tongs, and cook until "new" bottom layer browns, about 2 minutes more.
Remove from heat and stir in lemon juice and salt and pepper to taste. Serve immediately.
Brady Evans
Brady Evans is a cook who specializes in stretching cooking boundaries towards a more healthy lifestyle. She loves making recipes with unexpected ingredients and share her passion for cooking through her very successful and mostly-vegetarian blog, Branny Boils Over.