This is a simple and vegetarian side dish that is packed with flavor to offset the bitterness of the brussels sprouts.
By Robin Runner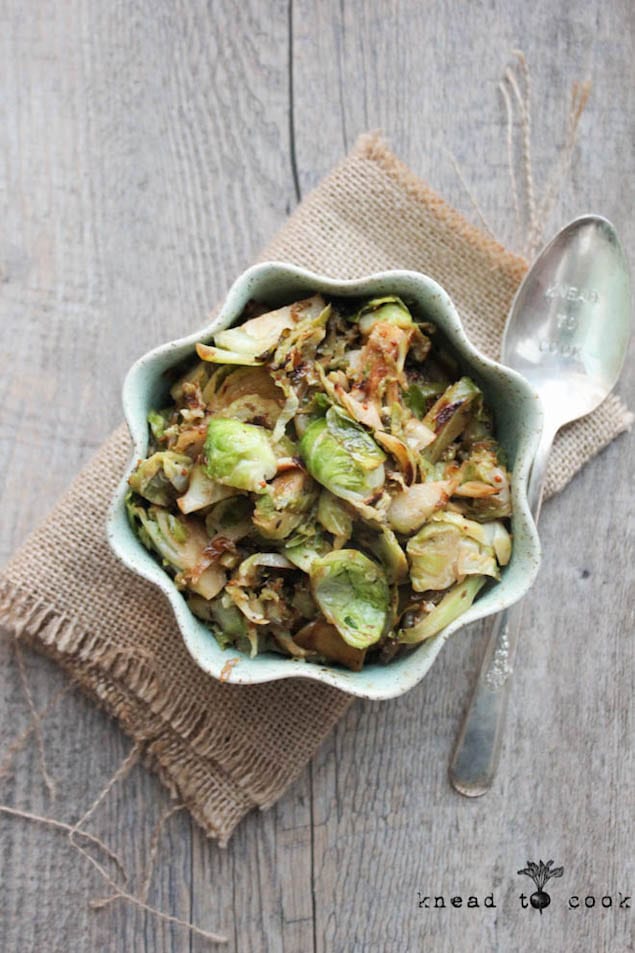 Sautéed Brussels Sprouts with Mustard and Balsamic
This is a simple and vegetarian side dish that is packed with flavor to offset the bitterness of the brussels sprouts.
Ingredients
2 lbs of brussels sprouts, shredded or cut finely
Olive oil
Salt, to taste
Pepper, to taste
2 tablespoons of Dijon
2 tablespoons of a great quality balsamic vinegar
Instructions
Into your saucepan add a drizzle olive oil to coat the bottom of the pan. Turn up the heat.
Once hot, add your brussels sprouts and start cooking. Brown them up nicely. Then season with salt and pepper. Keep stirring.
Then add your Dijon (I prefer Maille) and balsamic.
Give a good stir to coat and serve. Easy peasy!