Tender, thin-cut pork chops smothered in a rich, savory sauce, with sweet cipollini onions and grapes. This is a dinner-party-worthy dish quick enough to whip up after work.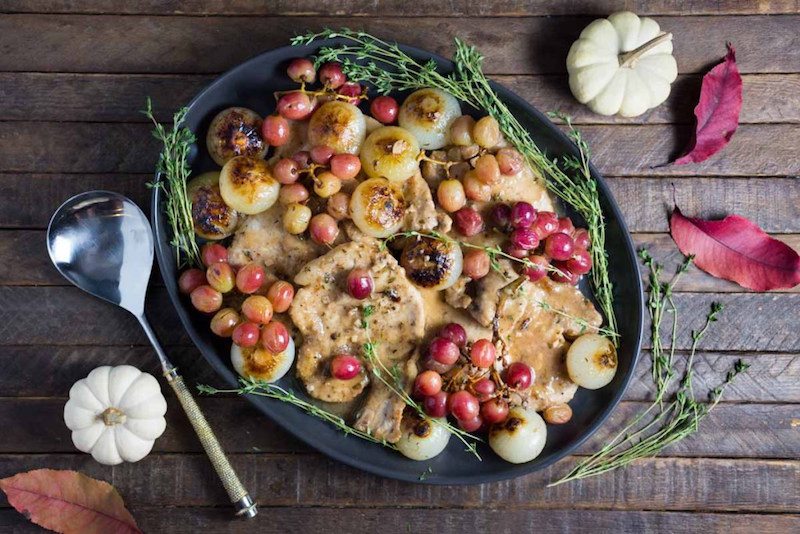 Though this dish (loosely inspired by a recipe from Lidia Bastianich), definitely counts as 'special', it takes no more work to make than a regular weeknight dinner. In fact, other than peeling and blanching the onions, there is actually very little work here.
Speaking of onions, cipollinis are a small, Italian variety and I absolutely love them. They're very mild and sweet and they brown beautifully, either on the stove-top or roasted in the oven. They can be a little bit of a pain to peel, but I think they're worth it. You could absolutely substitute regular pearl onions if you want.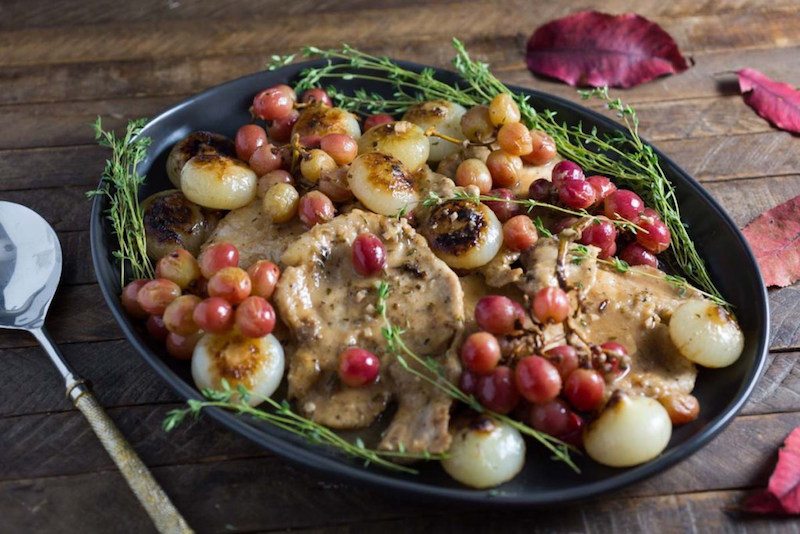 I'm using the term 'smothered' rather loosely here because this is not the traditional, long-cooking Southern dish with a creamy gravy. These thin-cut chops cook in minutes in the wine and herb sauce and though there isn't any cream in it, it's plenty rich and satisfying. In fact, make sure to pair it with something that will sop up the sauce, like boiled baby potatoes, crusty bread or steamed rice.
See Also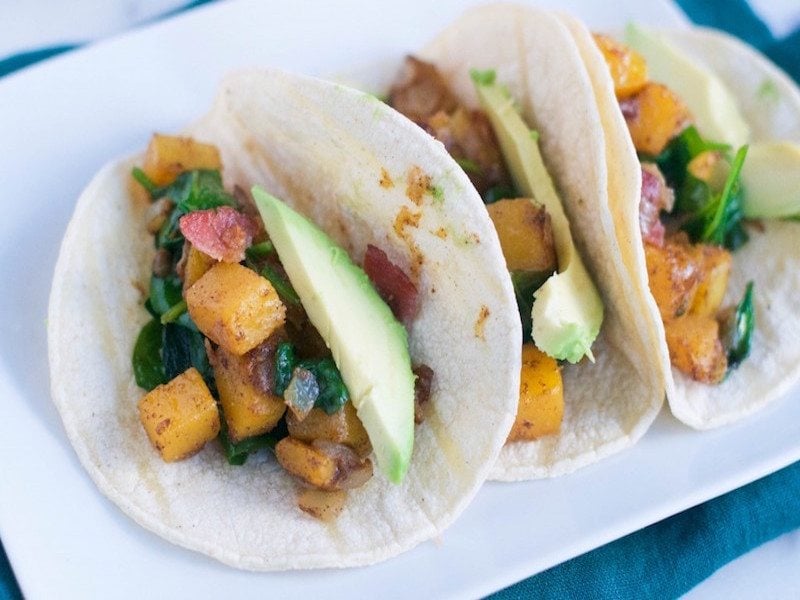 Nerd Tips:
Bone-in or boneless chops work equally well here.
If your chops are thicker, you can pound them out with a meat mallet, or cook them a little longer in the sauce.
I love the color of red grapes but green taste equally good. Just go for a seedless variety.
The flour on the chops both thickens the sauce and makes the sauce stick to the meat. The sauce may seem a little thin until the chops simmer for awhile.
Rosemary and/or sage would also be a good flavor combination in this dish. Don't use too much, though. Both herbs have a stronger flavor than thyme.
The onions can be blanched and peeled up to 2 days ahead. Store them in the refrigerator until ready to use.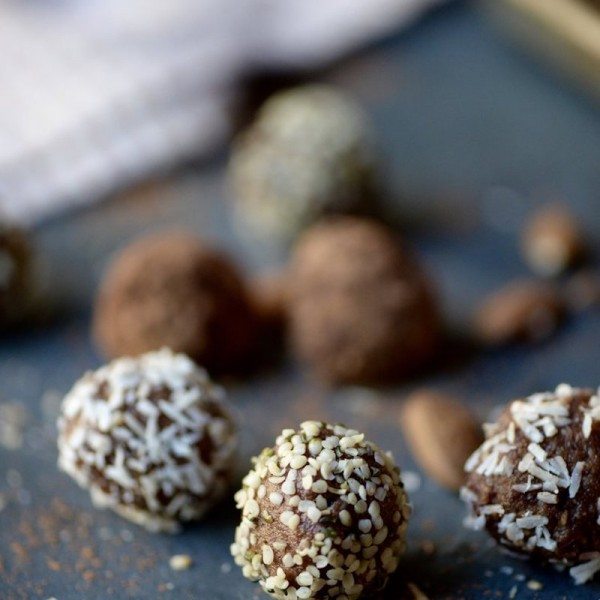 Emily Clifton
Ingredients
1

pound

small Cipollini

or pearl onions (about 16)

8

thin-cut pork chops

1/4 inch thick, about 2 pounds total

Coarse kosher salt and freshly cracked black pepper

½

cup

all-purpose flour

for dredging

2

tablespoons

unsalted butter

2

tablespoons

extra-virgin olive oil

1

?2 cup dry white wine

2

cloves

garlic

finely chopped

2

teaspoons

fresh thyme leaves

chopped if large

1

tablespoons

dijon mustard

1

pound

seedless red grapes

cut into small clusters, leaving stems attached

1

tablespoon

balsamic vinegar
Instructions
Bring a medium pot of salted water to boil, add the onions, and cook until tender but not mushy (about 12 minutes). Drain, reserving 2 cups of the cooking liquid (strained, if necessary). Rinse onions with cold water until cool enough to handle. Peel and set aside.

Season both sides of each chop with salt and pepper. Add flour to a wide, shallow bowl and dredge pork, shaking off excess flour.

In a 4- to 5-quart straight-sided sauté pan set over medium-high heat, add butter and olive oil. When butter stops foaming, add pork, in a single layer (work in batches if necessary). Cook pork on both sides, until lightly browned and just cooked through, about 2-3 minutes per side. Remove to a plate.

Add the onions to the skillet, and cook until golden brown, 4-5 minutes. Add the garlic and cook for 30 seconds, then pour in wine, and bring to a simmer, scraping the pan with a wooden spoon to loosen any browned bits. Once the wine is mostly reduced, add the thyme, mustard and 1 cup of the reserved onion-cooking broth (or use chicken stock). Add the grapes and the sauce simmer until liquid is reduced by almost half and grapes soften, 5-7 minutes. Add the pork back to the skillet and toss to coat in sauce (if more liquid is needed, add some of the reserved broth). Simmer until the pork is warmed through and sauce has thickened, about 4-5 minutes.

Transfer pork, grapes and onions to a warm serving platter. Stir balsamic vinegar into sauce. Check seasoning. Spoon sauce over pork, onions and grapes, and serve.
Emily Clifton
I love to cook and learn about food. I was born and raised in New York City and I was exposed to a lot of different food cultures as a kid though I was weirdly picky. I hated mashed potatoes but I loved kim chee. Hated fish, loved escargot. I said I was weird, don't judge me. My mom is a great cook but I definitely don't have any "passed down from grandma" types of recipes. Both my grandmothers were horrible cooks. I mean really, truly bad. I give my mom a lot of credit for knowing that string beans are not actually supposed to be gray. In real life I'm a film/TV editor which just might be the most fun job in the world. Occasionally it can be the most annoying job in the world which is why I really appreciate it when I get to take a break and do my other favorite things which is cook, take photographs and write.