Salt Crusted Garlic and Herb Potatoes with Fennel
PARTNER POST: Reinvent classic potato dishes to create a new holiday tradition. This year, forget the tried and true recipes and show off your cooking skills with a twist on an old favorite.
Add intrigue to your dinner party menu with the perfect skin of salt crusted potatoes flavored with garlic, herbs, and fennel.
By Julia Gartland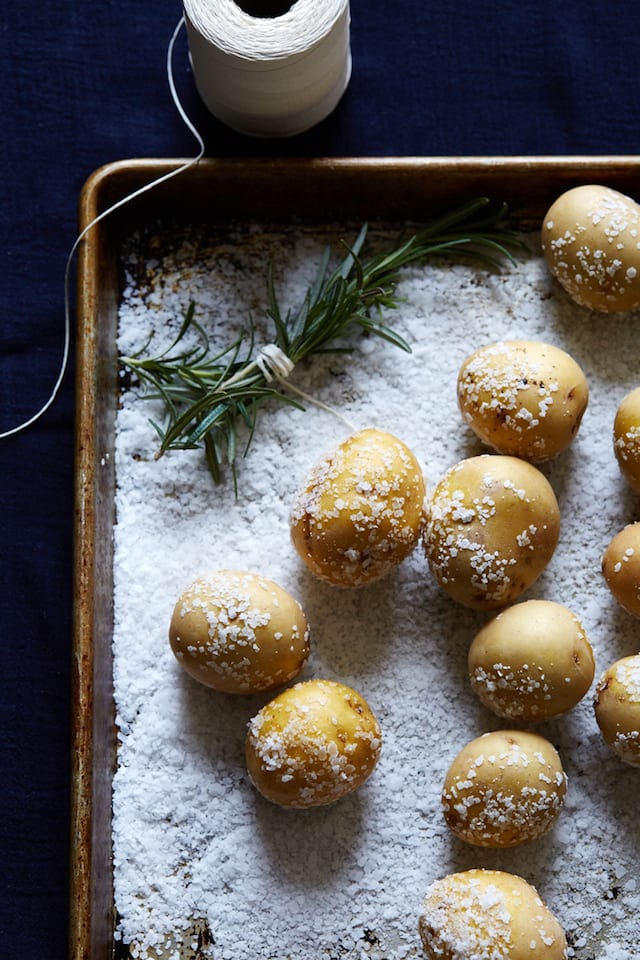 Potatoes and salt are a true match made in heaven. They're are one of those old-school staples (like rice, bread) that I think we forget about when there's now quinoa, millet, amaranth, etc. There's a million starches to choose from, but potatoes and root vegetables will always be beloved in my household.
Although fries are my true weakness, potatoes don't have to unhealthy to be good. This salt-crusted potato recipe is the perfect holiday side that has a little more interest than your average potato mash. The skin is not only the most nutritional part of the potato, but in this recipe, gets perfectly crusted with salted texture. Once you cook potatoes this way, you'll never go back.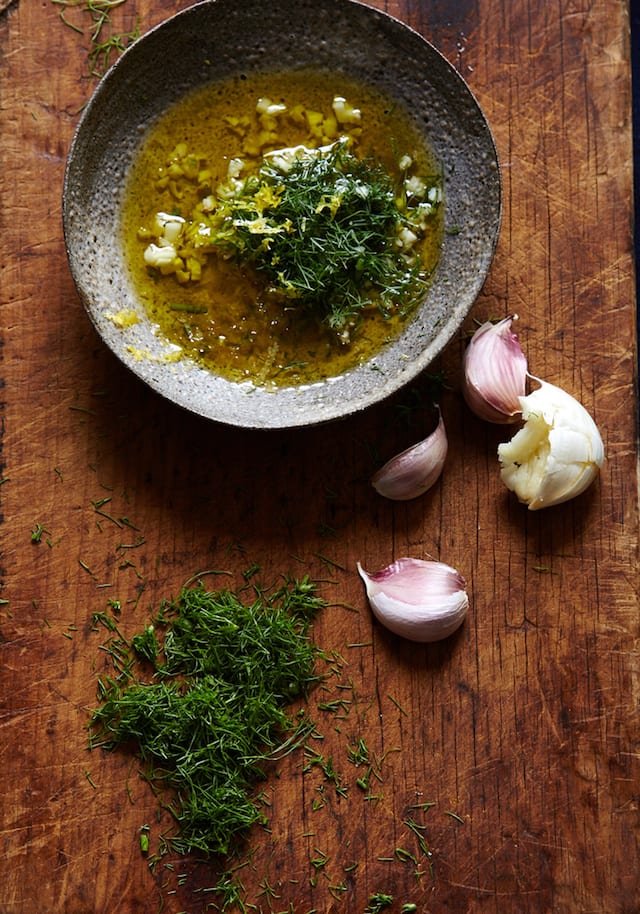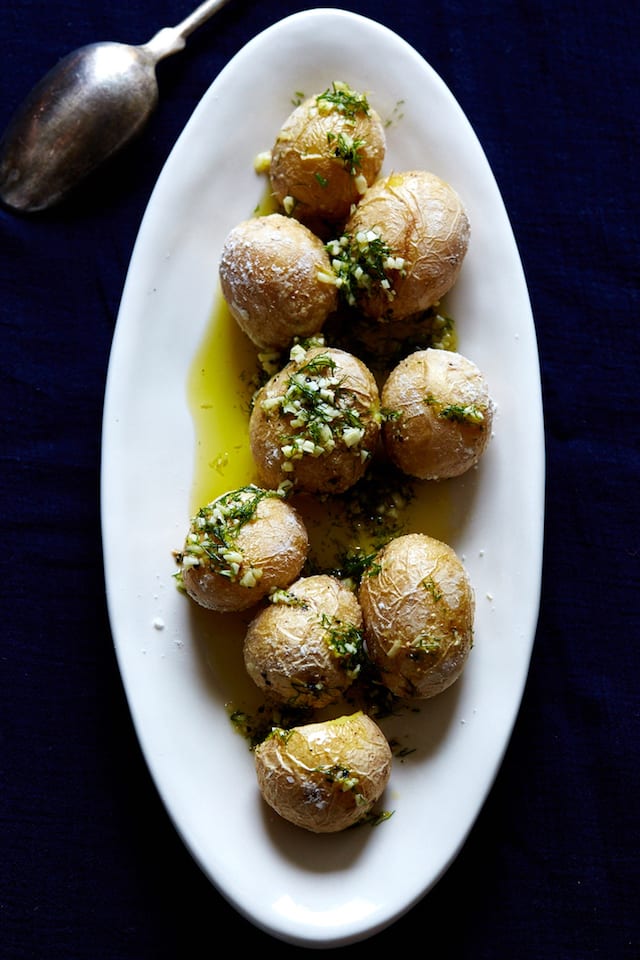 Salt Crusted Garlic and Herb Potatoes with Fennel
Add intrigue to your dinner party menu with the perfect skin of salt crusted potatoes flavored with garlic, herbs, and fennel.
Ingredients
2lbs. yukon gold or fingerling potatoes
3 heaping tablespoons sea salt
1 small bunch of rosemary
6 garlic cloves
1 lemon, zest and a squeeze of juice
3 tablespoons chopped fennel fronds
¼ cup extra virgin olive oil
Freshly ground pepper, to taste
Instructions
In a large, wide saucepan, add potatoes in an even layer. Add enough water just to cover potatoes fully. Stir in sea salt, rosemary and 3 whole garlic cloves. Bring mixture to a boil, then continue to cook at a roiling boil until all water absorbs.
While potatoes are cooking, make the dressing: add 3 minced garlic cloves, lemon zest, fennel fronds and olive oil to a small mixing bowl. Stir until well combined & set aside.
Once all water has evaporated, let potatoes cool for 10 minutes. Rinse potatoes and pat dry, or just rub off any excess salt. Add to a large serving platter and drizzle dressing over top. Season with freshly ground pepper & serve immediately.
Julia Gartland
Food & Lifestyle Photographer based in Brooklyn, NY. I cook, shoot and eat (gluten-free). http://www.sassy-kitchen.com | http://www.juliagartland.com