A less common form of fried rice. The hearty dish will be a welcomed comfort food, warm and filling.
By Jessica Dang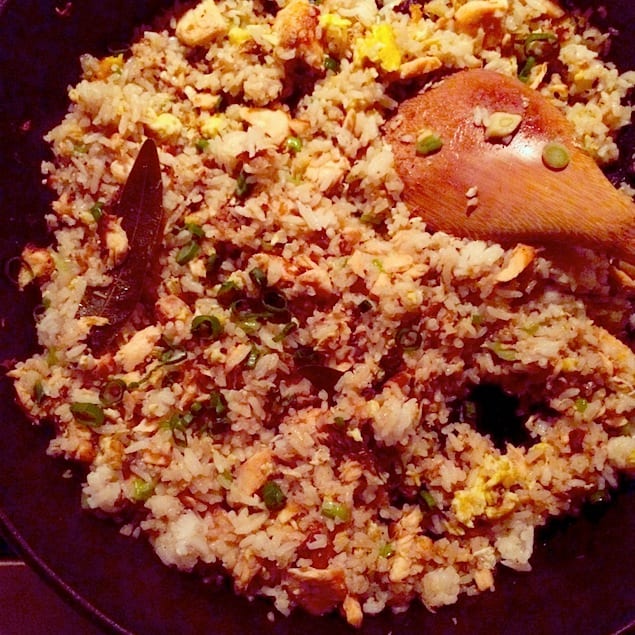 You might not find salmon amongst popular forms of fried rice (chicken, pork, shrimp), but that doesn't mean you shouldn't give it a try. Usually, when I buy salmon, I'm on some sort of health kick and won't do much more than searing it in a pan with lemon juice and olive oil. This is certainly one way to give salmon a not-so-healthy but delicious "comfort food" makeover.
Salmon & Shiitake Fried Rice
A less common form of fried rice. The hearty dish will be a welcomed comfort food, warm and filling.
Ingredients
1 lb. of cooked salmon filet
1 container of shiitake mushrooms, thinly sliced
6 slices of fresh ginger, minced
6 cloves of garlic, chopped
1 bunch of scallions, chopped
2 eggs, beaten
1 bay leaf
3 or 4 cups of cooked rice
Soy sauce
Sesame oil
Vegetable oil
Salt and pepper
Instructions
Coat the surface of a large frying pan or wok and turn up to medium high heat. Add minced ginger and chopped garlic. Stir around with a wooden spatula until fragrant and golden.
Add the cooked salmon filet and break into flakes with the wooden spatula. Mix well with garlic and ginger.
Next, throw in the sliced shiitake mushrooms and drizzle with soy sauce. Stir around the pan with salmon until softened and cooked through.
In a separate small frying pan, heat up vegetable oil and scramble up the two beaten eggs. Turn off heat and add the scrambled eggs to the mushrooms and salmon.
At this point, start adding the cooked rice to the large frying pan in portions. Incorporate the rice with the mushrooms, salmon, and scrambled eggs. Crush the bay leaf and drop it into the mixture to add a nice aroma.
Drizzle the fried rice with soy sauce and continue to stir around the pan. I like it when there are crispy bits of rice. Add the scallions to the pan and fold into the fried rice. Season with salt and pepper.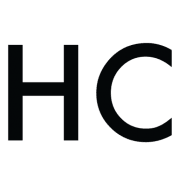 Jessica Dang
Jessica Dang is a freelance writer, blogger, and social media consultant based in New York City. She is currently developing Single Girl Dinner, an online community and resource of dinner ideas for young independent women living in the city. She enjoys reading menus, dining at the bar, and experimenting in the kitchen when no one's looking. When it comes to food, she can't resist uni, foie gras, caviar, or Popeyes' fried chicken.