Marnely Rodriguez went to the 5th Annual Martha's Vineyard Food and Wine Festival, and came back with a whole new view on Sake.
By Marnely Rodriguez
Have you ever paired Sake with something other than Japanese fare? Would you pair a delicate Sake with a spicy Thai Soup or a smoked Carnita Taco? After attending the Sake 101 seminar, I learned that Sake paired with more international flavors than we'd expect. Countries such as Mexico, Thailand and Italy were represented in the pairing, which you can read more about below, as well as enjoy the photos.
One of the seminars that took place during the 5th Annual Martha's Vineyard Food and Wine Festival was "Sake 101 and Unexpected Food Pairings", presented by Nancy Cushman, Sake Sommelier and Co-proprietor of o ya in Boston, MA. The unexpected food pairings were made by her team lead by husband Tim Cushman, Executive Chef of o ya.
Some of the basic points Nancy Cushman touched on the seminar were:
There are 1,200 breweries in Japan
"Pure"  sake is made from 4 basic ingredients: rice, water, yeast and koji
Sake Rice is different than most rices because the starch is concentrated in the center of the grain
Depending on the percentage of the rice that is "polished" off, is how sake is named and the quality determined. The more the rice is polished, the higher the quality and typically higher the price. This is due to the fact that when the rice is polished, for example 50%, the other 50% is removed from the end product, thus making it a more delicate drink.
"Daiginjo" is when 50% of the rice is polished; light bodied and delicate flavors
"Ginjo" is when 40% of the rice is polished; medium bodied, fruity and floral flavors
"Junmai" is when 30% of the rice is polished; full body and umami notes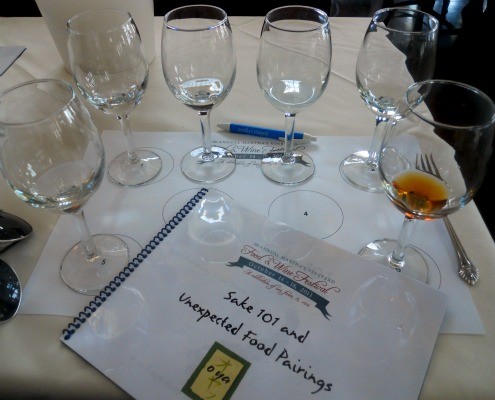 Sake: Junmai Daiginjo, Takasago; Food Pairing: Hamachi Sashimi with Yuzu Truffle Oil and Shiso
Sake: Junmai Ginjo, Sato No Homare; Food Pairing: Oyster with Ponzu, Marinated Watermelon Pearls and Cucumber
Sake: Junmai Ginjo, Fukucho; Food Pairing: Carnitas with Tomatillo Salsa, Onions and Cilantro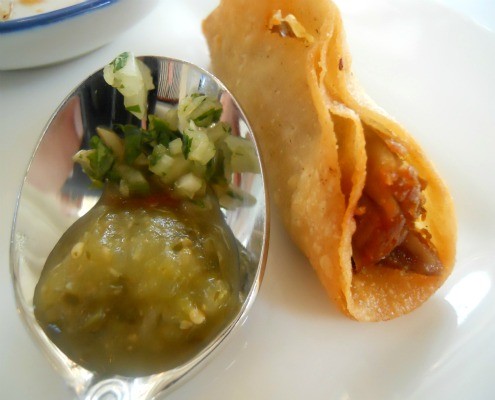 Sake: Junmai Daiginjo Nigori, Dassai; Food Pairing: Tom Kar Thai Soup
See Also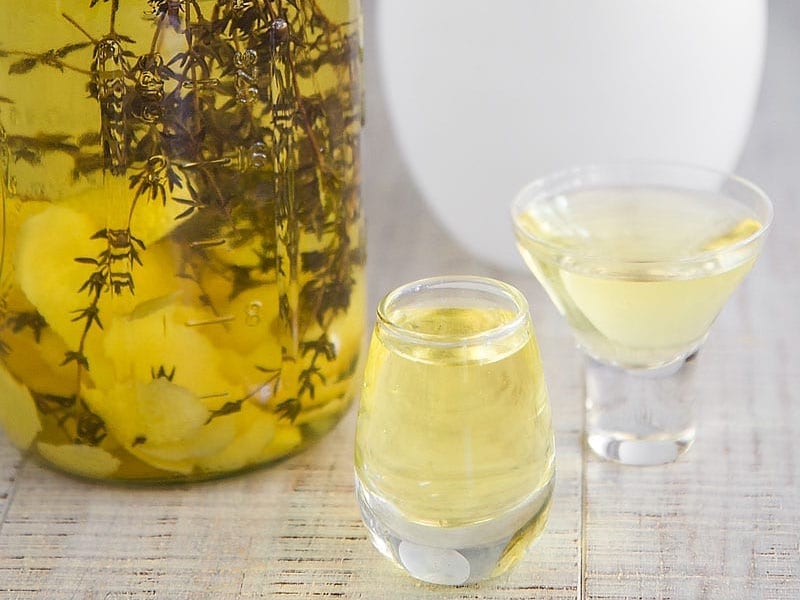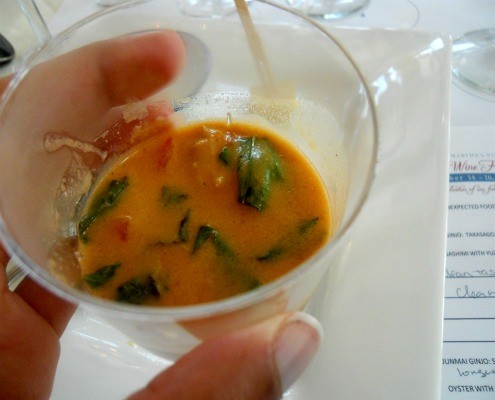 Sake: Junmai, Tentaka; Food Pairing: Roasted Eggplant with Tomato Sauce and Goat Cheese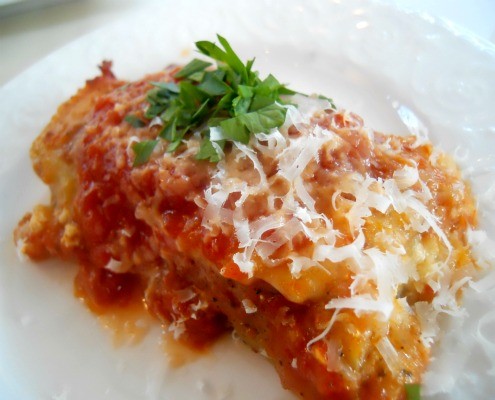 Sake: Hanahato, aged 8 years; Food Pairing: Miso Marinated Delice de Bourgogne (Cow's Milk, Triple Creme)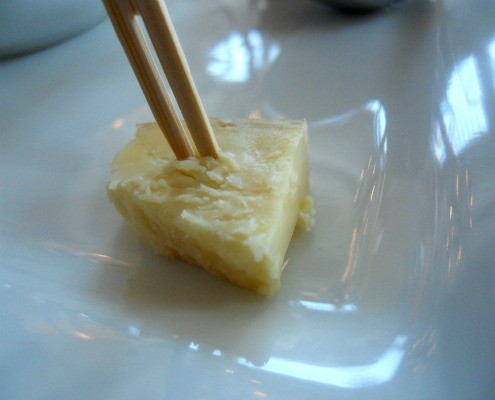 o ya has one of the largest and most complete Sake lists in Boston, so give them a visit and create some unexpected pairings of your own! o ya is located on 9 East Street, Boston, MA 02111 and you can reach them via phone at 617-654-9900. Visit their website for updates on events and specials.
Marnely Rodriguez-Murray
Marnely Rodriguez-Murray is the author of the food blog Cooking with Books. A graduate of The Culinary Institute of America, she has worked as an Overnight Bread Baker in Colorado, a Chocolate Maker in Virginia as well as a Pastry Cook on the whimsical island of Martha's Vineyard, just to name a few. She currently resides on Martha's Vineyard with her chef-husband, where they are both on an endless search for Caribbean flavors, new culinary trends and gastronomic inspiration.