Rustic Polenta Pizza isn't your traditional pizza. It's a unique twist that offers new flavors and textures by a crust out of the polenta itself!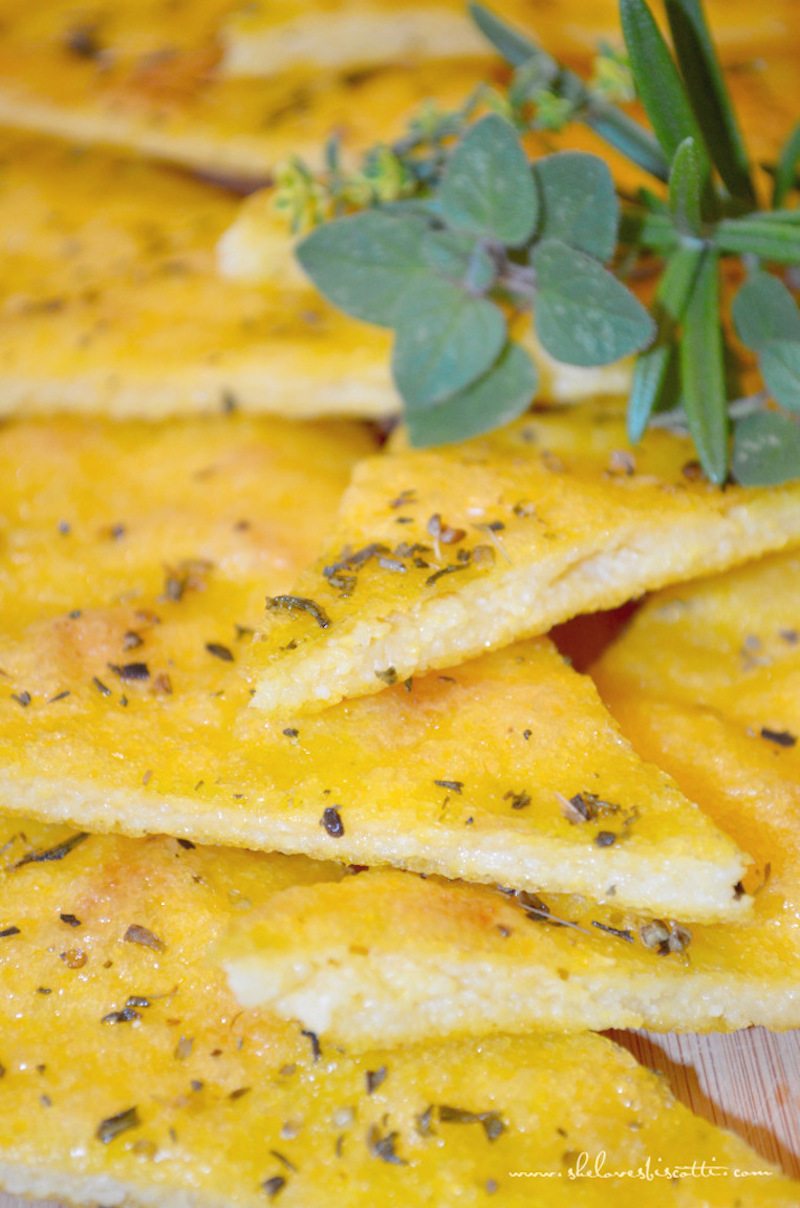 Let's play a word association game. If I say Italian, what's the first thing that comes to your mind? I think of rustic polenta pizza with herbs.
I have a confession to make… I love polenta. It's definitely one of my top five comfort foods. I'm not even picky about how it's prepared. I love it "mushy"; I love it sliced; I love it on the bbq; I love the texture cornmeal provides in cookies and cakes; I love cornmeal bread; I just love polenta.
You can try topping this polenta pizza with cheese, tomato sauce, swiss chard, caramelized onions, roasted red peppers – anything you would top a regular pizza with, really! This basic recipe has endless possiblities.

Rustic Polenta Pizza
Recipe Type:
Appetizer, Snack
Ingredients
8 cups water
¾ teaspoon salt
2 tablespoons olive oil
1½ cup coarse cornmeal
1½ cup fine cornmeal
more olive oil for drizzling
variety of fresh or dry herbs and spices (rosemary, thyme, chives, pepper,chili powder, etc...)
Instructions
Preheat oven to 400° F. Position rack in the center.
Line baking sheet with parchment paper. Set aside.
In a medium bowl, combine both kinds of cornmeal. Set aside.
Bring water to boil in a large pot.
Add salt and olive oil.
Reduce heat to low.
Whisk in the polenta and stir for about 5-7 minutes or until thickened.(The water should be all absorbed).
Spread on lined baking sheet to desired thickness.
Drizzle with olive oil and top with your favourite herbs.
Bake at 400° F for approximately 30 minutes.
Lower heat to 375° F and continue to bake for another 20-30 minutes.
Let cool and cut into pieces.