For delicious creamy flavor, this Russian milk is baked until it has a caramel color and thicker consistency. A great dessert drink.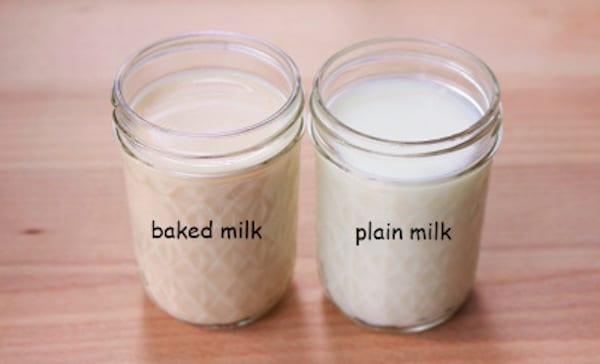 Ryazhenka, or baked milk, is one of the numerous varieties of Russian cultured milk. It is prepared by fermenting milk after it was baked at low oven temperature for 6-8 hours. During that time, some of the water evaporates, and Maillard reaction occurs between amino acids and sugar, which gives milk light brown tint and wonderful caramel-like flavor. It resembles the taste of evaporated milk, if you ever tried it, but I think it's much better. Traditionally, sour cream is used to trigger the fermentation, but you can also use kefir or buttermilk as well. Sour cream cultures give it a creamier, more yogurt-like consistency. With kefir, you get a bit of that characteristic graininess and a more sour taste.
Ryazhenka in Russia is considered more of a 'dessert' drink even though there is nothing sweet about it. But it does have a more delicate, almost addicting, flavor and its creamy texture makes it more of a treat than other cultured milks. Because of that it's considered to be a children's drink, and I remember drinking it for poldnik (a 4pm snack) with a piece of sweet bread, or as a light supper with a bowl of porridge and dried fruit.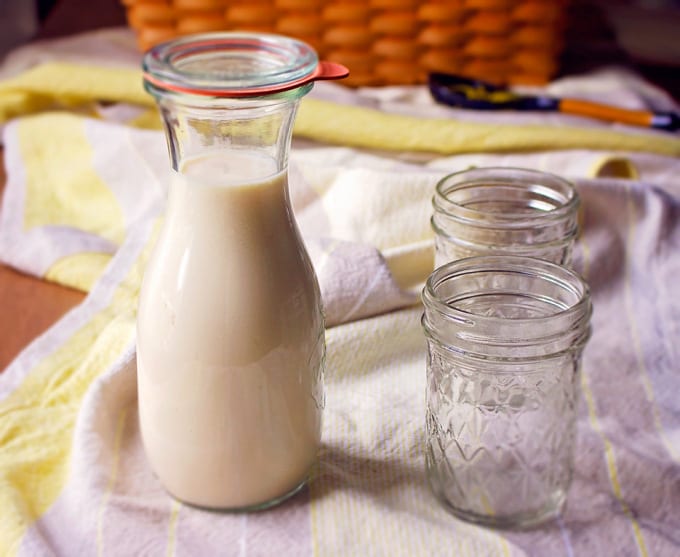 Lactic bacteria responsible for the fermentation of ryazhenka are Lactobacillus delbrueckii subsp. bulgaricus, which is thermophile and anaerobic, meaning that it performs optimally at higher temperatures (40ºC/100ºF) and in oxygen free environment. So if you have a spot in your kitchen where you can achieve that temperature, you can have a delicious probiotic ryazhenka within 3-4 hours after adding starter culture.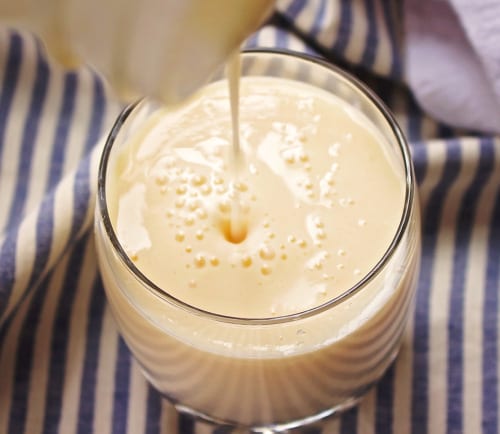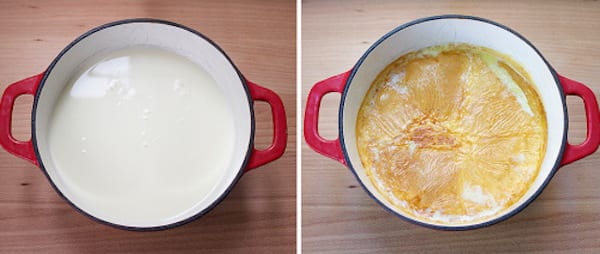 See Also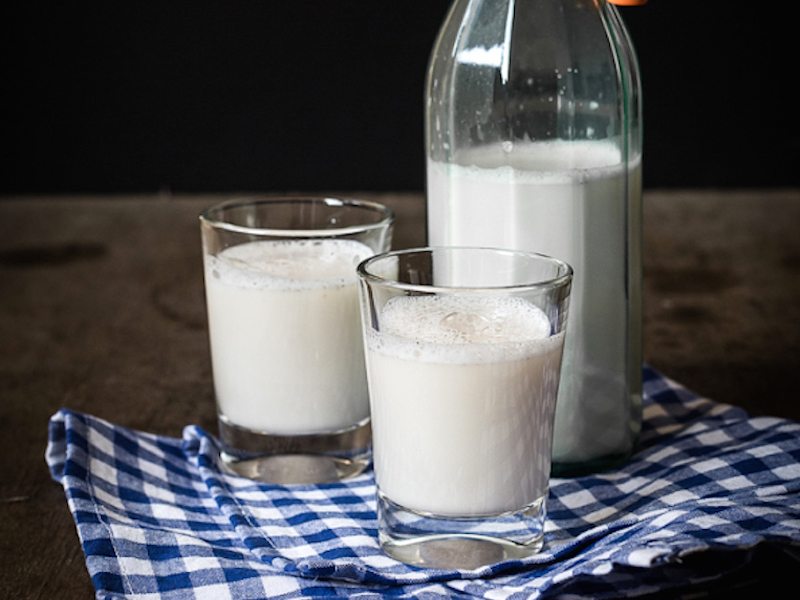 Find more fermented drink recipes here.
Print
Author:

Valeria Weaver

Category:

Drink

Cuisine:

Russian
Whole fresh milk (any amount)

1 tablespoon

sour cream per 2 cups of baked milk
Instructions
Put milk into a Dutch oven, place on the middle rack of your oven and turn it on to 225ºF. Bake uncovered for 6-8 hours, or until the top crust turns golden brown color.
Remove the crust, and eat it – it's amazingly delicious!
Cool baked milk in refrigerator in order for the fat to harden so you can remove it. (This step isn't necessary but it makes the texture of ryazhenka creamier and more appealing). Strain through a fine strainer into a glass jar.
Add a tablespoon of sour cream (or kefir) for every couple of cups of baked milk (the amount you add doesn't matter that much, it will ferment even with a very small amount). Cover tightly, and leave at room temperature until it thickens (anywhere from 4 to 12 hours). Higher temperature will speed fermentation. The final product will be thick enough so that a crust (if you were to put it back in) would stay on top without sinking.
Valeria Weaver
A mom cooking slow food in the fast world. I'm bringing back traditional recipes, and making new traditions.