Explore food and natural beauty along Vermont's Route 100. From Canada to Massachusetts the roadway extends and showcases the best of the state from landmarks to food. A self-guided food tour in Vermont's Mad River Valley provides the chance to discover eateries and flavors that appeal to everyone.
By Sheila McGrory-Klyza

Food tours are all the rage these days, but much as I love food I have yet to sign up for one. I prefer to explore an area on my own and discover its food personality based on my own and my companions' tastes. In Vermont, legendary Route 100, described as one of the most beautiful roads in the world, lends itself well to a self-guided food tour. Extending the length of the state from Canada to Massachusetts, this scenic route skirts the Green Mountain National Forest and runs parallel to the 273 mile Long Trail, a precursor to and inspiration for the Appalachian Trail. Known as the Skiers' Highway, this two-lane byway connects many of Vermont's major ski resorts as it meanders across farmland and alongside rivers, past covered bridges and through tiny villages punctuated by white-steepled churches.


Since it's a long road, I'm going to concentrate this post on a small stretch that's located just over the mountain from where I live in Bristol. This segment, in what's known as the Mad River Valley, also happens to have a lot of foodie appeal. The Valley is home to about 6,000 local residents, but is visited each year by more than a half a million tourists who come to ski, hike, and enjoy what the area has to offer. Good food is part of its appeal, bolstered by its agricultural roots and a thriving local food movement.


The Valley's main town of Waitsfield, with a population of just over 1700, was voted the Best Ski Town in the East by Outside Magazine. It's also the site of one of my favorite farmers markets in the state. Opening day was this past Saturday, so Chris and I drove over to hear some music and get breakfast. But first, at the top of the mountain pass, we paused to take in the view. Spring is just unfolding high up in the Green Mountains, and we were treated to a stunning vista painted in countless shades of green.


Once we saw a moose standing placidly in that pond. We waited a bit on this morning, but no wildlife appeared. So we rolled down the back side of the mountain into the Valley, past Mad River Glen "Ski it if you can" and Sugarbush, whose lifts are now silent although we could still see some remnants of snow on the highest trails.
The market was just gearing up as we strolled through it, stopping to say hello to some of our neighbors from Bristol, New Leaf Organics and Martin Studios, who sell their produce and pottery here, and to try a cheese sample or two.


After we bought a few items to bring home, we mulled over what to get for breakfast. Well, I mulled it over since Chris didn't hesitate once he spotted Open Hearth Pizza's Wood-Fired Oven.
The thin, perfectly charred crust and quality toppings were tempting, and I am not at all averse to pizza for breakfast, but this morning I wanted something different. I decided to try a yummy bacon and caramelized onion scone from a new bakery in Waitsfield called Sweet Simone's.


This bakery recently opened up in an historic building located on Bridge Street, which was flooded by the Mad River during Hurricane Irene. The destruction devastated the town and surrounding area, but today, thanks to the hard work and dedication of many Vermonters, it's been revitalized. Miraculously, the Great Eddy Covered Bridge, which dates back to 1833 and is a stone's throw from the bakery, survived.


Like many Vermonters, I have a fondness for our covered bridges and for this one in particular since my daughters used to love to run across it when they were little. We often ventured over to Waitsfield when they were younger to hike or ski, or to have dinner at American Flatbread at Lareau Farm—what  I consider to be ground zero for the local food movement in Vermont.


Back in the mid-80s, founder and visionary George Schenk began creating his philosophically-driven flatbreads over wood in an outdoor oven; today it has expanded to three other locales in Vermont, one in Manhattan, and countless spin-offs. You can even buy frozen American Flatbreads in grocery stores throughout the country, and they're pretty good for frozen food (although not as good as they used to be since that part of the business moved out of state). Nothing beats the real thing, though, fresh from the wood-fired oven and brimming with local toppings, like house-made maple-fennel sausage, roasted beets, wild ramps, and fresh mozzarella.


We've enjoyed many a meal at the Waitsfield, Middlebury, and Burlington restaurants (and savored the leftovers for breakfast, as in the above photo).
Warren, the next village over, is a similar size but feels much smaller. It has less commercial activity in its "downtown," which is dominated by two main businesses: The Warren Store and The Pitcher Inn.




The Warren Store is one those extravagant (as opposed to utilitarian) Vermont country stores whose shelves are lined with artisanal products and whose deli/bakery turns out excellent fare. Lunch on the deck overlooking the creek is one of the best kept secrets in the area.


Across the street sits The Pitcher Inn, a Relais & Chateaux property. A meal here will cost you quite a bit more than a deli lunch, but the dining experience is right up there with the best I've had in Vermont. Their elegant menu features local ingredients prepared sumptuously and with great care.


This pristine village is (in)famous for its annual4th of July parade, a rollicking, century-old event with highly politicized floats and characters abounding. It is quintessentially Vermont and its motto, "Celebrating independence, Vermont-style," captures the spirit of the day.
We almost took the back way home, a dirt road that snakes over the mountain from Warren, but it could still be considered "mud season" up at the Lincoln Gap and we didn't want to risk getting stuck. Besides, it was almost lunchtime and we had a hankering for a Mad Taco back in Waitsfield.


Although this taqueria is housed in a nondescript shopping center, The Mad Tacoitself is far from nondescript. The makeshift smoker out in front is a good indicator of the innovation at the heart of this operation.


Their smoked meats couldn't be tastier, especially when topped with interesting ingredients like their house-made kimchi and one of their dozen or so homemade hot sauces (ranked on a scale of 1 to 10 for heat).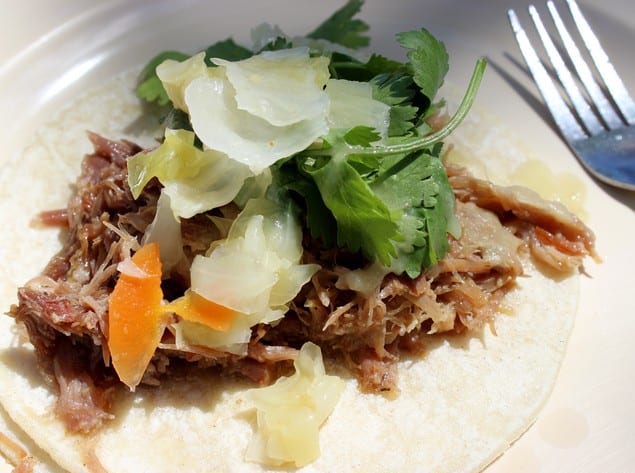 As the heavily tattooed server gushed about their kimchi, I was reminded of one of the things I love most about Vermont—our passion for good food runs deep and broad.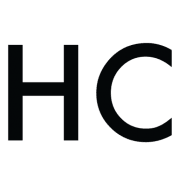 Sheila McGrory-Klyza
Sheila McGrory-Klyza is a writer who is interested in the intersection of food, culture, and conservation. She is mainly a self-taught cook, but has taken a class here and there. She lives in a small Vermont village and is inspired by the bounty of food producers and growers surrounding her. An avid Francophile, she has also lived in France at a few different times, most recently in Paris in 2010. She writes about her food adventures in Vermont and France, and other culinary travel, on her blog The Vermont Epicure.