Rose Sangria with Elderflower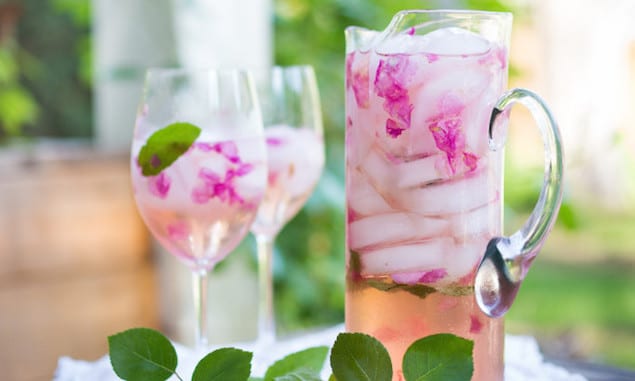 Enjoy the fragrance of wild roses and summer in this rose sangria with rosé wine and elderflower liqueur. A great way to cool down and appreciate the season.
By Sylvia Fountaine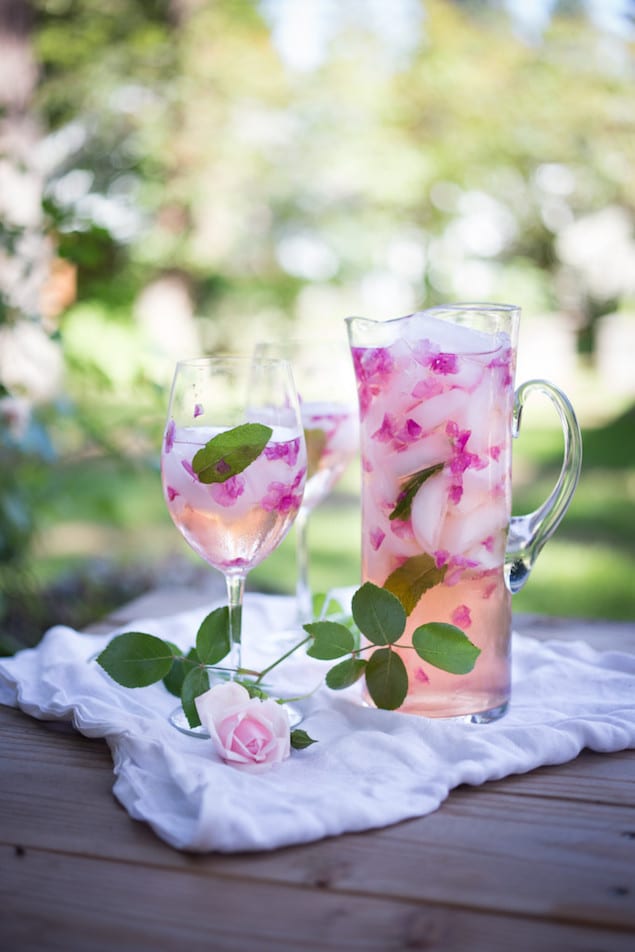 As I write this, I am looking out into the big blue sea, sparkling and endless. The sweet and spicy aromas of wild roses waft through the air, whispering to the bees, come, pollinate me, and they do.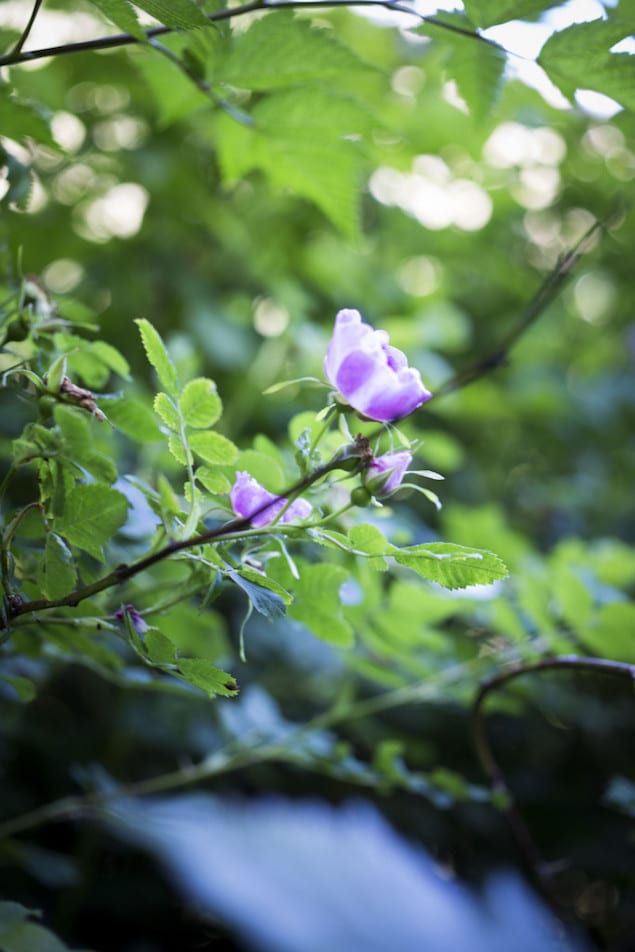 It's easy to get lost in thought, and not see the beauty that is right in front of us. And it's almost as if the wild roses have been trying to tell me this all along, in the only way they can, with their sweet musky scent, gently nudging me back to the present to see and smell and acknowledge – and just be here with them.
Making Wild Rose Petal Sangria is a lovely way to celebrate the arrival of summer and be here in the season.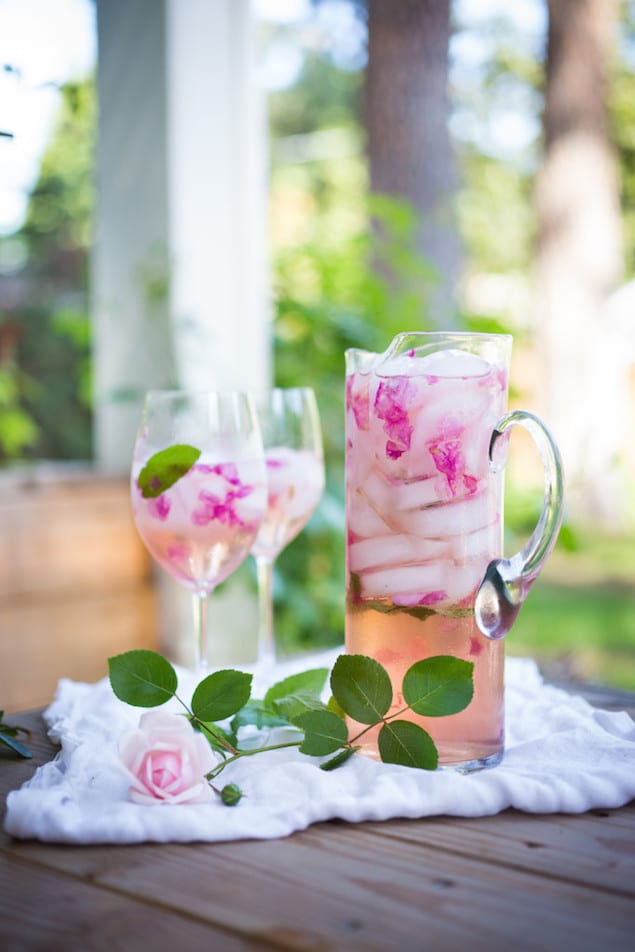 Collect one cup of fresh wild rose petals. Wild rose petals collected in the morning are especially fragrant, but all rose petals untreated with pesticides will work too.
Make the recipe for wild rose petal simple syrup, letting the petals steep overnight for the most flavor. Then follow the sangria recipe and enjoy this refreshing, summery drink, preferably sitting outside, letting the worries of the day be carried away. Roses are thought to heal the heart and sooth the soul. Let them.

Rose Sangria with Elderflower
Enjoy the fragrance of wild roses and summer in this rose sangria with rosé wine and elderflower liqueur. A great way to cool down and appreciate the season.
Recipe Type:
Drink, Beverage, Wine
Ingredients
1 bottle Rosé Wine
¼- ⅓ cup Rose petal simple syrup ( see below)
¼ -1/3 cup Elder Flower Liqueur ( like St. Germaine)
1-2 tablespoons fresh wild rose petals (washed)
handful fresh mint leaves for garnish ( optional)
Rose Petal Simple Syrup
1 cup washed fresh rose petals ( or ⅓ cup dried petals, food grade - available in bulk section of gourmet markets)
1 cup Sugar
1 cup water
1 teaspoon lemon juice
** All fresh rose petals are edible, just make very sure they are untreated with pesticides.
Instructions
Make rose petal simple syrup
Bring all ingredients to a simmer, stir until sugar is dissolved.
Let roses petals steep for 12 - 24 hours.
Strain.
Mix
Place Rosé Wine, ⅓ cup Rose petal simple syrup, ⅓ cup Elder Flower Liqueur and 1-2 tablespoons fresh wild rose petals (washed) in a large pitcher and refrigerate for 1-2 hours. Serve over ice.
Sylvia Fountaine
Caterer and chef of Feast Catering Co., my blog Feasting at Home is where I share wholesome, seasonal recipes we cook at home.