Rose petal jam and ice cream is one of the most addictive combinations you can sink your teeth into.
By Prerna Singh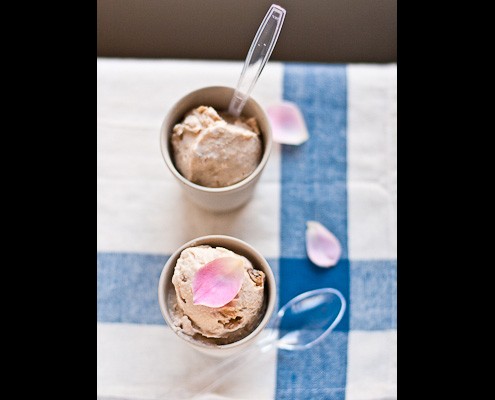 Rose petal jam or gulkand is a sweet preserve that I believe originated from Pakistan and is very popular in North of India. Wild rose petals are layered with sugar and placed in air tight containers and left in sunlight for a few weeks, being stirred after every few days until it turns into a thick and chunky jam like preserve. Its used for many Ayurvedic purposes but very commonly used as a mouth freshener wrapped in paan (betel leaf). I stirred it into an ice cream and a magic happened! It turned into one of the most addictive ice creams I have ever eaten.

Rose petal jam and ice cream is one of the most addictive combinations you can sink your teeth into.
Ingredients
2 cups whole milk
2 cups heavy whipping cream
4 large egg yolks
5 tablespoons gulkand (rose petal jam)
¼ cup sugar
1 tsp vanilla extract
1 tsp rose water (optional)
½ cup coarsely chopped almonds
Instructions
Heat milk and cream in a saucepan for a few minutes just below the boiling point. Set aside.
Whisk together egg yolks, sugar and vanilla extract until its smooth.
Now whisk in the mixture into the mixture of milk and cream stirring continuously so that the eggs don't scramble.
Turn the heat to low and keep whisking until the mixture thickens.
Turn off the heat and whisk in gulkand and rose water if using. Let it sit for 15- 20 minutes and then transfer it into the refrigerator until it cools completely.
After a couple hours pour the mixture into an ice cream maker (if using) and follow the instructions of the manufacturer. Add almonds close to the last 5 minutes when ice cream is almost done.
If you do not have an ice cream maker pour the batter into a flat 2-3 inches tall dish. Freeze the mixture in your freezer. Keep an eye and after a few hours just before the ice cream is hard, take it out, blend it in your blender and freezer again. Repeat the process again and this time mix almonds before freezing. This process might be a little longer than using an ice cream maker but results are very much the same.
Enjoy!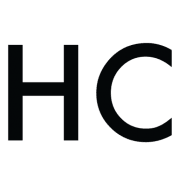 Prerna Singh
Prerna is a food writer and photographer who contributes to sites like Menuism and WFAEeats (NPR Charlotte). With a goal of making Indian cuisine approachable, she created Indian Simmer, a blog nominated for 2011 Best Food Blogs by Saveur Magazine.