A perfect drink for hot summers, easy quick and deliciously refreshing.
By Anamika Sharma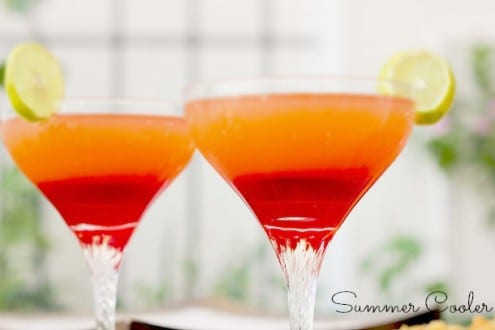 Rose Syrup and Mint Summer Cooler
A perfect drink for hot summers, easy quick and yummy.
Ingredients
- Orange Juice (ready made) - 1 teacup
- Rose Syrup or Roohafza - 2 tablespoon in each glass
- Lemon Juice - 2 teaspoons
- Chilled Soda - ¾ bottle
- Crushed Ice
- Mint leaves, lemon slices for garnishing.
Instructions
Take a tall stem glasses, pour 2 tbsp. rose syrup at the bottom of the glass.
Tilt the glass and gently pour orange juice, rolling along the sides of the glass.
Add about ½ tsp lemon juice. Now top each glass with some soda.
Gently drop some crushed ice cubes into the glass.
Garnish by fixing a slit lemon slice on the rim of the glass along with a mint leaf.
Insert a stirrer stick and serve chilled.
Anamika Sharma
Anamika Sharma is a passionate foodie, a food blogger with a background in aviation and telecom industry for good 15 years. Her mission is to spread the love for Indian cooking to all those who wrongly think it's too difficult. She loves to cook for her family, specially her kids. Besides cooking she also enjoys photography and traveling. MAD – making a difference is a word she chose to describe her Indian cooking site. Cooking always meant to her to be maddening and now she is mad about cooking.