For all the New Yorkers who avoid their own miniscule, cramped cooking space, Rose Bakery is a more comfortable home away from home to dine. Sticking to the feeling of home, the menu flavors excite the taste buds by blending cusines without making diners feel out of place or unsure.
By Annelise McAuliffe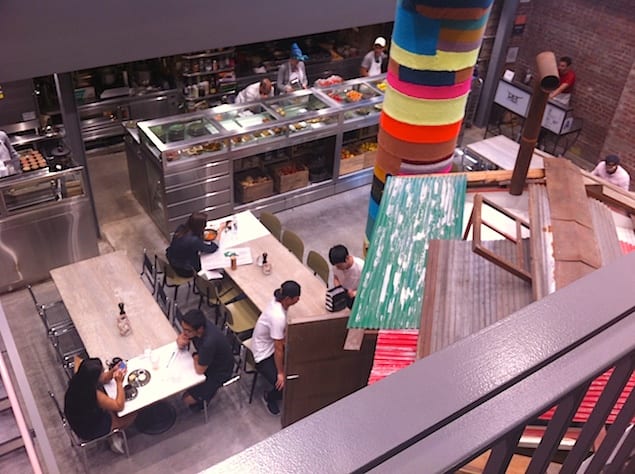 "We wanted to create a place where people felt at home, somewhere that people came back to often and the quality of food shone" -Rose Carrarini
Nestled between Kips Bay and Rose Hill is the chic eatery created by Rose Carrarini and her husband Jean Charles. The well-lit, stainless steel dining area and kitchen beckons you inside with its bright colors and open space. For all the New Yorkers who avoid their own miniscule, cramped cooking space, Rose Bakery is a more comfortable home away from home to dine. Sticking to that feeling of comfort, the menu's flavors excite the taste buds by blending cusines without making diners feel out of place or unsure.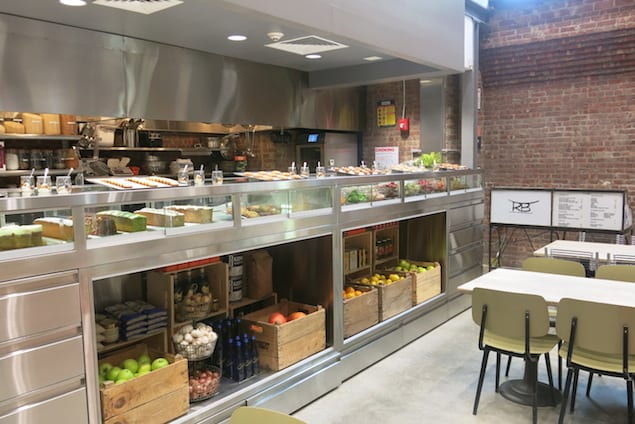 Photo by Rose Bakery
Servers in casual, chic stripes buzz smoothly around the vibrant, textile covered pole, the focal point of the dining room, second only to the glass pastry case. Similar to Rose's cookbook, the restaurant's menu features breakfast, lunch, and tea served all day with plenty of pastries sprinkled in.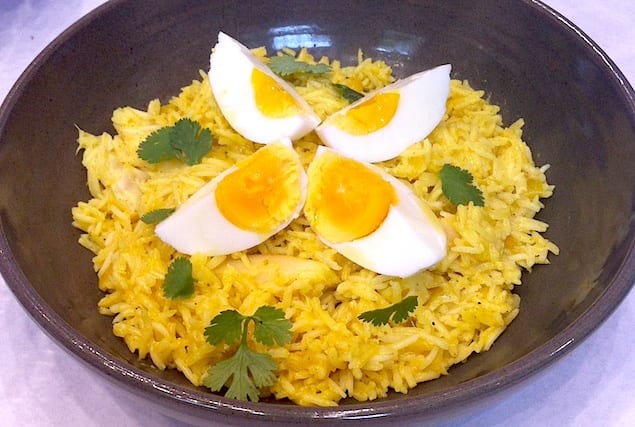 A space like this is pure fluidity at its finest. The eatery is not only polished in appearance, but on their plates as well. Appealing to the varied cultures who have found solace in New York City, Rose creates stylish, ever-changing food fusing cuisines such as French, Mediterranean, and Indian.
Giving the menu a quick glance, one may initially judge the style as overly-simple and egg-focused. However, upon eating, each dish carries itself in a classic, French way with a dash of international flair. Slightly spiced Moroccan baked eggs and Indian kedgeree rice with smoked haddock are just a few of the lively foods gracing the bakery's selection. When deciding on an item you can't go wrong, especially when it comes to their smoked salmon or pork sausage sandwich on a house made brioche bun.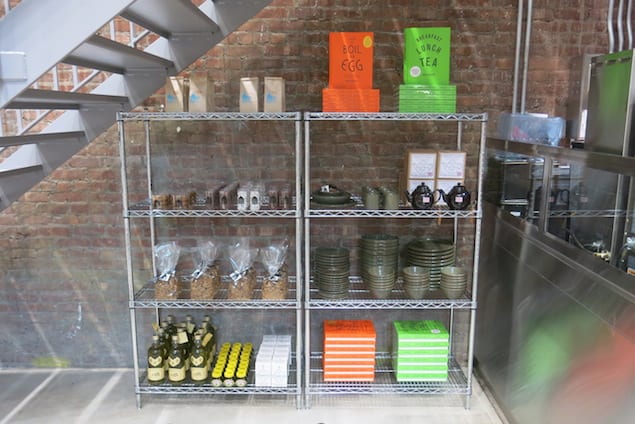 Photo by Rose Bakery
Hesitant to be deemed a 'salad bar' for fear of clumping the beautiful vegetable offerings in with suspicious bodegas of the city, Rose has created a selection of seasonal Assiette de Legumes. Vegetarian eater or not, this feature allows diners to choose a variety of filling dishes such as a carrot and pepita salad, a cucumber and chickpea harissa, or bulger tossed with currants and greens. Vegetables with a twist of fused cuisines have never been sexier.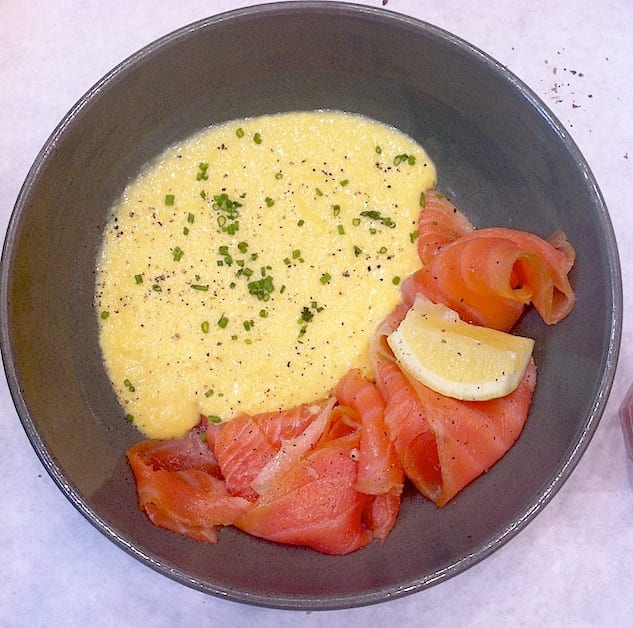 See Also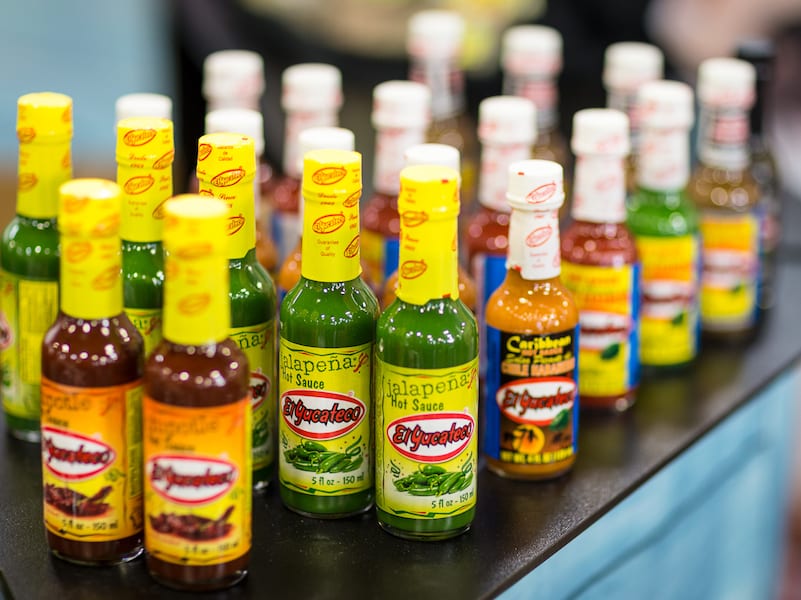 It would be foolish to leave Rose Bakery without a cup and saucer of Harney and Sons tea and a French pastry. Pound cakes, voluptuous cookies, classic financiers, and crisp tarts are just a few of the sweets that stand at tempting attention behind the glass. Despite sticking to the style of France's pastries, the baked goods are not overly sweet or rich and will send you on your way feeling satisfied rather than guilty for the necessary indulgence.
Paired with a smart ambiance, the wholesome, unexpected food has lured us out of our kitchens and into the home of Rose Carrarini to see what cuisines have been brought into the French mix.
Rose Bakery
160 Lexington Avenue, Ground Floor (at 30th Street)
New York, NY 10016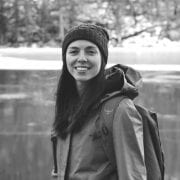 Annelise McAuliffe
Mandatory family outings to the Detroit farmers' market and nightly home-cooked meals cultivated Annelise's respect and curiosity for food. A graduate of The Culinary Institute of America, she spends her free time in New York City recipe testing, eating breakfast all day, and dreaming up international culinary adventures.