WARNING, the article you are about to read is filled with an abundance of mouth-watering buttered rolls stuffed with sweet, fresh lobster and other seafood fare served by NYC's Luke's Lobster.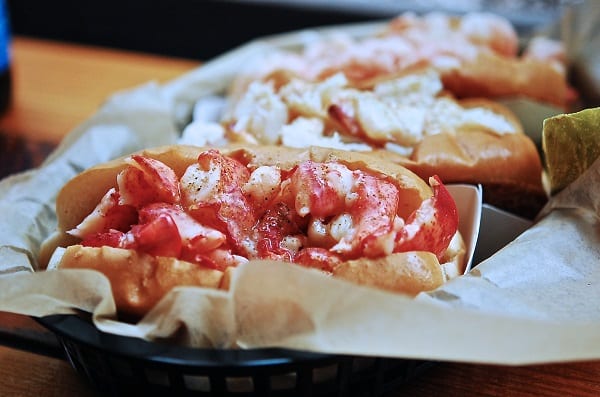 Summer is the season for sunscreen, ice cream and wait for it… LOBSTER.  The hands-down, best location to find this summer sweet crustacean is at Luke's Lobster. With its first opening in New York City, Luke's sustainable, traceable seafood can be found in 9 cities in the U.S.  Every shack is invitingly cozy, perhaps even "divey", serving simple dishes that highlight superior ingredients, sourced from sustainable fisheries and can be traced back to the very harbor where the seafood was caught. From the big apple to the party city of Vegas, Luke Holden maintains this nautical-themed Maine-style lobster shack in the heart of these following cities:
New York, where the original shack was first introduced. Founder Luke Holden brought his idea to have Maine- style lobster rolls in the Big Apple.
First opening in the East Village and now there are over 10 locations in the Big Apple.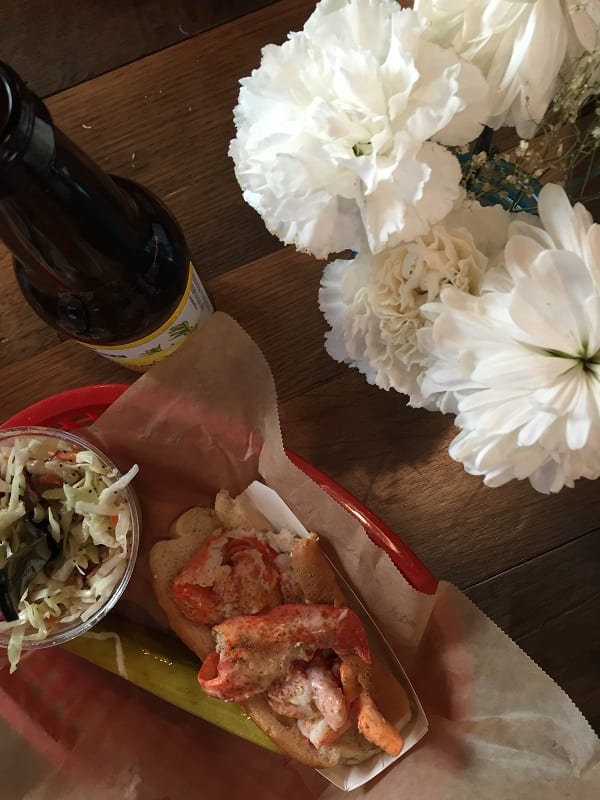 New Kids on the Block

: Both Gansevoort Market in the Meat Packing District, and Brooklyn Bridge Park have joined the 13 shacks in NY. Diners can have their fare share of lobster, crab or shrimp rolls or a combination of all three to have the ultimate Taste of Maine.

Luke's Tail Cart

; 

 this is also a new spot, but unlike the rest, it serves lobster tails that are split, skewered, and grilled over an open flame. Each tail is paired with a homemade dipping sauce of either traditional lemon butter or a seasonal vinaigrette made with Josh Pond's

 wild blueberries from Maine.

Sushi Lobster Rolls at Uma Temakeria

: Luke's has joined the hybrid crew by joining forces with Uma Temakeria's chef and owner Chris Jaeckle to bring a Lobster Sushi Roll. The hybrid deliciousness features Luke's signature lobster sourced from certified sustainable harbors along the  coast of Maine and Canada; the fresh lobster tail is paired with kale, red bell peppers, house made lemon wasabi aioli and white or brown rice and wrapped in a sheet of crunchy nori.
Maine; Native, former lobsterman and founder of Luke's Lobster, Luke found his passion in this city. For Luke, home is where the heart is, but for the rest us, Maine is where the really sweet lobsters are at.
At this location, the shack is serving more than a sweet buttered roll.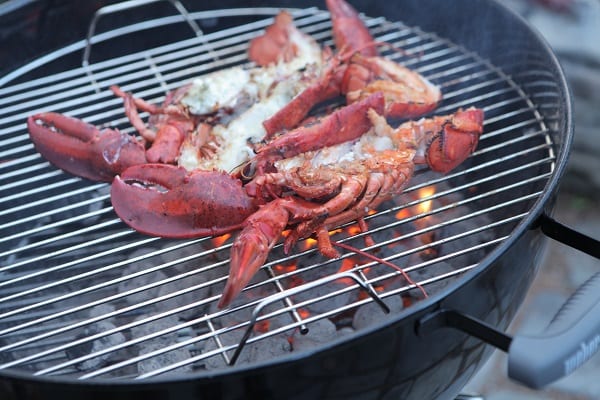 Luke's at Tenants Harbor.  Luke is partnering with a passionate group of local lobstermen and the owners of Tenants Harbor, Maine to bring sustainable seafood to guests. This restaurant will serve steamed whole lobster, delicately crisp, flavorful beer-­battered haddock, and buttermilk fried clams, all of which are locally caught by the lobster and fishermen of Tenants Harbor. Luke's partnership will work to support the Maine fishermen and source the highest-quality sustainable shellfish.
Boston, Back Bay–  Luke's Lobster fits right in with the Back Bay crowd of sea foodies. At this shack, the cozy and simplicity is present here too. Pleasing both tourists and locals who simply want to chomp on seasoned fresh lobster sandwiched between buttery carbs.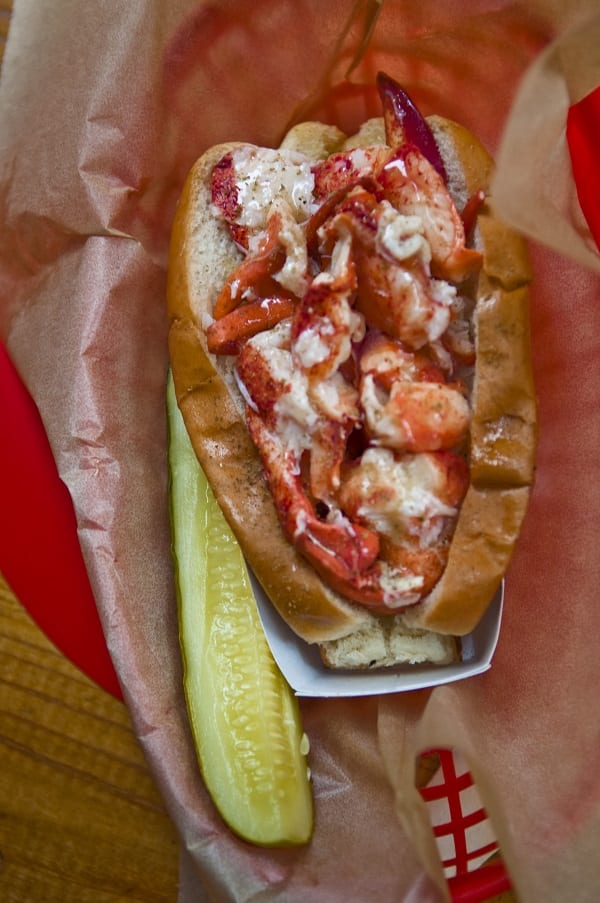 Washington D.C –The Georgetown shack features a tap offering Maine micro-brews to go along with the other fare served at Luke's.
Philly- When lobster is in season your craving for a dripping philly cheese steak will subside just for a bit.
Las Vegas – Anything can happen in Vegas, eat as many lobster rolls as you want, or combine lobster, crab and shrimp. Don't worry its Vegas your secret is safe there.
New Jersey, Hoboken; Don't let a bridge between Manhattan and New Jersey come in between you and this summer meal. In Hoboken you can happily sink your teeth into buttery lobster, crab and shrimp rolls just like your neighbors across the bridge do.
Chicago, The Loop– pizza is forever, but good sustainable lobster is not. Temporarily convert from a pepperoni slice to a roll, Chi-town.
Maryland, Bethesda- Another seafood city, Maryland knows its way around crabs and oysters. At the Bethesda shack feast on a picnic.
Oh and if lobster rolls aren't particularly in your food radar ( but how can it not be?) Luke's Lobster's has you covered with:
The Wild Blue Salad 

comes with a full chilled lobster tail that pairs perfectly with sweet and tart house-pickled wild blueberries from

Josh Pond of Maine. Served on a bed of crisp arugula, it also includes roasted sunflower seeds, cannellini beans, shredded red cabbage, and Luke's house made (and totally addictive) balsamic vinaigrette. We suggest grabbing it to-go at one of the Luke's locations around Central Park (such as the Upper East and Upper West Side spots) and enjoying it in out on the grass while lounging in the sun. The salad has a vegetarian option as well.

Clam Chowder– perfect for those chilly beach nights.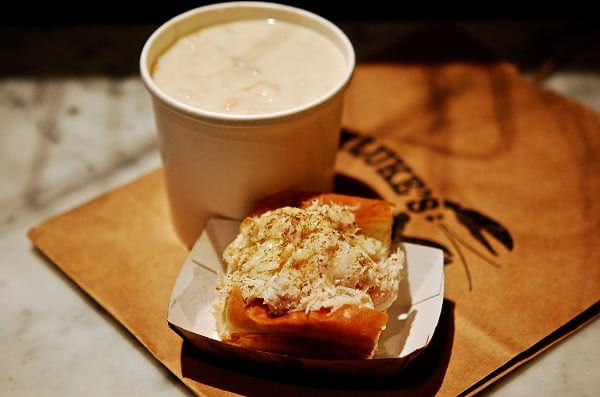 Make sure to wash everything down, Cape Cod chips included with Luke's Blueberry Lemonade.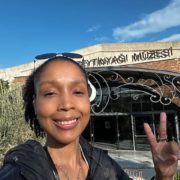 Alyssa Holder
Alyssa Holder is a writer specializing in food and travel topics since 2015.