A healthy flavorful soup made from roasting tomatoes when they are in season. The soup is made just from four ingredients – tomatoes, garlic, olive oil and black pepper.
By Dassana Amit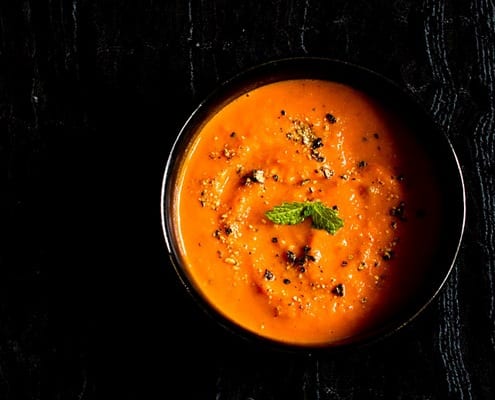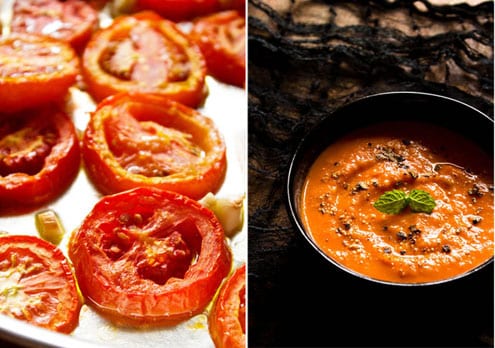 Excellent to make when you don't want to spend a lot of time in the kitchen and yet want something delicious & healthy. Besides roasting the tomatoes in the oven, there is no cooking involved.  A simple and easy recipe.
See Also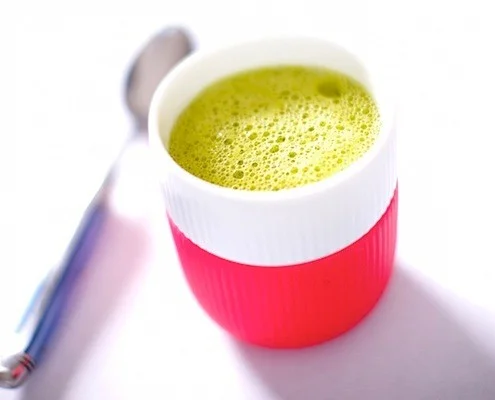 Roasting the tomatoes brings an earthy flavor to the soup and it tastes so different than the regular tomato soup. The roasted tomato soup accompanies well with breads or baguettes accompanied by a veg salad or pasta salad.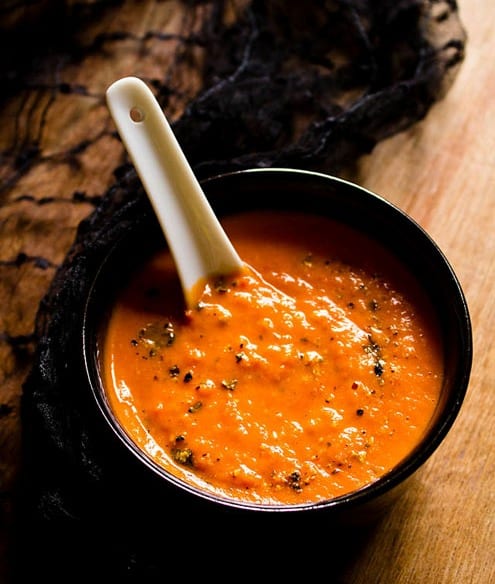 A Delicious & Easy Roasted Tomato Soup
Ingredients
5-6 large ripe and red tomatoes
2 tbsp extra virgin olive oil
1 tsp freshly crushed black pepper
4-5 cloves garlic, chopped
¼ to ½ cup warm water
salt & sugar as required
Instructions
Rinse the tomatoes in water.
Now slice the tomatoes and place them in a baking tray.
Add chopped garlic also in the tray.
Drizzle the olive oil on the tomatoes.
Roast in a preheated oven at 180 degrees C for 25-30 minutes or till the tomatoes have shrunk in size & got browned.
Now let the roasted tomatoes become warm.
In a blender, add the tomatoes, garlic and all the juices from the tray.
Add some crushed black pepper, salt and sugar to the blender.
Add warm water and blend to a smooth puree.
Pour in a soup bowls.
Garnish with mint or cilantro or cheese or cream.
Serve warm or cold. and serve warm or cold.
Notes
The addition of warm water is optional. if the tomatoes are juicy, then you don't need to add any warm water. Again adding sugar depend on the sweetness of tomatoes. If the tomatoes are sweet, then you don't need to add any sugar. The recipe can be doubled or tripled.
Dassana Amit
Dassana never intended to start a food blog. She never ever thought about blogging in her wildest of dreams. Her only passion in her life was meditation. As she went deeper in meditation, she realized that her inborn gift of cooking delicious & healthy food needs some creative expression. So she started her blog " Veg Recipes of India " as an outcome of creative flowing energy. Now she has also combined her another gift i.e photography with cooking. When not blogging & food photographing - she works as a web developer and seo expert.