Rich Dark Chocolate Hot Cocoa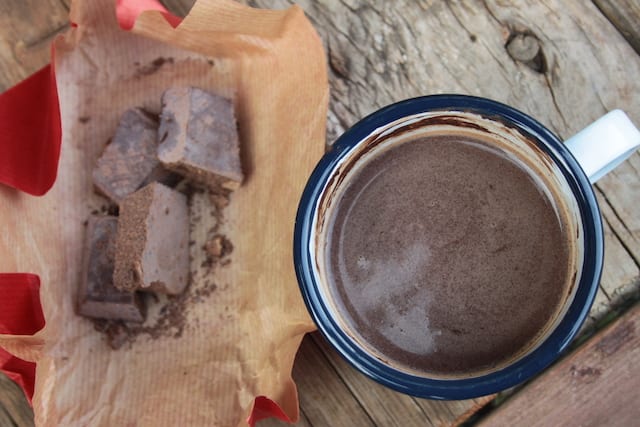 Not too sweet, this rich dark chocolate hot cocoa is meant to be reminiscent of the unsweetened chocolate drink of the Aztecs.
By Veronica Lavenia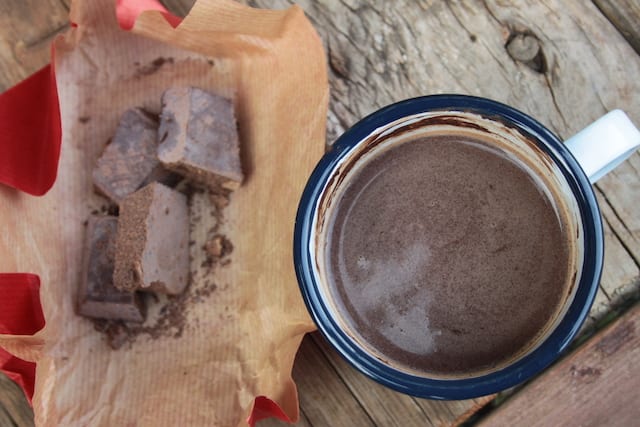 Hot chocolate is a classic drink for the cold season. A drink of the Aztecs, also known as the nectar of the gods, it was originally not an overly sweet and refined drink like the preparations we're used to. It consisted simply of water and cocoa and was served on special occasions.
The benefits of this drink are such if not sweetened with refined sugars and ingredients.? My version with milk (preferably organic and whole. Alternatively, rice milk is perfect for a light and tasty hot chocolate) is delicious prepared with a high percentage of dark chocolate and no added sugars (but, if desired, I suggest raw coconut sugar or date syrup). The excellent vanilla and a pinch of nutmeg, enhance the taste of a drink ideal for cold winter days.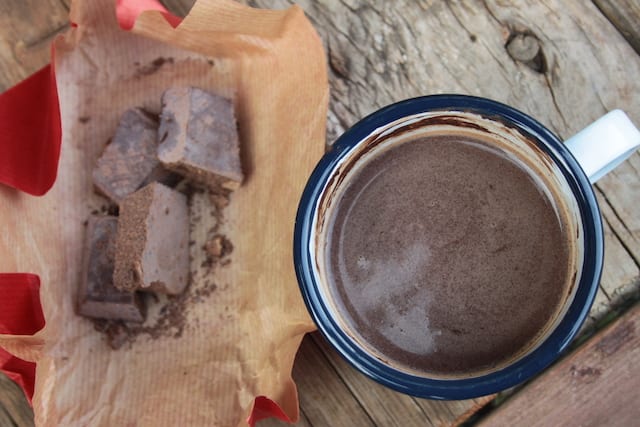 Rich Dark Chocolate Hot Cocoa
Veronica Lavenia
Not too sweet, this rich dark chocolate hot cocoa is meant to be reminiscent of the unsweetened chocolate drink of the Aztecs.
Ingredients
250

ml

7 fl oz organic milk (or rice drink-milk)

1

plenty tsp vanilla "Bourbon" powder

1

tsp

nutmeg

150

g

5 oz raw grated dark chocolate 75 or 80%

1

tbsp

raw coconut sugar

optional
Instructions
Heat the milk with the vanilla and nutmeg, without boiling. Melt chocolate.

Serve hot, sweeten if desired, with a tablespoon of coconut sugar.
Veronica Lavenia
Veronica is a born and raised Italian. She inherited her love for travel, passion for cooking and natural, sustainable, healthy slow food from her parents. Her works have appeared in 'Vegetarian Living', 'Veggie Magazine', 'Lifestyle food', 'Australian Good Food & Travel Guide', 'Chickpea' and 'Free from Heaven', among others. She is the author of "Panini: the simple tastes of Italian style bread"; 'The Rustic Italian bakery", "The Vegetarian Italian Kitchen" and "A Modern Italian table", published by New Holland Publishers Australia.