Tamara Novacoviç visits the "Grandfather's Dream" tavern in Zagreb, a restaurant focused on traditional Dalmatian cuisine.
By Tamara Novacoviç
I had a chance to visit a part of Zagreb (Croatia's capital city) called the Upper town and a cute tavern called "Grandfather's dream" (in Croatian language called "Didov san"). Grandpa had a dream and that dream came true in this tavern. When you enter this place, red – checked tablecloths catch your eye, interesting, rough wooden tables and chair, bricks in walls-true atmosphere and spirit of the part of Croatia called Dalmatian zagora. It's an area with specific customs and cuisine which consists of mixed and combined Bosnian and Dalmatian influences. Two lovely boys in native Dalmatian zagora clothes welcome you at the entrance and make you feel very much at home. The atmosphere is friendly, cheery and relaxed.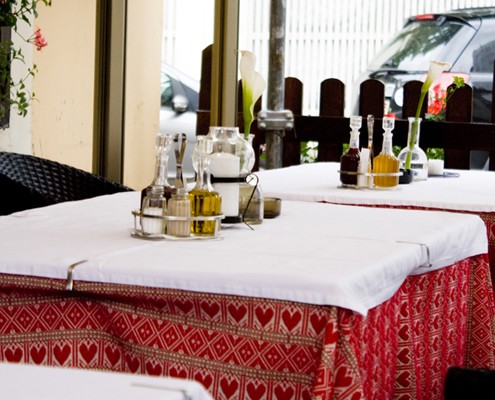 Definitely the most interesting part of the menu is frog and eel stew, typical traditional cuisine of Dalmatian zagora. It is great that you can experience this authentic food in the middle of the capital city of Croatia. You can also try snails in many interesting combination. Mr Topic, one of the owners says he acquires delicious frogs from Neretva River delta, which have sweeter and more pleasant meat that larger specimens. Fish menu is great. However, you won't go wrong with meat versions, such as lamb, veal or Dalmatian prosciutto. Home-made sausage, kajmak and beefsteak are something you should definitely try too. Kajmak (or kaymak) is a traditional dairy product made by skimming cooked milk which is then mildly fermented (traditionally in small wooden vats) and salted. It has a high percentage of milk fat, usually 60 %.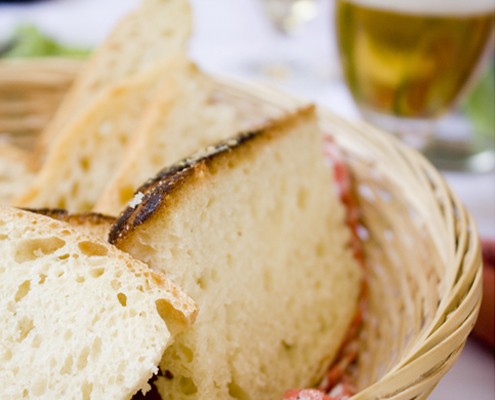 One of their famous appetizers are fritters with goat cheese and kajmak, which is what I ordered.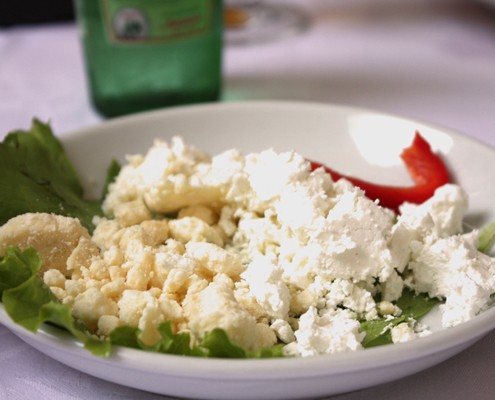 I liked the cheese and kajmak a lot. I would suggest you go for either this or Dalmatian prosciutto for the cold appetizer.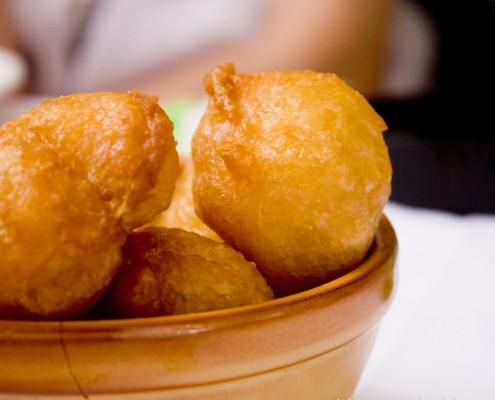 We skipped soup and got right on to the main dish. With fish you cannot go wrong, but we opted for the continental meat version – the so called Hunter's steak with potatoes and mushrooms. I liked it a lot, although I would expect bread noodles with hunter's steak instead of potatoes. But it was delicious. What I especially like is the fact that they very much use spices in their kitchen and everything is nice and spicy. It teases your tastebuds, food has flavor, it is not bland.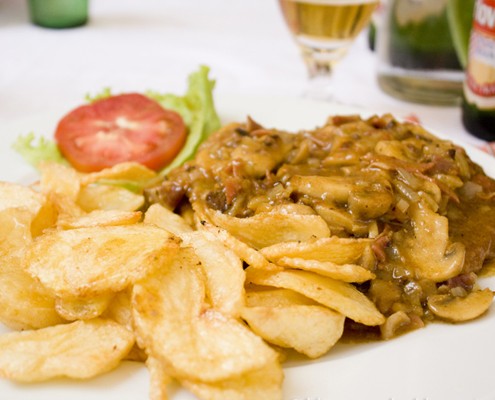 I ordered Shopska salad, I can say it's one of the best restaurant versions of this salad I have tried so far. Usually when I order it, I get a bunch of roughly chopped vegetables without any taste…This one was really interesting.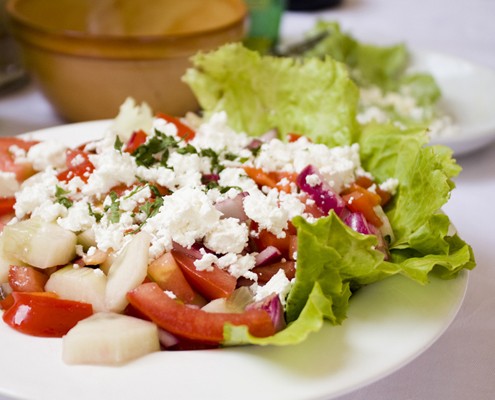 "Grandfather's dream" has a very nice wine list, decent selection of very good wines. I decided to go completely authentic and ordered their traditional home made wine called Kujundzusa. It's a great wine, a must-try. But we drank beer too.
For the dessert we went with Rozata, a traditional Dalmatian dessert. Cream, caramel and a bit of raisins on top-perfection. Rozata is actually the same or very similar to creme brulee or creme caramel. I also tried their traditional torte called Imotska torte. This, I must say, I didn't like. I don't like dry cakes, it consists of pie dough and a kind of sponge cake with walnuts in the middle. Too dry for my taste and not sweet enough. However, it didn't ruin the entire positive experience.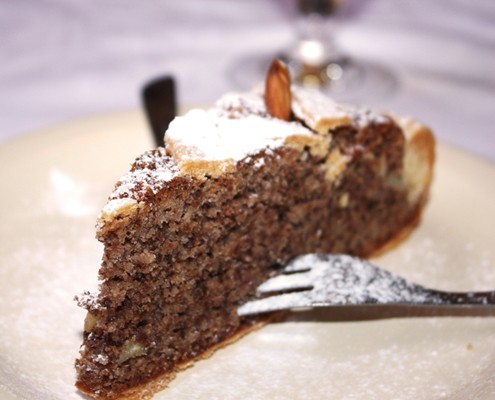 The prices? Very good, not expensive and the portions are huge. I couldn't eat even half of what I got on my plate.
If you ever visit Zagreb, I would definitely recommend this tavern. Modern and exclusive restaurants can be found in every city in the world. It's taverns and authentic places like this one where you experience native cuisine, true spirit and culture of the place you visit. Which is, for me, the very point of experiencing a foreign culture.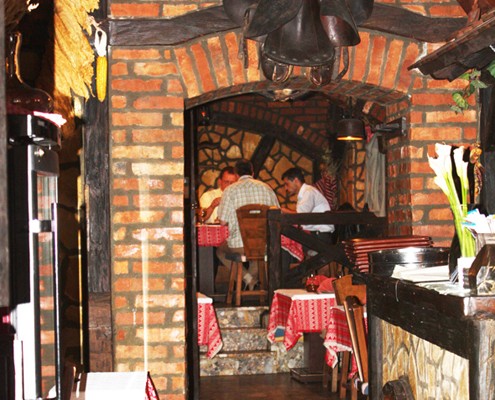 New York Times did a great review of this place, you can check it out here.
Here is some info:
Tavern "Didov san"
Owner: Milica Topic
Address: Bencekoviceva 28, 10 000 Zagreb, Croatia & Mletacka 11, 10 000 Zagreb, Croatia
Web: www.konoba-didovsan.com
Phone: 385 01 653 6577 & 358 01 4851 154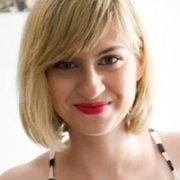 Tamara Novakoviç
Tamara Novakovic is a passionate self-taught cook, food blogger, freelance food writer and photographer behind bite-my-cake.blogspot.com. Her life journey has led her through Faculty of Humanities in Zagreb, Croatia to discovering passion for making cakes. She is currently a weekly food columnist for Croatian newspaper V magazine and food magazine Repete.