Review – Reinventing Bistro Cuisine at ACME NYC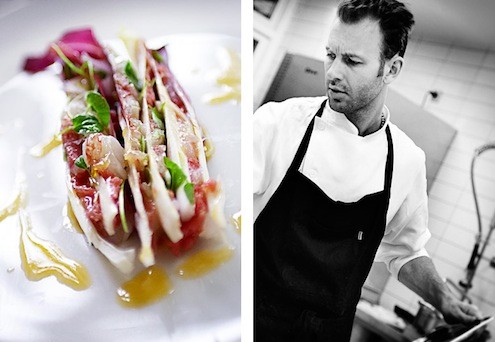 The much hyped ACME in New York's Noho serves the most interesting bistro food of 2012.
By Kalle Bergman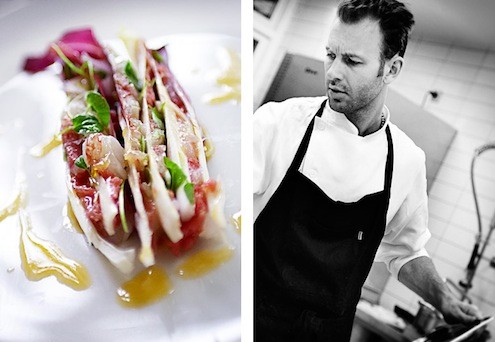 If you have read about ACME, either here on Honest Cooking, or in any other culinary media outlet during the last 6 months – by now, you know that Mads Refslund, co-founder of the world famous restaurant Noma in Copenhagen, is at the helm of this very chic NoHo bistro. His Nordic style of cooking along with the hip bar and basement, has attracted everyone from A-list celebrities and foodies to hipsters and locals to ACME ever since the opening, and reservations are hard to come by.
Even if much of the press behind the restaurant has been about Mads' involvement in the startup of Noma, this review won't mention the "World's Best Restaurant" again. Because Mads Refslund has much more to offer than just a good story. And even if ACME is much more of a bistro than he has ever worked at before, anyone who sits down at one of the tables at this restaurant will reap the benefits of being in the hands of one of the most talented chefs in the world.
The food at ACME is not Nordic. It is local. But there is evidence of Mads' geographic and cultural background in almost every dish. Anyone who has ever been to the Nordic region will taste hints of the archipelago, of the fields, the mountains and coasts of the North throughout the meal. And the combinations are gutsy, sometimes even provocative. There are no obvious crowd pleasing bistro dishes served at ACME, and while some might be put off by the lack of burgers, steak frites and crème brûlées here – this food writer applauds a chef with the integrity to stick to his style of cooking no matter what. And luckily for ACME, they have such a chef in Mads Refslund. He might just have created 2012's most interesting bistro menu.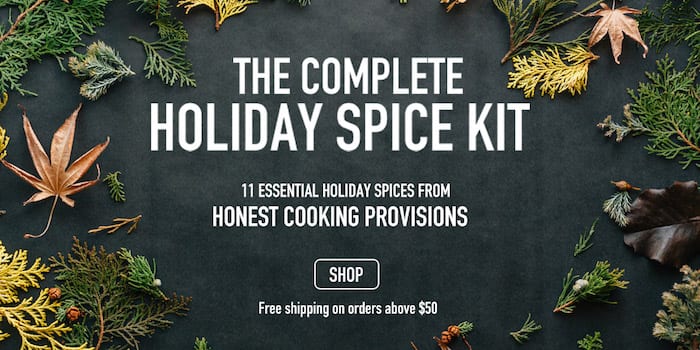 His sweet shrimp and bison tartare, served with bitter lettuce and green almonds looks great and tastes of wilderness and open plains. The foie gras with raw langoustine and white walnuts is a take on one of chef Refslund's signature dishes, and it never fails to impress. Foie and langoustine, by the way, is a marriage we should all get behind, even if it is illegal in California. The farmer's eggs, whipped with cauliflower and parmiggiano, are fun, and a wonder of creaminess. The salmon confit, served in a jar with shaved fennel, is a successful Nordic take on ceviche. Heirloom tomatoes, served with marinated water melon and seasonal herbs, are sensational in all their simplicity. Throughout, the dishes impress with unexpected combinations that usually work perfectly. It is certainly not fine dining, and it doesn't have those ambitions – but it is both creative, fun and delicious.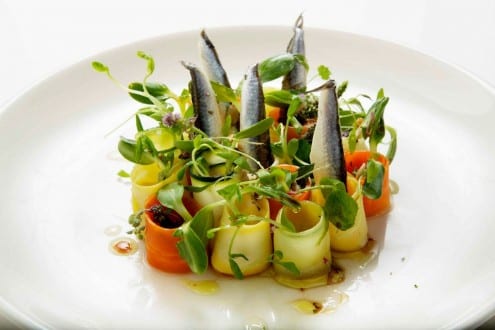 The service at ACME is friendly, attentive and "cool". Much like the room itself. Young, hip waiters and sommeliers roam the restaurant, quick to notice an empty glass or plate. The wine list is heavy on classic regions, and match chef Refslund's style of cooking pretty well. Burgundy, Loire and Austria are well represented.
In the end, we find ourselves torn between the urge to see Mads Refslund back with his own high gastronomy restaurant as soon as possible, and the possibility of him staying at ACME – updating the concept of great bistro food in eternity.
---
---

ACME
9 Great Jones Street
New York, NY 10012
(212) 203-2121
Website
---
---
The Honest Cooking Rating System
****** Six stars – Cooking on the highest international level. Service is impeccable and beverages are perfectly paired with the food. A world class dining experience.
***** Five stars – Represents cooking on an international level. Dishes look and taste great and display a personal touch. Service is highly professional making it a dining destination that is really worth a detour.
**** Four stars – This represents very good cooking with ambitions. Solid preparation of all dishes, only very few flaws. A restaurant that Honest Cooking recommends a visit to.
*** Three stars – Represents good cooking, and an above average restaurant, but without the more personal touches and craftsmanship that is demanded of higher ratings.
** Two stars – Represents average cooking. The restaurant doesn't reach a level where the food stands out as anything special, and service / ambience has flaws.
* One star – Represents sub-par cooking and service. A restaurant to stay away from.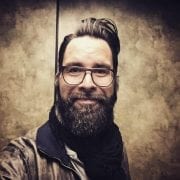 Kalle Bergman
Kalle Bergman is a food writer and media entrepreneur who is the founder of Honest Cooking. As a food writer, his writing has been regularly featured in publications like Gourmet, Los Angeles Times, Huffington Post and Serious Eats. He is obsessed with simple food, more often than not from his native Scandinavia.