Review: DeliverLean in South Florida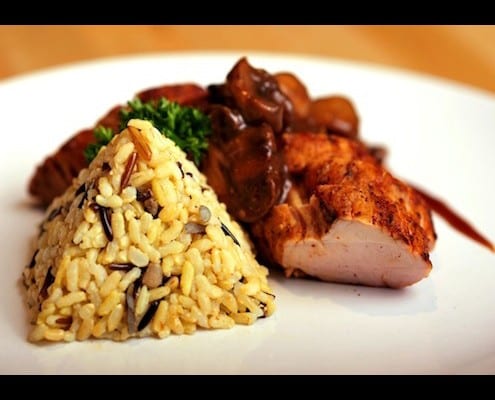 Brenda Benoit tries a full day with the new lean-food delivery service from DeliverLean in Florida.
By Brenda Benoit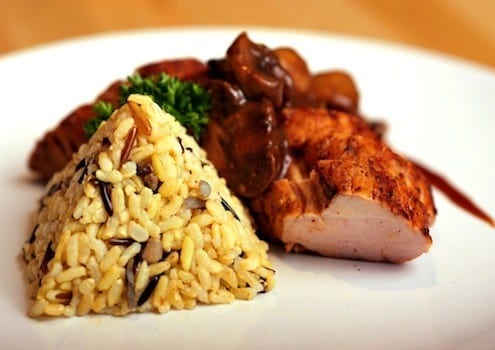 When I think of delivery food the first thing that comes to mind are pizza, Chinese or other fast eats. DeliverLean  is a company that offers an alternative: wholesome and nutritious (and hopefully delicious) meals delivered right to your door – and they count the calories for you .
For this test, I got a complete day of food: breakfast, lunch, dinner and two snacks. It all came in an insulated bag to ensure that the food was kept fresh. Here's my menu:
Egg White Omelet with Veggies, Sprouted Grain Bread – Calories 376, protein 30, carbs 35
I have always shunned egg whites alone. The yolk is the best part, right? I was hesitant when I saw this fluffy, snow-white omelet with no hint of yellow and was seriously wondering about the taste. One bite and I was in egg-white heaven. The omelet by itself was very tasty and spongy and excellent when eaten together with the veggies. I liked the sprouted grain bread also. I had it with the jam (provided) and it was delicious.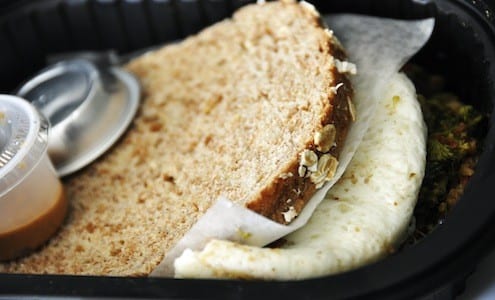 Pork Medallions with Mushroom Gravy, Celeriac Mash – Calories 371, protein 34, carbs 29
For lunch I had the pork. It was really good and quite moist and tender, the mushroom gravy adding an earthiness to the dish.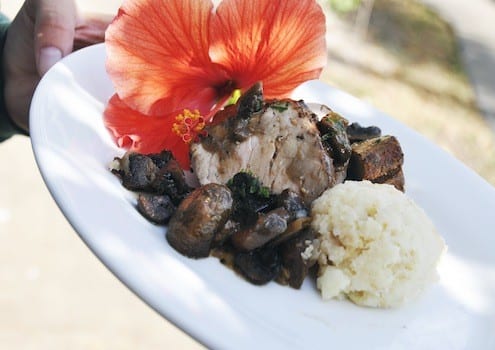 Yogurt Parfait with berries, almonds and banana muffin – Calories 399, proteins 15, carbs 46
This I had for dessert for lunch and it was very good. The yogurt and the berries were nice and sweet. I was not so sure about the banana muffin, it was a little on the dry side.
Thai Peanut Chicken Wrap – Calories 419, Protein 32
The chicken wrap was awesome and full of flavor and really hit the spot. I had it for a snack before dinner.
Thai Chili Tilapia with Cashew Snap Peas & Brown Rice – Calories 390, Protein 33, Carbs 47
Tilapia is a fish that I consider very bland, almost like eating solid water. This however, was the best tilapia I have had in a while. It almost tasted like the ocean even though it is a fresh water fish. The snap peas were crunchy and alive and the portion of brown rice was perfect for mopping up the juices from the tilapia.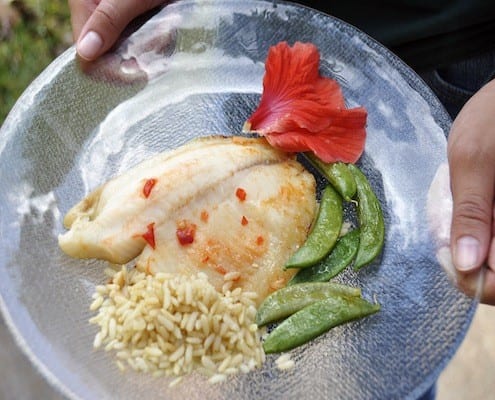 All in all the meals from DeliverLean were very good and satisfying. The portion sizes were exactly right: not too much, not too little. The flavor was also very good, hard to imagine that low-calorie food could taste so well. To be honest though, this is more than I would usually eat in a day as I do not have the time to prepare so many different meals. I was more than satisfied by the end of the day and never felt hungry nor over-full. I even gave my older daughter a bite of each dish and she liked them all.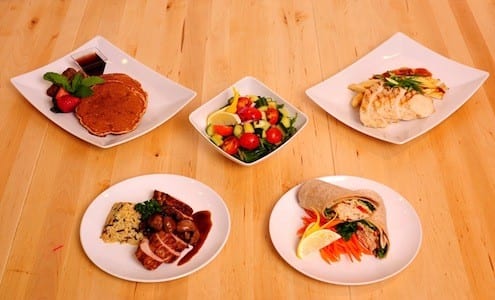 DeliverLean is a new meal delivery service that offers healthy meals hand-delivered to homes or offices. The company was established in September 2011 by foodies who believe that healthy meals do not have to equal tasteless and boring food. The meals are packed with lean proteins, fresh vegetables and carbs that are full of nutrients and vitamins. They offer a variety of meal plans, where their Traditional 5-Meals a Day Plan costs $ 892.50 per month for one person. Certainly not cheap, but if your wallet can take it – it is a great service.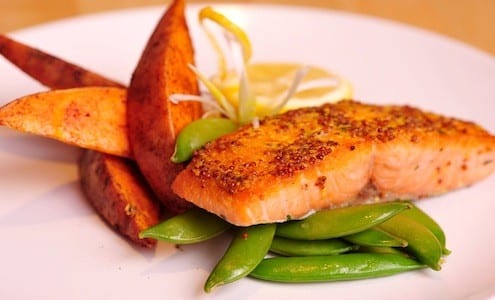 DeliverLean
888-730-LEAN (5326) | info@DeliverLean.com | www.DeliverLean.com
Brenda Benoit
Brenda Benoit was born in the city of St. George's in Grenada and grew up in Caracas, Venezuela. She has been living in Miami for over 20 years, loves to cook, eat and to try new restaurants & cuisines - always with her camera as a companion. She's a dedicated cookbook collector and is in the process of writing one of her own.