This Italian run restaurant in the South of France proves that vegetarian fare can be anything other than light.
By Sasha Gora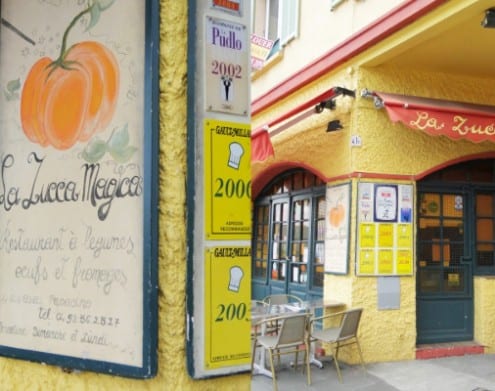 When it comes to ordering food, sometimes not knowing a language can be a great advantage. I first realized this nearly ten years ago when I was in Lisbon. After following the steep streets upwards, a friend and I stumbled upon a true hole-in-the-wall restaurant. At first, we weren't even sure if it was a ground level apartment with an open door or a restaurant. We could not find a common language with our host and so, with some elaborate hand gestures, he signaled that he would bring out a platter of some of this and some of that. We had a meat platter, a seafood platter, a vegetable platter and then we rinsed down all that food with a jug, yes a jug, of caipirinha. It wasn't a meal but a feast, and a reasonably priced one at that. I'm quite certain that if we had been able to read the menu, then we wouldn't have known (or even dared) to order such a spread. Sometimes food is the only common language that you need.
They say that a person who speaks many languages is rich and in most contexts I would agree; however, eating without words can be a rich experience. It means less control and more risks.
A while back I was in Nice. I would love to tell you about some gem of a restaurant that I stumbled upon – similar to that one in Lisbon whose name I do not know and whose address I do not recall – but no, I had every intention to visit this one restaurant.  I had read about a restaurant in Nice in the New York Times a few years back. I began making one of their recipes every citrus season – black olive paste with thyme, served on oranges – and I made plans to visit this restaurant should I ever find myself in Nice. And so my visit to La Zucca Magica was very much according to plan.
However, what I ate there was not according to plan. I was a few steps behind and still outside when my friend walked in to ask if they were still open for lunch. In his broken French, he understood that they had a platter of sorts that we could still eat. I joined him at a table inside and expected a big snack or a light lunch. We both did. Neither of us expected a proper four course, luxurious meal.
La Zucca Magica. The Magic Pumpkin in Italian. Pumpkins are a muse to the Italian chefs who run this restaurant. They are the theme of the décor, but they also represent what type of restaurant this is: one that puts vegetables first. La Zucca Magica is a vegetarian restaurant, but it isn't one that is particularly interested in light, healthy food. It is a restaurant that worships butter and cheese, eggs and cream just as much as it worships vegetables.
Our first course was irresistibly creamy polenta that was flavoured with lemon zest, a very generous amount of Parmesan and crowned with the artichoke's prized heart.  We thought that might be our lunch and if it was, we both would have been satisfied. But then the waiter brought us each a bowl of a soupy zucchini ragout with an equally generous amount of Parmesan. A decadent two course lunch, we both thought. And then he brought us ricotta wrapped in mint leaves that were poached in broth. If anyone tells you that vegetarian food is light, refer them to this rich, flavourful dish.
See Also
We chased each dish with rosé, hoping it would help us to make more room for memorable food. We both were slowing down, but then dessert came. Almost without fail, I always rally my appetite back for dessert. Raspberry Tart with Limencello Crème Anglaise. It was a beauty and we both cleared our plates.
La Zucca Magica is certainly not a secret, but if you show up late for lunch what you eat certainly will be. There is no menu and so you must trust the restaurant. Like that hole-in-the-wall in Lisbon, if I had known what we were in for, I probably would have insisted that it was far too much food, but sometimes it is better that the restaurant makes that decision for me.
La Zucca Magica
4 bis quai Papacino, Nice 06000, France
33 04 93 56 25 27
Open Tuesday to Saturday, 12:30 – 2pm for lunch and from 7pm – midnight for dinner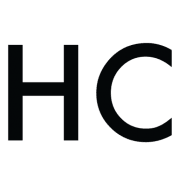 Sasha Gora
By day Sasha works in art and by night she beats up her pans by baking too much, or over-packs her suitcase with edible souvenirs. She takes breakfast very seriously and rarely turns down the opportunity to add maple syrup to a recipe. She is from Canada, but has lived in France, Denmark and Sweden. She is currently based in Munich. Sasha writes the food and inspiration blog Paper Doll Parade.