From the well-priced organic produce to the countless rows of addictive snacks, we just can't get enough of Trader Joe's delicious charm. Ever find yourself craving their addictive goods but you're not able, or in the mood, to hit their trendy aisles? Never fear—many of their recipes are easy enough to recreate at home. The following eight blogger recipes inspired by Trader Joe's stand as proof.
By Danielle Isbell
This article has been posted with permission and originally appeared as Make-at-Home Copycat Trader Joe's Recipes on Relish
Cowboy Bark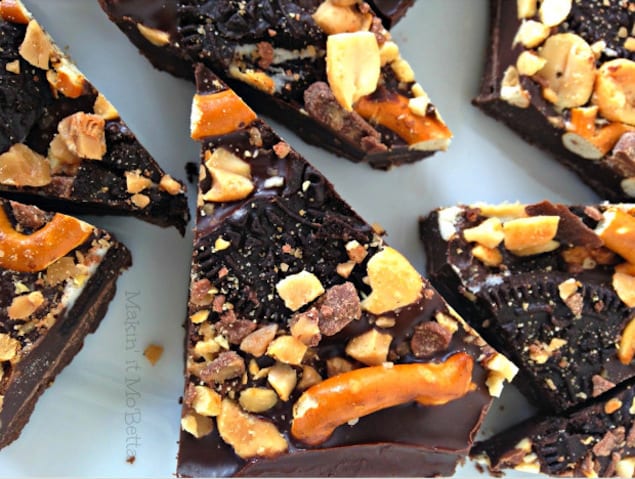 Makin' it Mo' Betta
It's hard to go wrong with chocolate, Oreos, nuts, pretzels and toffee. We're still not sure why this sweet snack has been deemed cowboy bark, and neither is Kim from Makin' it Mo' Betta, but this sweet 'n' salty treat is not difficult to recreate with her Cowboy Bark recipe. Get the recipe here.
Gone Bananas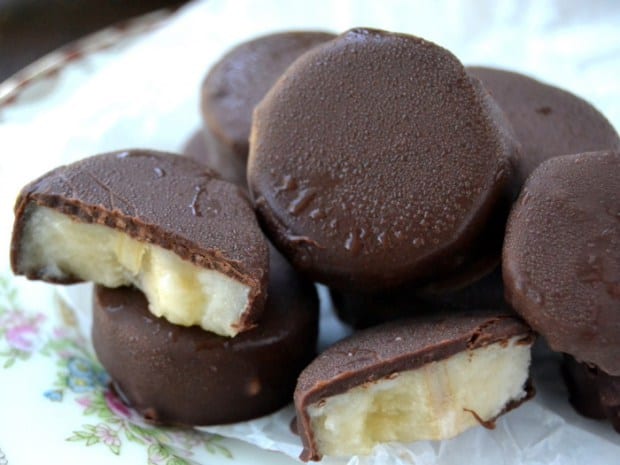 The View from Great Island
Continuing in their tradition of simplicity done right, Gone Bananas has become a popular Trader Joe's frozen treat. Sue from The View from Great Island has recreated this perfect warm-weather snack and dunked the banana slices in Belgium chocolate. Get the recipe here.
Chicken Salad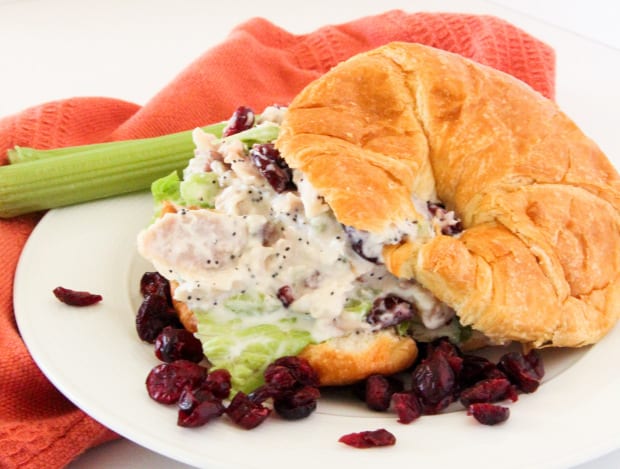 Bright Green Door
Jess from Bright Green Door recreated Trader Joe's Chicken Salad and hasn't heard the end of it since. This commonly requested recipe is a go-to that can either stand alone or make its way into a delicious sandwich. Make lots because this dish won't stick around. Get the recipe here.
Dark Chocolate Almond Butter Cups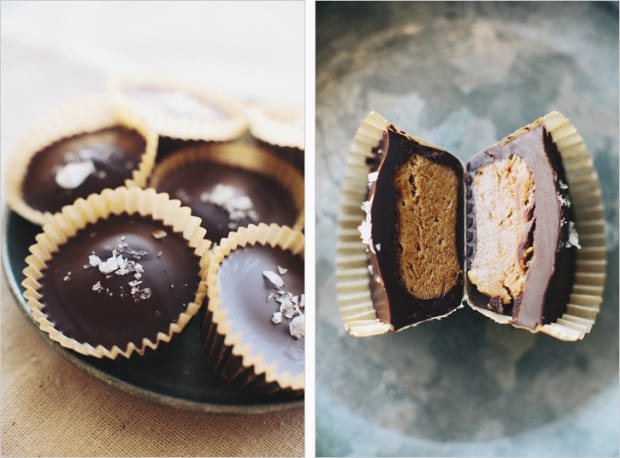 Hugh Forte
From the match-made-in-heaven blogger couple, we bring you Dark Chocolate Almond Butter Cups. Sara from Sprouted Kitchen recreated the cups (with a salted twist) while her husband, Hugh Forte, took breathtaking snapshots of the process. Get the recipe here.
Roasted Butternut Squash and Quinoa Salad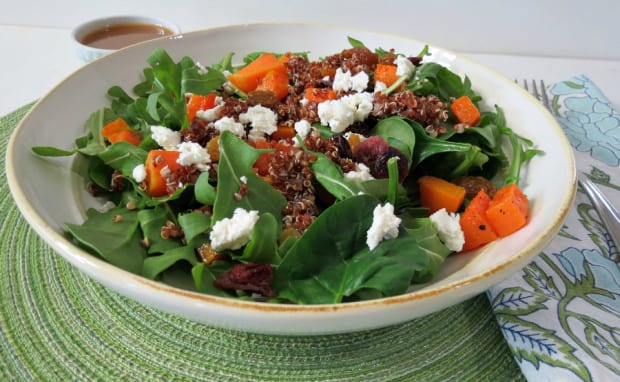 Peanut Butter and Peppers
Springtime salads are on the rise and this Roasted Butternut Squash and Quinoa Salad is the perfect combination of hearty grains and bright greens. Jennifer from Peanut Butter and Peppers has recreated this Trader Joe's salad and it's a spot-on healthy meal that doesn't skimp on flavor. Get the recipe here.
Cookie Butter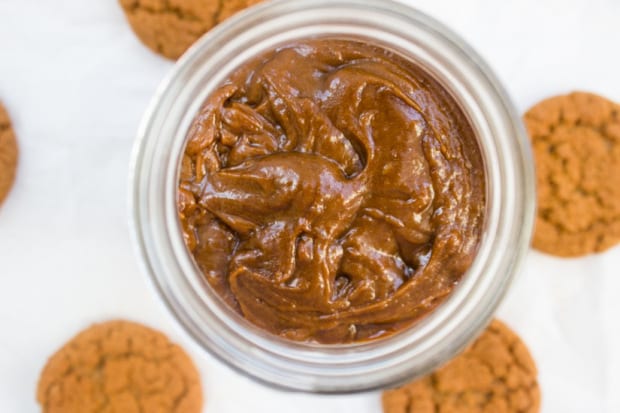 Brunch Time Baker
Cookie. Butter. Trader Joe's has single-handedly created a craze that doesn't seem to be fading anytime soon. Coming to you from Brunch Time Baker, Layla lets us in on how to recreate Trader Joe's addictive spread. Get the recipe here.
Cookies and Cream Butter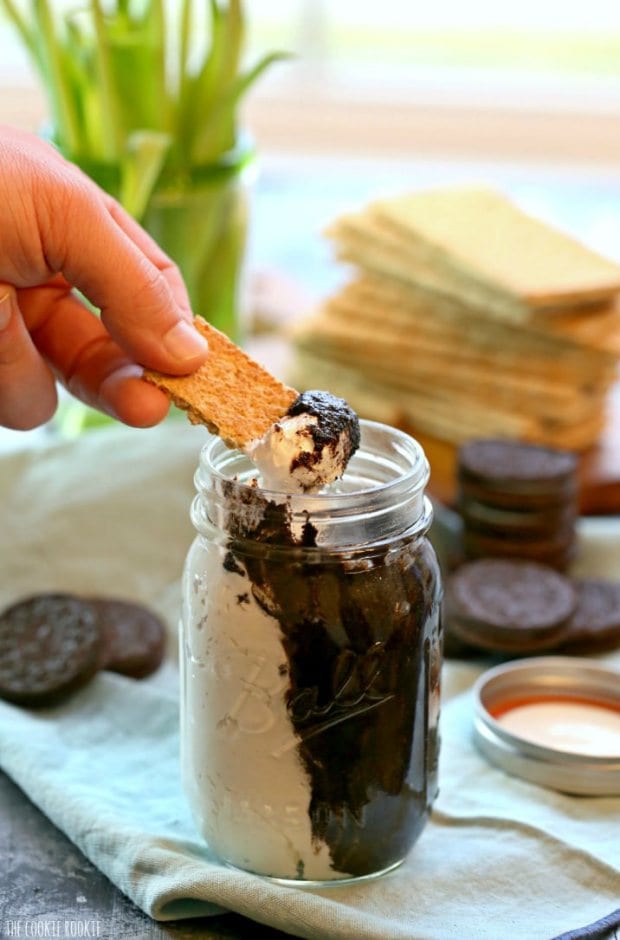 The Cookie Rookie
Trader Joe's didn't stop at basic cookie butter and neither should we. Recreated by Becky from The Cookie Rookie, we bring you Cookies and Cream Butter. This recipe is the ultimate combination of chocolatey, creamy goodness—Becky suggests we all loosen our waistlines in preparation. Get the recipe here.
Curry Chicken Salad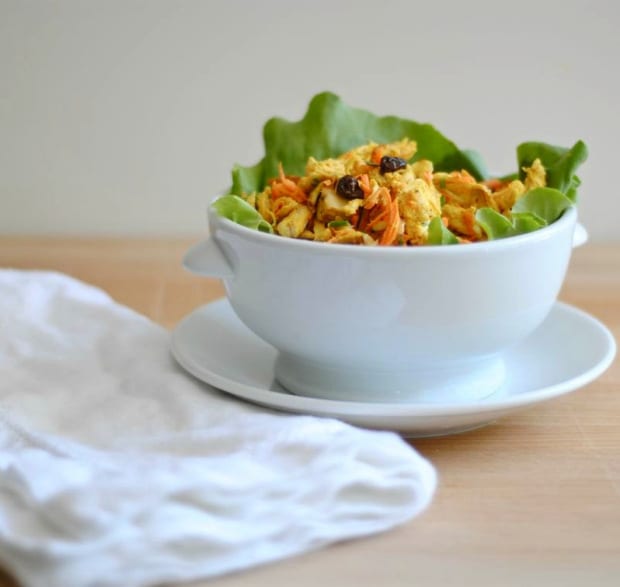 The Chronicles of Home
This recipe from Jen at The Chronicles of Home is a savory treat that isn't too spicy, but full of warm flavors thanks to the curry, ginger and turmeric. It's filling, complex and a great combination of eastern flare and classic picnic food. Get the recipe here.
Kale and Broccoli Slaw Salad with Chicken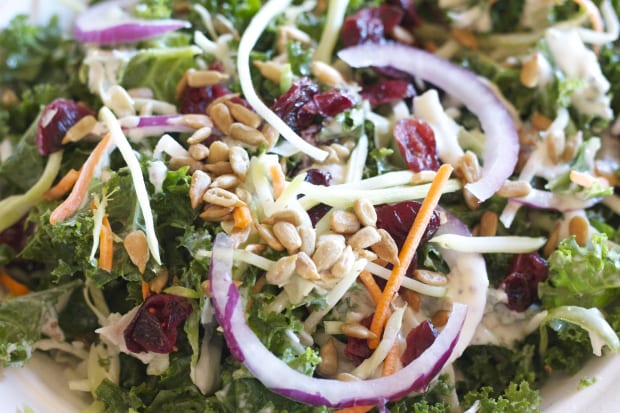 Snack Therapy
Carly's healthy Trader Joe's recipe from Snack Therapy is topped with a sweet and spicy dressing complete with how-to pictures. It's good, healthy, and easy-to-replicate. Get the recipe here.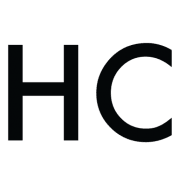 Relish
Offering more than 14,000 recipes plus features and DIYs on cooking, dining and entertaining, Relish celebrates America's love of food. Relish is about honoring cooking traditions while exploring new trends and ideas, which is why millions of people turn to both Relish.com and Relish Magazine for special occasion recipes, quick and easy weeknight suppers and culinary adventures.