When the apple butter is done, try some on a bit of toasted bread before you store it in the freezer. Warm apple butter on toast is wonderful.
By Rochelle Ramos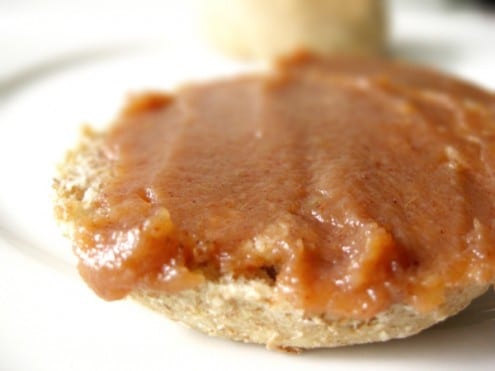 Print
Reduced Sugar Apple Butter
When the apple butter is done, try some on a bit of toasted bread before you store it in the freezer. Warm apple butter on toast is wonderful.
Author:

Rochelle Ramos

Prep Time:

10 mins

Cook Time:

20 mins

Total Time:

30 mins

Yield:

4

Category:

Side
Apples: 4lbs (1.8 kg)
Apple Cider: 1 Cup (240 ml)
Sucralose/Splenda: 1/2 Cup (120 ml)
Cinnamon, Ground: 1 Tbl (15 ml)
Allspice, Ground: 1/2 tsp (3 ml)
Cloves, Ground: 1/4 tsp (2 ml)
Instructions
Wash apples well and remove stems. Cut apples into quarters or eighths and remove cores.
Combine unpeeled apples and cider in 8-quart (about 7 ½ litre) saucepan. Cook slowly and stir occasionally to prevent sticking. Cook until apples are very soft (falling apart).
Position a food mill or strainer securely over a large bowl. Press cooked apples with cider through the food mill or strainer to make a pulp. Be sure to collect all the pulp that comes through the food mill or strainer; for example, scrape any pulp clinging under the food mill into the bowl.
Combine pulp with Sucralose and spices in an 8-quart (about 7 ½ litre) saucepan. Simmer over low heat, stirring frequently.
To test for doneness, spoon a small quantity onto a clean plate; when the butter mounds on the plate without liquid separating around the edge of the butter, it is ready for processing. Another way to test for doneness is to remove a spoonful of the cooked butter on a spoon and hold it away from steam for 2 minutes. It is done if the butter remains mounded on the spoon.
Pour contents into desired storage container or multiple containers. I stored my apple butter in 1-cup (250ml) plastic containers with screw on tops. Refrigerate up to 2 weeks, freeze up to a year, and home canning is good for a year.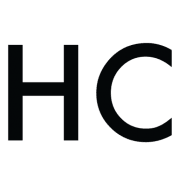 Rochelle Ramos
Rochelle is an Americana cooking, eating, photographing and writing in Portugal. She has a love for real food and learning to make it from scratch. As a new expat, she is slowly learning to speak the language and will soon be able to order more than just a café and pastel de nata from the local pastelaria.