Debuting in January 2017, the J.W Marriott Marco Island Beach Resort will elevate the expectations for wanderlusts seeking beauty beyond their imagination, with views surpassing Instagram "worthiness" and food embodying the flavors of the Paradise Coast, Florida.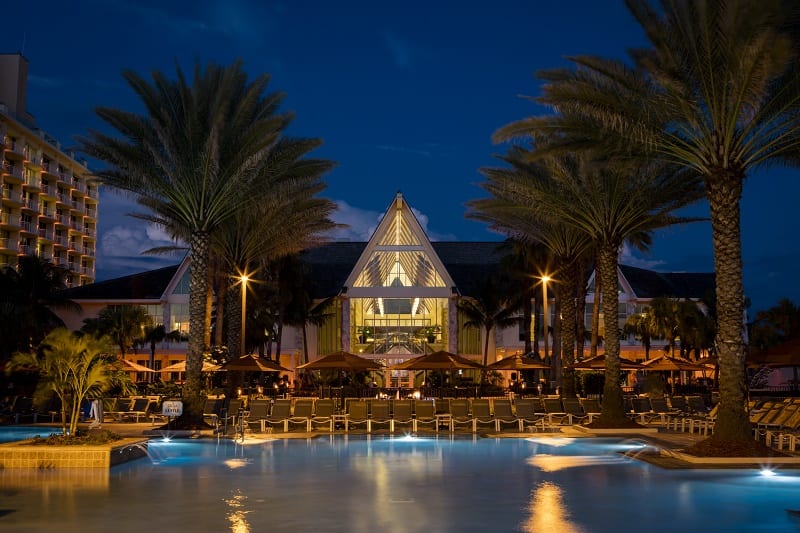 Set on Marco Island , (the largest out of the ten thousand islands dispersed in Florida southwestern tip) is a tropical sanctuary for travelers who find bliss in  discovering all things beautiful. Lucky for these wanderers or even locals of this Florida region, the Marco Island Marriott  is a massively exquisite scenery set on home turf. No need to travel far and wide, this American beauty, inspired by Bali, makes the trip for beauty seekers and tropical food enthusiasts easier compared to actually travelling to a dreamy foreign destination. Truthfully, it feels good knowing our home has beautiful gems like Paradise Coast, with  resorts like JW Marriott Marco Island which elevates the beauty into a must see attraction. Leave the westernized tradition at the door when heading there, and prepare to relax and immerse yourself in the tropical luxurious lifestyle of the first-ever beach front JW Marriott Marco Island in the Continental U.S.
Expected to take paradise and redefine it with the opening of a new tower to overlook all of Paradise and using elements of crisp white chairs and marble floors to create sleek effortless appeal. Yet it does not distract from Paradise Coast's natural charm. Built to inspire, guests will be beaming with happiness as they sip on refreshing Piña colada while watching dolphins swim by the renovated resort.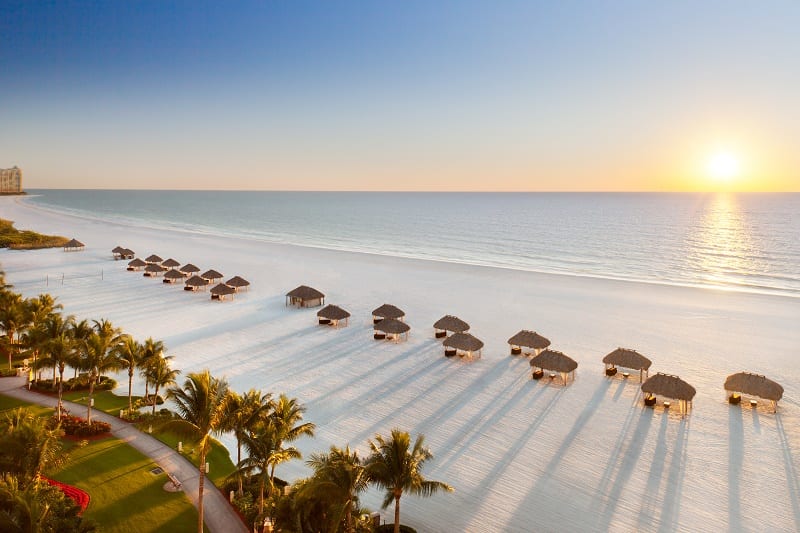 Calling this place "home" where palm trees align the silky sands and sounds of the blue waters crashing on the coastline (or your vacation alarm clock) is only part of what makes this destination a tropical paradise. There is also an enriching spa, recreational activities, and "ahhh- mazing" cuisine. The food at the current Marriott Beach Resort, Golf Club & Spa but soon to be JW Marriott Marco Island captures the tropical divinity of Paradise Coast at its' restaurants, which include: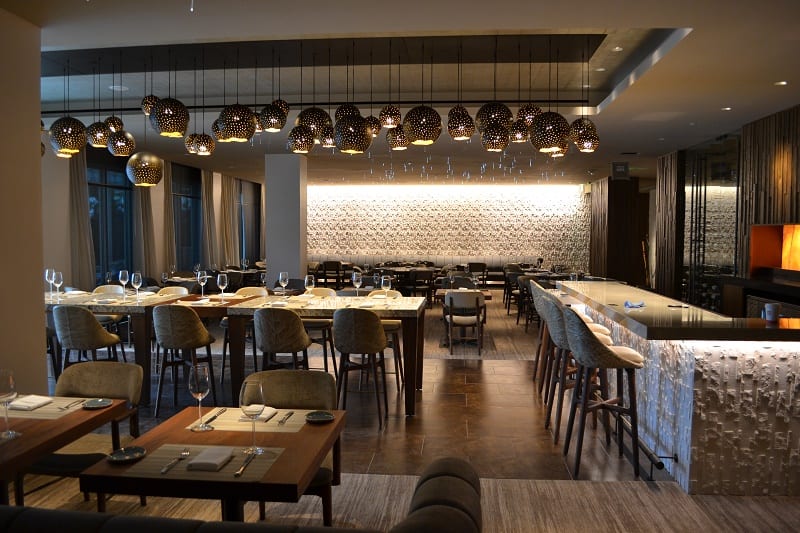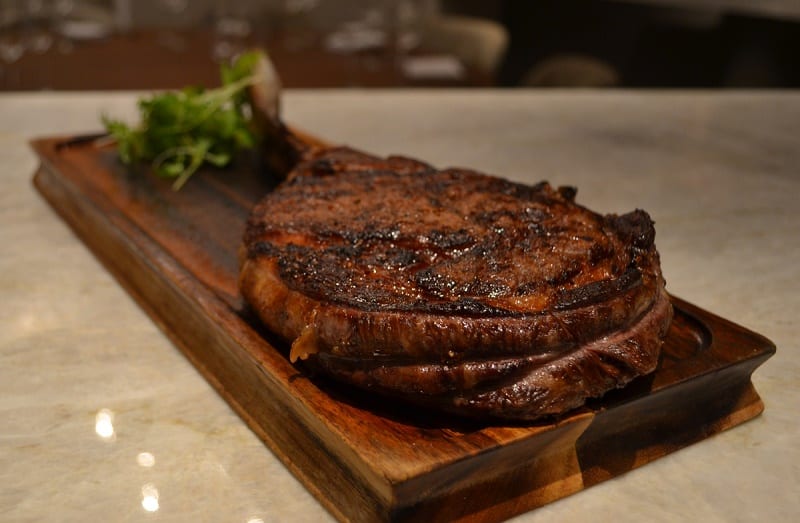 Unfortunately we do not have bottomless stomachs to enjoy all the choices Ario offers. Diners can watch the chef prepare buttery fresh lobster and all aspects that into goes into this spectacular culinary experience. Ario mixes elements of water and fire, welcoming all visitors (locals included) to learn the ins and outs of how dishes like locally caught grouper are prepared by having an open kitchen. This restaurant is a destination must for foodies.
Chef Led Farm to Table Maia.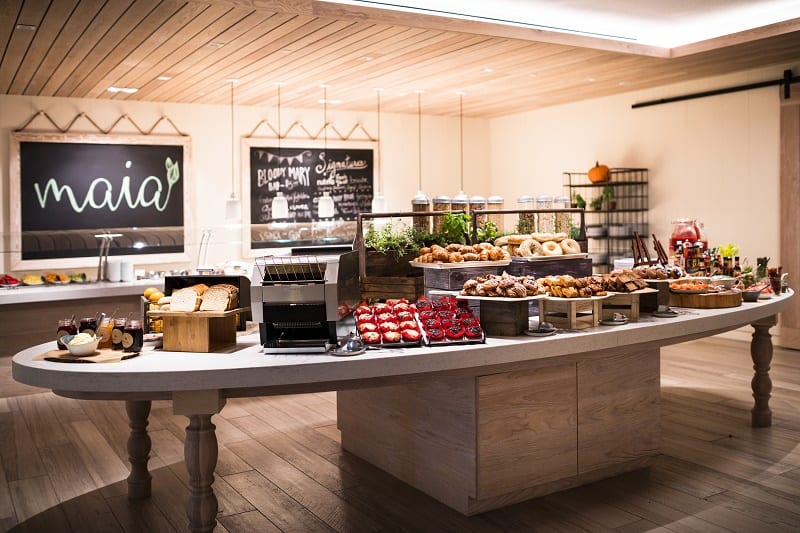 Maia is a natural eatery where chefs serve simply crafted dishes featuring an abundance of local produce. Diners can have a breakfast of champions at the buffet, with a wide selection of eggs, pancakes and can get creative concocting their own Bloody Mary drink at the Bloody Mary Bar.
Polynesian God of Creation: Kane Tiki Bar & Grill
See Also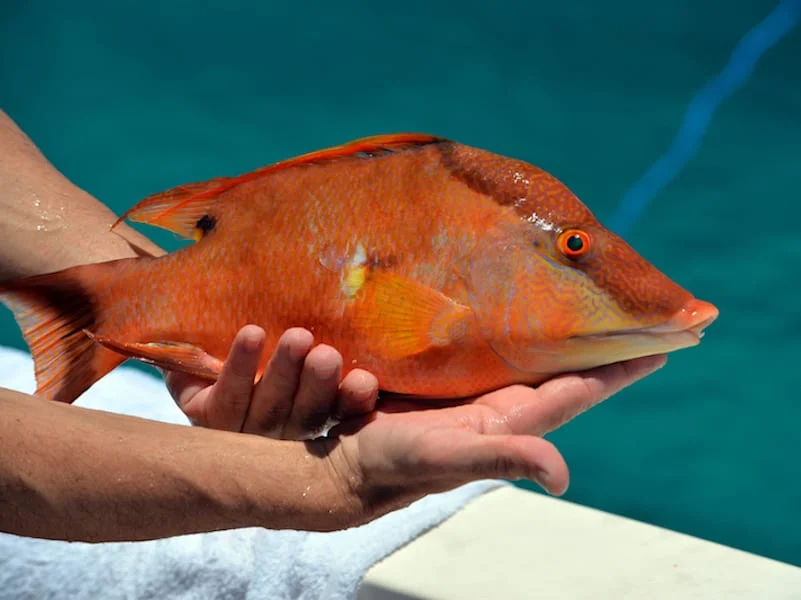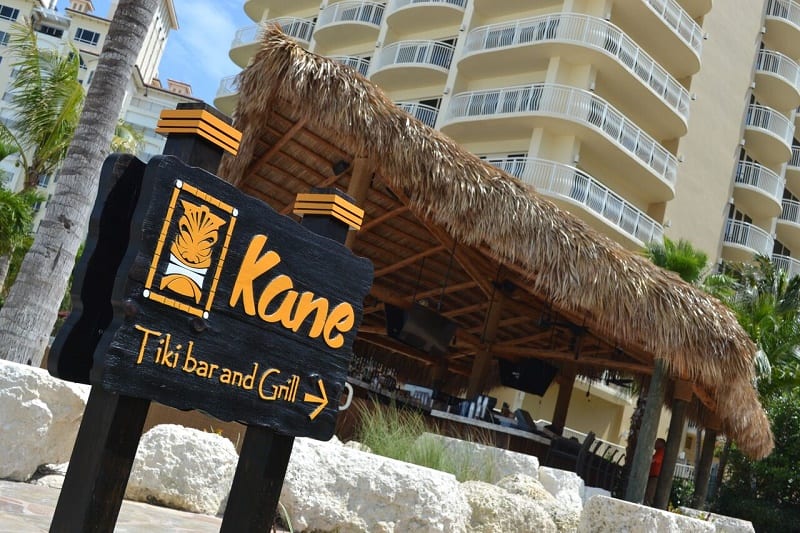 Kane; the tiki deck bar and grill of the resort is where all the excitement of the coast will be held during the evening to night hours. The renovation includes expanding the tiki deck with a 360-degree Tiki bar and grill overlooking the Gulf of Mexico. In this casual memorizing space live in the moment with a Kane coolada in hand while watching fire dancers' parade on the silky sands.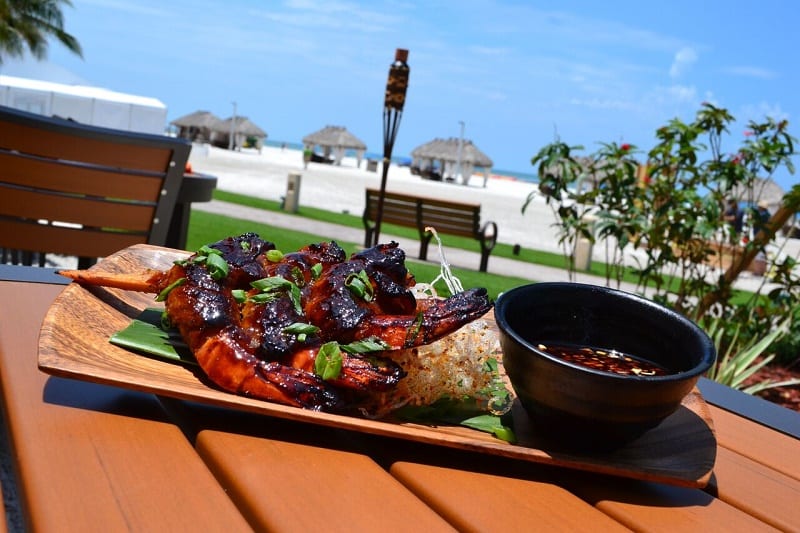 With top notch eateries, spectacular views and other great activities, it is safe to conclude what your plans will be to begin the year 2017. The JW Marriott Marco Island is the picturesque place you would typically find in the picture frame you recently purchased. Pondering whether is real or not, doubting that the beautifully captured image can be somewhere in the United States. But for all those who deny American tropical beauty is existent, this resort will sway you to believe otherwise.
Experience bright burning orange sunsets, turquoise waters where you can actually see your feet daily. In the New Year make the JW Marriot Marco Island Beach Resort where the people the sights and the glorious food will be the cause of the happiness flowing through your body.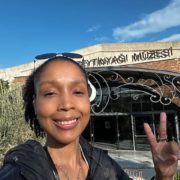 Alyssa Holder
Alyssa Holder is a writer specializing in food and travel topics since 2015.