If you are looking for an awesomely yummy dinner, this is it.
By Amber Massey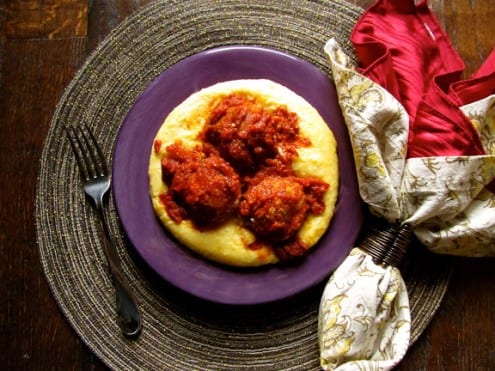 Red Pepper Pesto Turkey Meatballs
If you are looking for an awesomely yummy dinner, this is it.
Ingredients
Red Pepper Pesto
1 (12oz) jar roasted red peppers
¼ cup packed fresh basil leaves (about 10-15 leaves)
2 garlic cloves
¼ cup pine nuts, toasted
½ cup parmesan cheese
¼ cup olive oil
¼ teaspoon kosher salt
Meatballs
1 pound 93/7 lean ground turkey or chicken
3 links Italian turkey sausage, casings removed
1 cup Panko breadcrumbs
1 egg, lightly beaten
3 tablespoons 0% Greek yogurt (such as FAGE)
¼ teaspoon kosher salt
¼ teaspoon ground black pepper
Prepared red pepper pesto
2 cups store-bought marinara
Instructions
Red Pepper Pesto
In a food processor, combine red peppers, basil, garlic, pine nuts, parmesan, and salt. As the processor is running, drizzle olive oil until thick and combined.
Meatballs
Preheat oven to 350 degrees. Prepare a foil lined baking sheet coated with cooking spray. Set aside.
In a large mixing bowl combine turkey, sausage, egg, yogurt, salt, and pepper. Stir in the red pepper pesto, combining well with your hands. Mixture will be very wet. Add in breadcrumbs, more as needed to form 30 1.5-inch meatballs. Arrange formed balls on the prepared baking sheet.
Bake for 30-38 minutes (I baked mine for about 35 minutes). The meatballs can be prepared to this point up to 2 days in advance.
In a large skillet warm your favorite marinara sauce. Arrange meatballs, nestling into the sauce. Cover and allow to cook on medium until meatballs are warmed through and the sauce is bubbly.
Serve over pasta, prepared polenta, or a simple side of crusty sourdough for dipping.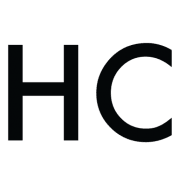 Amber Massey
Amber Massey is a southern-raised, food-loving, registered dietitian focusing on the culinary world of dietetics. Personal chef, author of her blog, Chocolate Broccoli, and accidental lover of food photography, Amber takes pride in healthy recipe development as well as culinary and nutrition instruction through personal and public cooking classes, public speaking, and media outlets. Amber can be seen in print for her nutrition expertise, as well as multiple magazine publications for her culinary creations, including Taste of Home, Healthy Cooking, Simple and Delicious, and Country Women's Magazine.