The fruit in this trifle can be adjusted to fit your personal taste or whatever your have on hand.
By Amrita Rawat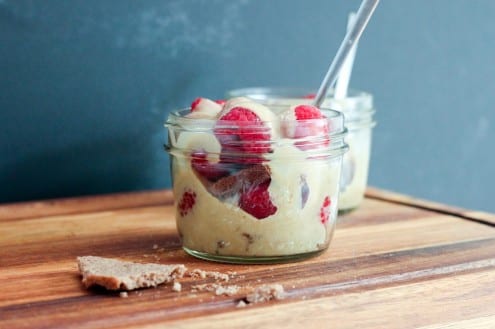 Raspberry Trifle
The fruit in this trifle can be adjusted to fit your personal taste or whatever your have on hand.
Ingredients
3 eggs
¾ cup (140 g.) granulated sugar
¾ cup (75 g.) all-purpose flour
½ tsp. cinnamon
2 Tbsp. Dutch cocoa powder
2 Tbsp. (30 g.) butter, melted and slightly cooled
½ cup sour cream (or crème fraiche)
¼ cup brown sugar
2 tsp. Marsala wine (or liqueur of your choice)
1 pint fresh raspberries, washed and cut
Instructions
Preheat the oven to 425 degrees.
Grease a 13-by-18 jellyroll pan and line the bottom with parchment paper or a Silpat mat.
With an electric mixer, beat the eggs and sugar on high for 5 minutes, until pale and tripled in volume.
Sift the flour, cinnamon and cocoa powder into the mixture and fold. Then gently fold in the butter.
Pour the batter into the jellyroll pan and level it with a spatula (Don't worry if it's thin; just make sure the batter is evenly spread to every inch of the pan.).
Bake 5 to 7 minutes, until the cake springs back when lightly touched. Turn onto a wire rack and allow to cool completely.
While the cake cools, whisk the sour cream, brown sugar and Marsala wine together until combined. Add more sugar or sour cream to taste.
Cut the sponge cake into strips. Place some pieces of cake at the bottom of a ramekin or a glass.
Top the cake with a few raspberries, then spoon the cream on top of the fruit.
Repeat layering cake, fruit and cream until the ramekin or glass is full.
Serve within an hour, as the sponge cake will get soggy.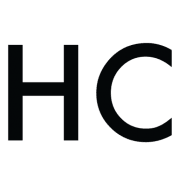 Amrita Song
Amrita Rawat is the author of the blog Chai and Dumplings. Born in India and a lifelong resident of Atlanta, she recently moved to Saint Louis. Her love for food stems in part from its ability to bring cultures together and in part from how darn good it feels to eat a delicious meal. She loves traveling and has eaten her way through cities like Hong Kong, Paris, Budapest, Mumbai, and Shangri-la. Amrita is also a contributor to Sauce Magazine in St Louis.