Enjoy a refreshing and cooling raspberry cocktail in these hot summer days.
By Sarah Schiffman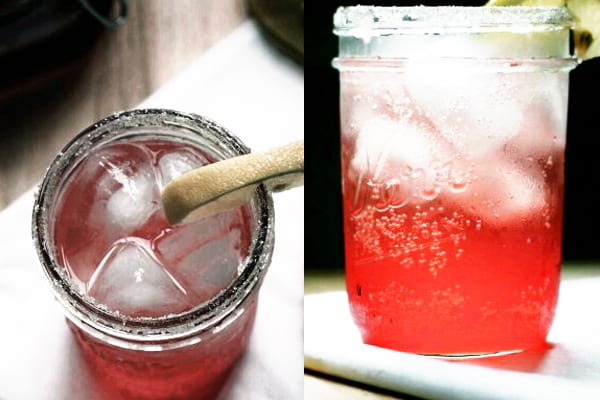 Raspberry Shrub Cocktail
Enjoy a refreshing and cooling raspberry cocktail in these hot summer days.
Author:
Sarah Schiffman, adapted from Bon Appetit, August 2011
Ingredients
1 teaspoon sugar, plus extra for garnish
2-3 Tablespoons Raspberry Vinegar (make your own)
prosecco
1 Tablespoon freshly squeezed lemon juice
lemon wedge
Instructions
Moisten rim of a 12-16oz glass and dip in sugar. Add 1 teaspoon of sugar and raspberry vinegar and stir to combine. Fill glass halfway with ice and top with Prosecco. Garnish with lemon slice and serve immediately.