Enjoy a refreshing and cooling raspberry cocktail in these hot summer days.
By Sarah Schiffman
Raspberry Shrub Cocktail
Enjoy a refreshing and cooling raspberry cocktail in these hot summer days.
Author:
Sarah Schiffman, adapted from Bon Appetit, August 2011
Ingredients
1 teaspoon sugar, plus extra for garnish
2-3 Tablespoons Raspberry Vinegar (make your own)
prosecco
1 Tablespoon freshly squeezed lemon juice
lemon wedge
Instructions
Moisten rim of a 12-16oz glass and dip in sugar. Add 1 teaspoon of sugar and raspberry vinegar and stir to combine. Fill glass halfway with ice and top with Prosecco. Garnish with lemon slice and serve immediately.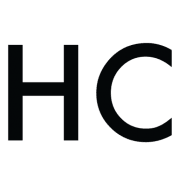 Sarah Schiffman
Sarah Schiffman is the author of the food and photography blog Pearl and Pine. Her recipes focus on fresh seasonal ingredients and she loves to share the stories and pictures that accompany each dish.