Kankana Saxena whips together a delicious creamy fudge made with milk and sugar.
By Kankana Saxena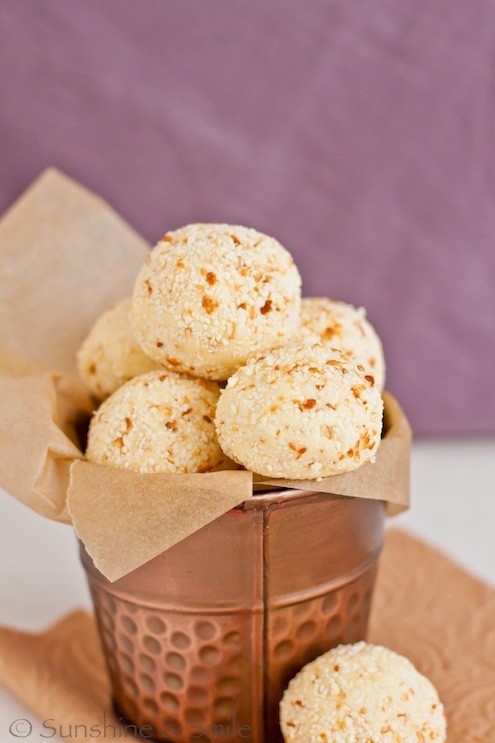 This time of the year calls for family get together, it calls for shopping and it calls for lots of eating.. rich flavorful meals followed by different types of sweets. We just celebrated Navratri, Durga Puja and Diwali is just around the corner!
In India most of the sweets are made with milk and sugar where milk would be either curdled or slow cooked for long hours to form a sticky dough. These dough or curdle milk is that kneaded, flavored with some spice mix and mold in any desired shape to form a nice fudge.
One of those famous desserts from east of India is Raskadam which is made with solid milk and curdled milk. It is soft and creamy to bite with a juicy ball (Rasgulla) in the center. The juicy ball is made with curdled milk and the soft outer texture is made with 'khoya' or solid milk.
See Also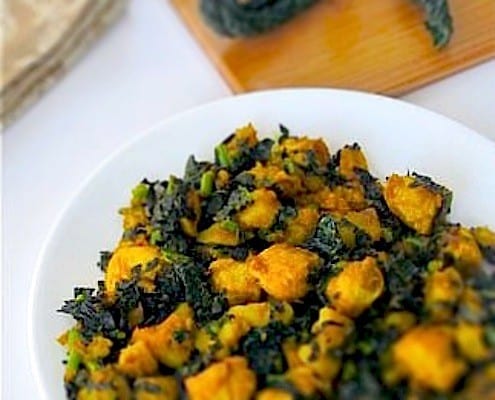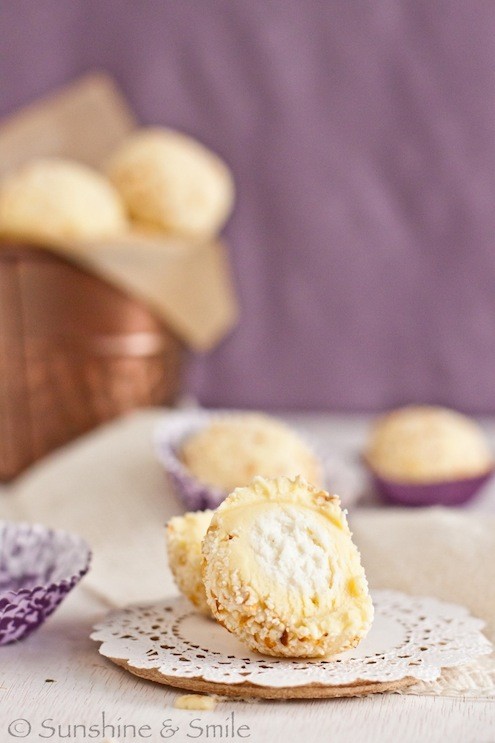 It may sound very complicated, but once you see the recipe in detail you will know how easy it to make and it involves no baking at all.
A delicious creamy fudge made with milk and sugar.
Recipe Type:
Dessert, Indian
Ingredients
3-1/2 cup whole milk
2 tbsp lemon juice
1-1/2 cup sugar
a pinch of saffron threads
1-1/2 cup powdered sugar
4 cups khoya, grated or mashed
1 cup paneer, grated
Instructions
Start my making the Rasgulla
In a deep pan, bring the milk to boil. Remember to stir it occasionally or else the milk will get burnt.
Once it starts boiling, reduce the heat and pour the lemon juice while stirring it constantly.
Within 3 to 4 seconds, the milk will curdle and you should see clear green water. At this time, turn off the heat completely.
Let it cool for a minute and then strain it through the cheesecloth.
Wash the collected cheese with cold tap water to remove the lemon flavor.
Tie the sides of the cheesecloth together tightly and hang it somewhere to drain the remaining water from the cheese. This should take about an hour. Take out the cheese from the cheesecloth and knead for about 10 minutes, or until it's smooth.
Make small balls out of the dough and keep it aside.
Now, add sugar with 4 cups of water in a pressure cooker and bring it to boil.
Add the small balls of dough in it and let it boil for around 4 minutes.
Cover the cooker with the lid and boil for another 3 minutes.
Once it's cooled completely, strain the balls and spread it in a kitchen towel.
Next, to make the dough with khoya: Mix a pinch of saffron threads with 1-1/2 tbsp milk.
In a bowl, mix the grated khoya, powdered sugar, saffron milk and make a dough out of it. Keep it aside.
Prepare the grated Paneer dust :
In a non stick pan, cook the grated paneer in low heat until it changes to golden in color.
Spread it in a kitchen towel and let it cool completely. Then, put it in a food processor and grate it to a coarse dust. Spread the dust in a separate plate.
Assembling the Ras kadam:
Take a little bit of dough in your hand and spread it flat. Place the rasgulla in the center and wrap it with the dough.
Roll it slightly and make a ball out of it. Place it on the plate with the paneer dust and rub it slightly all around. Once you are done making all the ras kadam, let it chill in the refrigerator for about 5 to 10 minutes. Can be refrigerated in an air tight jar for up-to 3 days.
Kankana Saxena
Kankana Saxena shares culinary journey, travel stories and passion for photography in her blog 'Playful Cooking'. Her cooking style is mostly nutritional with little bit of indulgence here and there. She believes in the mantra 'homemade is happiness'! She is a native of India but currently resides in Santa Clara, California with her husband.