Savor the last of ramp season with a ricotta and spinach filling stuffed inside fresh pasta dough.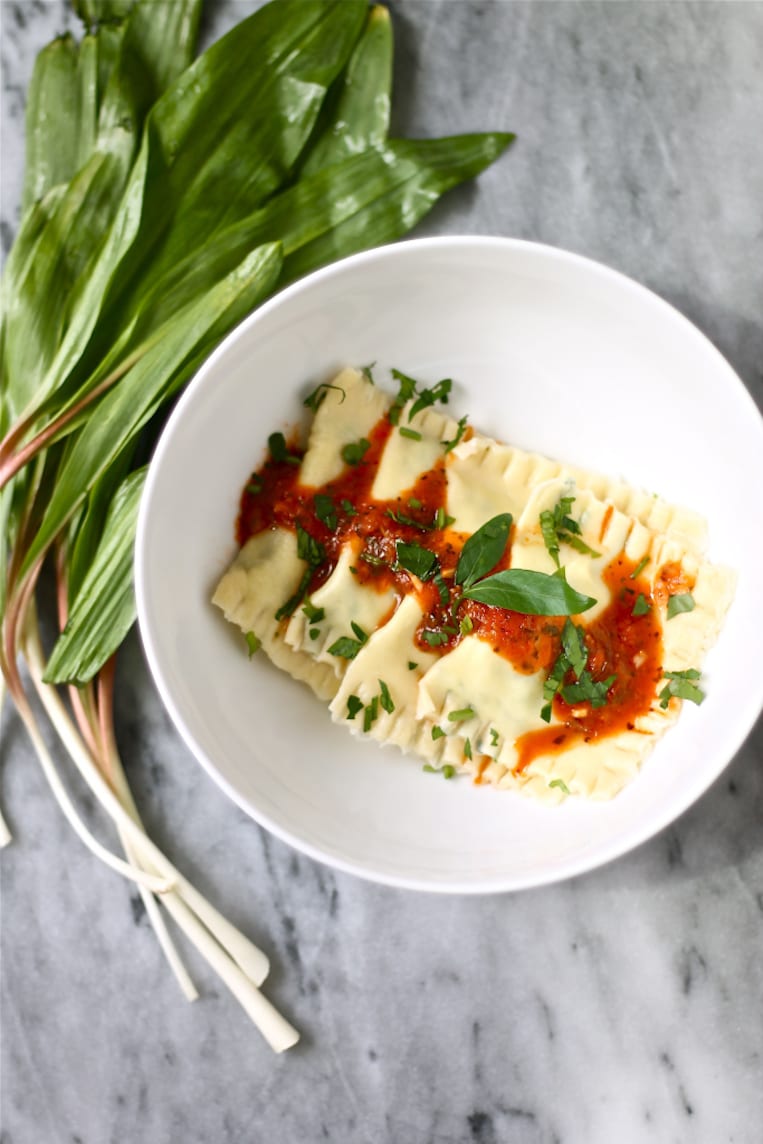 If you've never had ramps before, they are a cross between a leek, green onion, and garlic. They are one of my favorite, favorite spring things. If you can find them they may come with a hefty price tag, but they are well worth it. My favorite thing to make with them is a ramp butter – just a pound of really good butter (I use Plugra) and a few ramps minced up – it'll keep in your freezer for about 6 months so you can have the butter long after ramp season is over. For this ravioli, though, they pair perfectly with the ricotta cheese and the spinach – all they need is a drizzle of red sauce on top, and it's a great meal that highlights one of spring's best offerings.

PS – I made these with last year's harvest of ramps.
See Also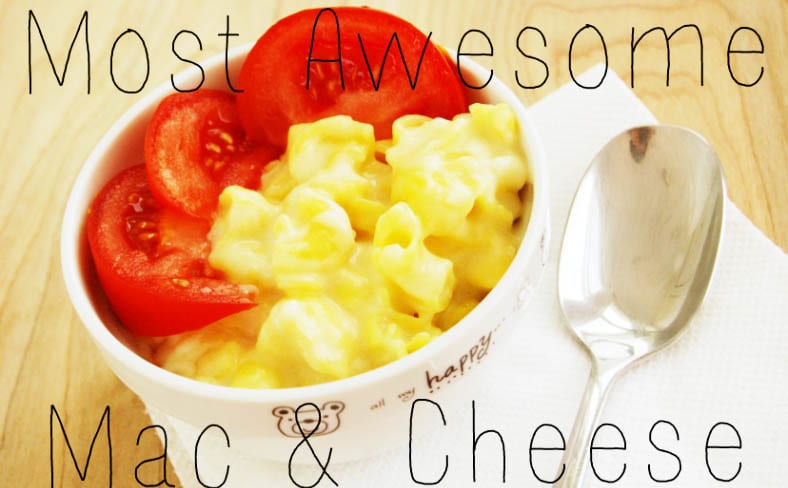 Find the recipe for homemade pasta dough here.
Print
Author:

Taylor McBride

Category:

Pasta, Primi

Cuisine:

Italian-Inspired
Pasta dough (rolled out into flat sheets (see link for recipe above))

1

egg (beaten)

3

ramps (minced, about 2-3 Tbsps (you can also use leeks))

8 oz

of ricotta cheese

1/2 cup

frozen spinach (thawed and squeezed of excess water)
Salt and pepper
Red pasta sauce (for serving)
Instructions
Lay the pasta dough sheets on a well floured surface. In a bowl, mix the egg, ramps, ricotta, and spinach until well combined. Add salt and pepper, to taste. Place a heaping tablespoon of the mixture on the pasta dough, spacing the filling about 2-3 inches apart. Fold the dough over the filling and press firmly around the sides, making sure to remove air bubbles around the filling. Cut in between the ravioli to separate them and crimp all sides with a fork.
In a large pot of salted, boiling water, drop the ravioli in and cook for 3-4 minutes, or to taste. Serve immediately with red sauce spooned over the top.
Taylor McBride
Taylor is a self-taught cook currently living in Charlotte, NC. Having grown up around a family of great cooks, Taylor has always had a passion for food, wine, and cocktails. She is a Mexican and Southern food enthusiast and has never met an avocado she hasn't liked. You can find her on her blog, Perpetually Hungry.