Forget the trendy juice cleanses that leave you wanting more to bite off and chew, this cleanse is designed for the true foodie who is looking to reconnect to their palate.
By Annelise McAuliffe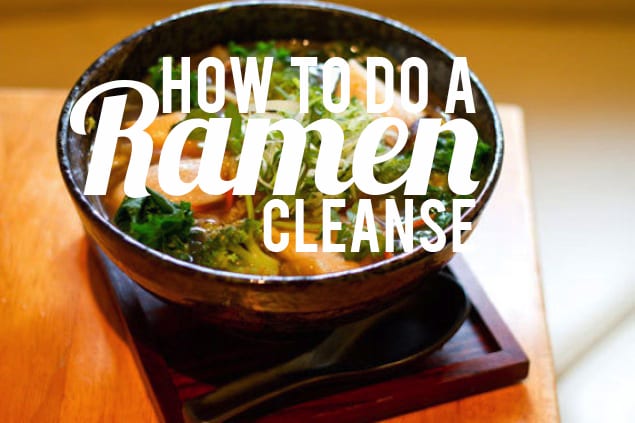 While liquid cleansing does have its health benefits and increases the stream of vitamins into our bodies, it is simply no fun. Rather than starving your food-obsessed self from vibrant flavors, revive your palate and remove toxins with these refreshing ramen bowls. Extremely versatile, we've created a cleanse based on ramen noodles that will get you through your day from breakfast to dinner. While this may not be true to the traditional ramen formula, these variations will keep you satisfied and invigorated.

Bacon and Egg Ramen
Ramen noodles that are slightly more chewy and served without broth are called mazemen. Serve the cooked noodles with a poached egg, crispy bacon, and kale for a hearty start to the day. Try this recipe.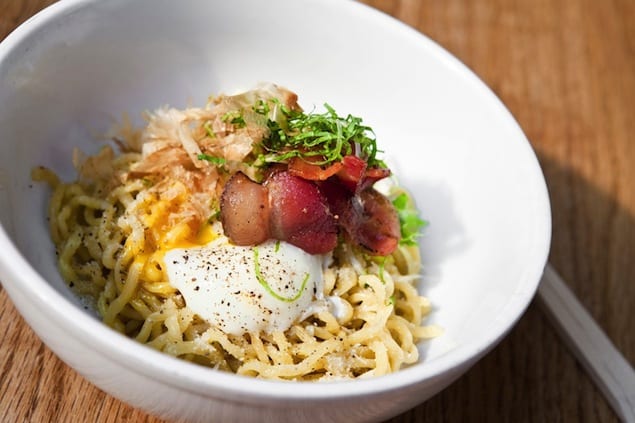 www.airhornphoto.com
Green Tea
This tea is a healthy way to begin your cleanse. Not only is it a digestive aid that is bursting with antioxidants, but it will purify the liver simultaneously.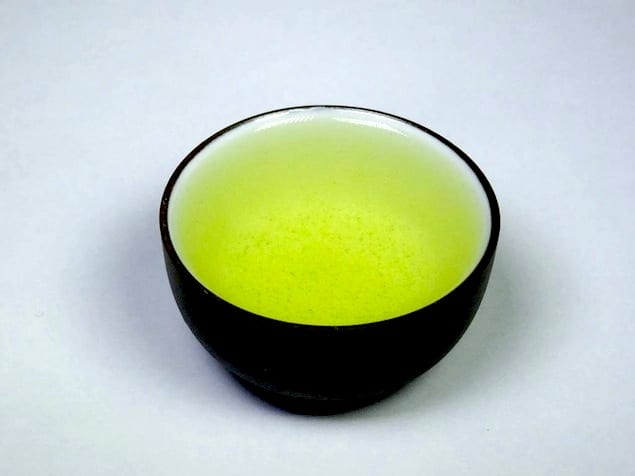 www.senchateacompany.com

Black Cod Ramen
Keep lunch light and stay away from heavy pork and meat based broths. Heavy lunches in the middle of this tasty cleanse will leave you wanting a mid-afternoon nap. However, this ramen is made with a vegetable and mushroom broth and can be topped with cabbage, cod, shaved carrots, leeks, and shiitakes. Try this recipe.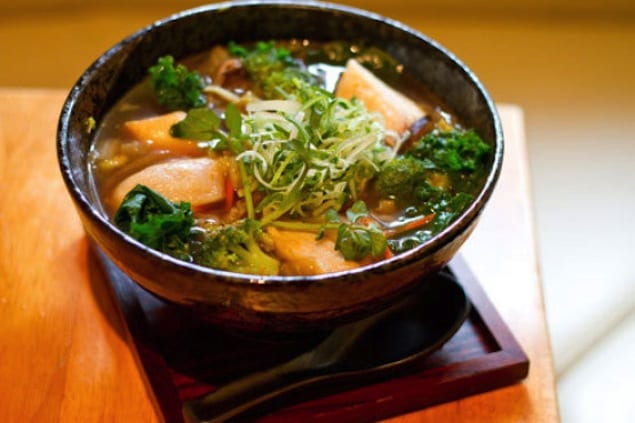 http://www.timeout.com
Edamame
Not only are they fun to pop in your mouth, but this green soy is delicious, too. Enjoy the simple snack alongside your ramen for a boost of afternoon protein, fiber, and iron. Try this recipe.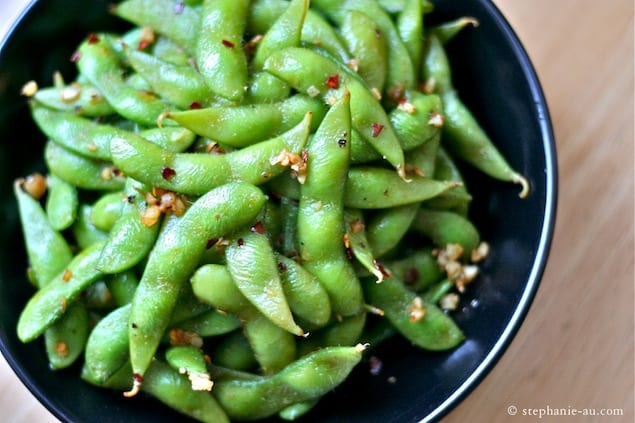 www.lifetasteslikefood.com

See Also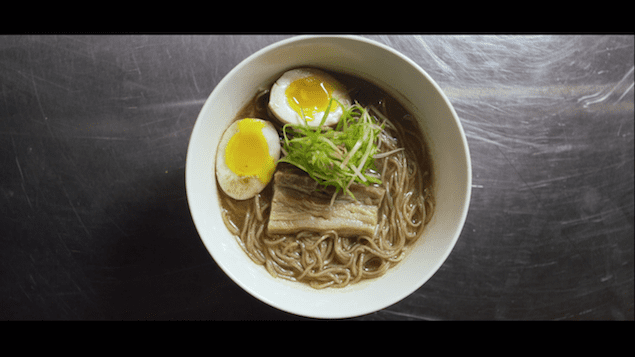 Tonkotsu Ramen
Conclude your long day with the filling, thick, creamy pork-based broth. Experience the cleansing dots of black garlic oil and slivered green onions, and then replenish with the hard boiled egg, and sliced pork belly. Try this recipe.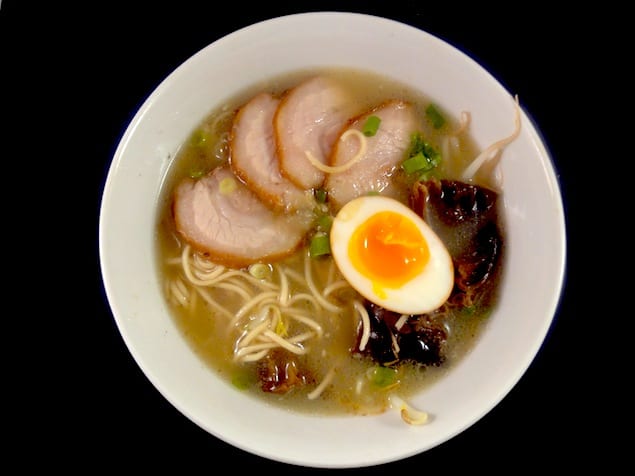 everydaynoodle.blogspot.com
Honjozo Sake
This heavy ramen is nicely paired with this acidic and alcoholic, but light sake to help cut through the richness. Choose a non-fruity honjozo to pair with the savory broth. A natural stress reducer, sake is abundant in amino acids and works to promote a healthy liver and blood flow throughout the body.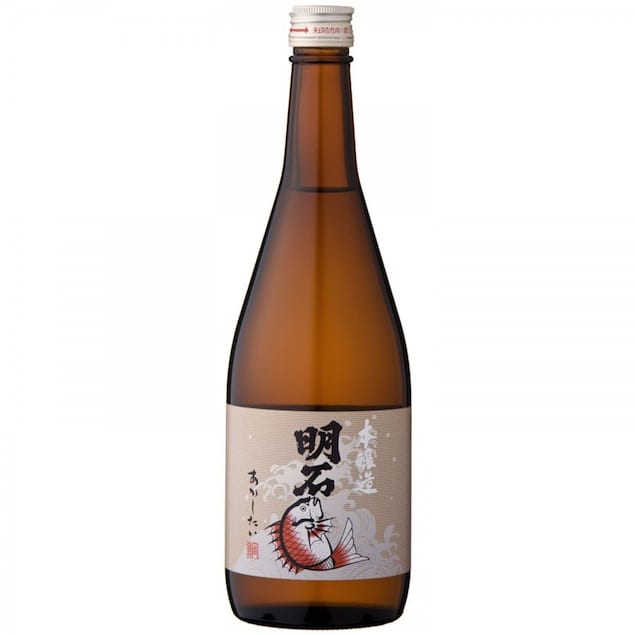 www.harveynichols.com
Repeat as often as needed to reconnect with your culinary-driven taste buds. Not only with this cleanse have you craving your next ramen fix, but it will open your eyes to the many varieties of the Japanese dish.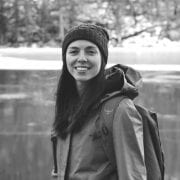 Annelise McAuliffe
Mandatory family outings to the Detroit farmers' market and nightly home-cooked meals cultivated Annelise's respect and curiosity for food. A graduate of The Culinary Institute of America, she spends her free time in New York City recipe testing, eating breakfast all day, and dreaming up international culinary adventures.