Quinoa, this ancient seed is rich in protein, fiber, Riboflavin (b 2), iron, magnesium, and it is gluten free.
By Sawsan Abu Farha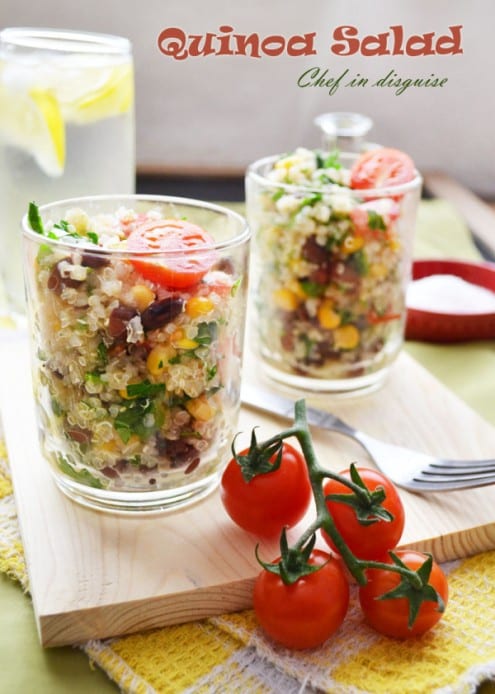 Quinoa Salad with Corn and Black Beans
Quinoa, this ancient seed is rich in protein, fiber, Riboflavin (b 2), iron, magnesium, and it is gluten free.
Ingredients
1 cup quinoa
2 cups water
1 cup black beans, drained and rinsed
1 cup corn
Cherry tomatoes cut in half
Juice of 1 lemon
2 teaspoons olive oil
Salt to taste
¼ cup fresh cilantro, chopped and packed
Instructions
Rinse the quinoa well.
Cook it according to package instructions: add 2 cups water to 1 cup washed quinoa, bring to a boil, and then simmer for about 18-20 minutes
In a large bowl, add beans, corn,tomatoes, cilantro,olive oil, lemon juice and salt. Stir together, then fold in quinoa.
Sawsan Abu Farha
Passionate food explorer Sawsan Abu Farha lives in Jordan and enjoys mixing east and west in her kitchen aiming to get the best of both worlds.Juggling work, motherhood, blogging and a passion for food and food photography, she shares her journey in her blog "Chef in disguise".