How to Quick-Pickle Cucumbers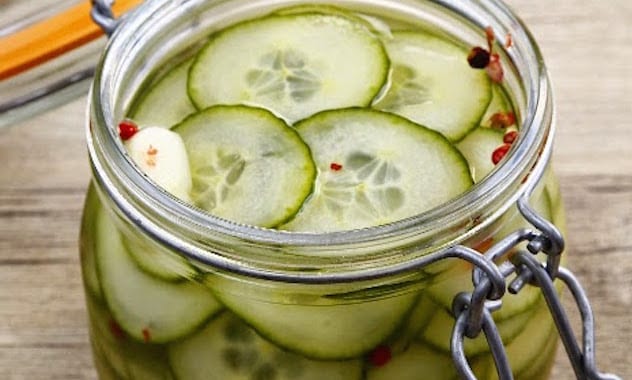 Similar to a gherkin, these easy pickles can be made in minutes and eaten in a day. Once you make the cucumbers, be sure to try radishes, asparagus, or even peas.
By Blandine Wilcox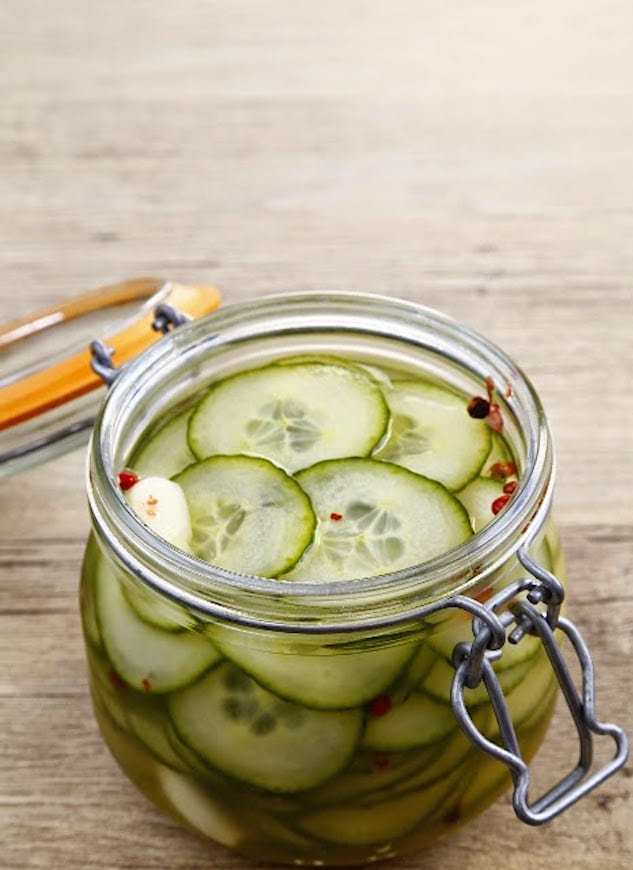 I've really liked having a jar of these pickled cucumber slices at the ready in the fridge. I have them as an accompaniment to a lunch bowl or salad, or my favourite option, on top of a fresh ewe cheese rye toast.
They seem to jazz up any food they are eaten with. Taste-wise, I would say that they are quite close to gherkins, but definitely with a different texture. What seduced me with making my own pickles like this is the easiness of the preserving process. They take a matter of minutes to prepare and will be ready to eat within a day. The good news is that if you're not such a big fan of cucumber, other vegetables work well too such as radishes, baby turnips, asparaguses or sweet peas, so take your pick and happy pickling!

How to Quick-Pickle Cucumbers
Similar to a gherkin, these easy pickles can be made in minutes and eaten the same day. Once you make the cucumbers, be sure to try radishes, asparagus, or even peas.
Recipe Type:
Side, Condiment
Ingredients
1 medium cucumber
3 garlic cloves, peeled
1tbsp pink peppercorns
200ml (6.75 fluid ounces) cider vinegar
2tsp salt
2tsp agave syrup
200ml (6.75 fluid ounces) water
Instructions
Slice the cucumber very finely.
Layer the cucumber slices in a medium preserving jar. Alternate the layers with whole garlic cloves and pink peppercorns.
In a small bowl, mix the cider vinegar with the salt and agave syrup, until the salt has dissolved. Pour over the cucumber slices. Top up the jar with water, all the way to the top.
Close the jar tightly and place in the fridge. They will be good to eat 24 hours later, and will keep up to three weeks.
Blandine Wilcox
Food Moods aims at sharing wholesome and seasonal recipes and promoting a healthy lifestyle. Find inspiration for nourishing and tasty meals. For daily updates, follow our Instagram page @food_moods