Repurpose leftover beer, even after it's gone flat, into a quick bread that comes together without needing any kneading.
By Alisha Lumea & Polly Legendre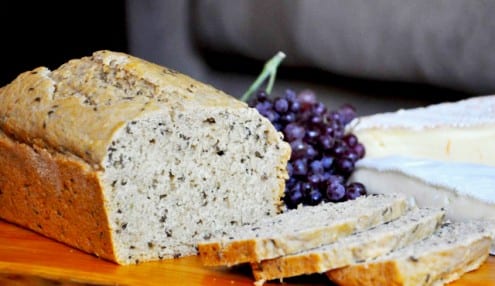 This recipe is for a quick bread, so no rising or kneading is required. And it's a great way to up-cycle leftover beer into breakfast. (It doesn't matter if the beer has gone flat.) The beer gives this a yeasted bread effect — but much faster.
Caraway can be a polarizing spice, so for those who don't like it there's no persuading them. Grown in Northern climates, it's an ingredient that both Scottish and Scandinavian cooks have used for years to spice up otherwise mild foods.
As for Sweet Whisky Butter, it's just butter, honey and whisky whipped into bliss. Use it with abandon.
Quick Beer Bread with Caraway Seeds and Sweet Whiskey Butter
Repurpose leftover beer, even after it's gone flat, into a quick bread that comes together without needing any kneading.
Author:
Alisha Lumea & Polly Legendre
Ingredients
Caraway Beer Bread
2 cups all purpose flour
1 cup oat bran flour*
1 tbsp baking powder
1 tsp salt
2 tbsp brown sugar
12 oz dark beer
¼ cup unsalted butter (half a stick), melted and cooled
2 tbsp caraway seeds
Sweet Whisky Butter
½ cup (1 stick) unsalted butter
1 tbsp honey
1 tsp whisky
*If you don't have oat flour, you can make your own by pulsing flat oats in a food processor until they reach a sand-like consistency.
Instructions
Bread
Preheat oven to 350 degrees.
Butter and flour a loaf pan.
Melt the butter and set aside to cool. Mix together flour, oat flour, baking powder, salt and caraway seeds. In another bowl, mix together the melted butter, brown sugar and beer. The butter may congeal and look strange, but it's fine. Add the dry ingredients to the wet ingredients in three additions, mixing gently to blend each time. Do not over mix.
Bake for an hour or until a tester inserted in the center of the loaf comes out clean. Let bread cool in the pan.
If you want something faster, bake the batter in greased muffin tins for approximately 20-30 minutes, depending on the size of the tins.
Bread is best eaten the day of or day after baking. Because it had less fat than most other quick breads, it doesn't keep fresh as long.
Butter
Let butter soften at room temperature. Beat honey and whisky into the butter until fully incorporated. If the butter is too soft, return it to the refrigerator to chill to good, spreadable consistency.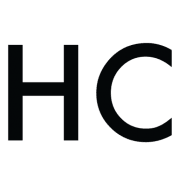 Alisha Lumea & Polly Legendre
The first American to graduate from the Ecole Supérieure de Cuisine Française, Polly cooked for nine years in some of the top Michelin-starred kitchens in Paris, and then as a private chef back in San Francisco. Alisha earned a Grand Diplôme in Pastry Arts from the French Culinary Institute and founded the artisanal chocolate company CocoaVino. Named a "Tastemaker" by Food & Wine Magazine, Alisha's work as a confectioner has been widely recognized in the media, including: Gourmet, New York Times, Wall Street Journal, Washington Post. They write on their blog Scotland Distilled: a culinary journey to the soul of whisky to explore the undiscovered bounty of the culinary landscape they've fallen in love with. When not in the kitchen, Polly and Alisha run the firm Polish to help food entrepreneurs around the world.