Baking doesn't always have to be difficult and time consuming. But it always has to be good.
Text And Photo By Tamara Novacoviç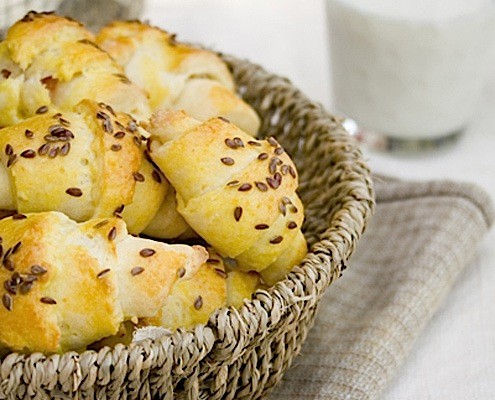 These buns are so easy and fast to make. The dough is made with cream cheese and baking powder (no waiting and rising needed) and it's delicious. I got this recipe from a friend;  from then on, I've been baking them continuously. They are perfect for parties or surprise guests. I recommend you double all ingredients and make more than suggested in this recipe, they are so good!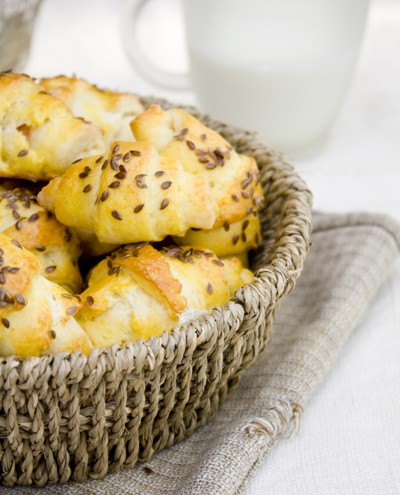 See Also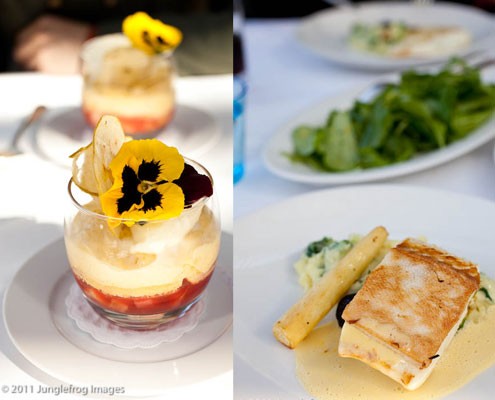 Quick and easy cheese buns
Quick and easy buns, yet soft and delicious? No problem! This recipe can be a real life saver!
Ingredients
For the dough
2.5 cups (250 g) all purpose flour
3 tsp baking powder
½ cup (125 g) cream cheese
3 tbsp (50 ml) milk
3 tbsp (50 ml) vegetable oil
1 tsp salt
1 egg white
Optional: for the filling
grated cheese, ham cut into small cubes, cottage cheese...
For the glaze
1 egg yolk
1 tbsp milk
sesame or flax seeds
Instructions
Sift flour and baking powder, add the rest of the ingredients, combine and knead until it forms into a smooth dough.
Preheat oven to 180°C (355°F)
Roll out dough on floured surface and cut into squares. Then cut each square crosswise, into a triangle. Fill it with cheese, or ham...or you don't have to fill it with anything, they're delicious anyway. Roll into little buns (like croissants). I cut one part of the dough and formed it into little shells (press edges with fork). Brush them with mixture of whisked egg yolk and milk, sprinkle with sesame and/or flax seeds.
Bake for 30-40 minutes.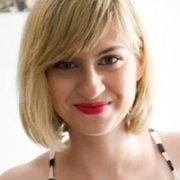 Tamara Novakoviç
Tamara Novakovic is a passionate self-taught cook, food blogger, freelance food writer and photographer behind bite-my-cake.blogspot.com. Her life journey has led her through Faculty of Humanities in Zagreb, Croatia to discovering passion for making cakes. She is currently a weekly food columnist for Croatian newspaper V magazine and food magazine Repete.