Prathima Rao serves potatoes and cauliflower cooked the Punjabi way.
By Prathima Rao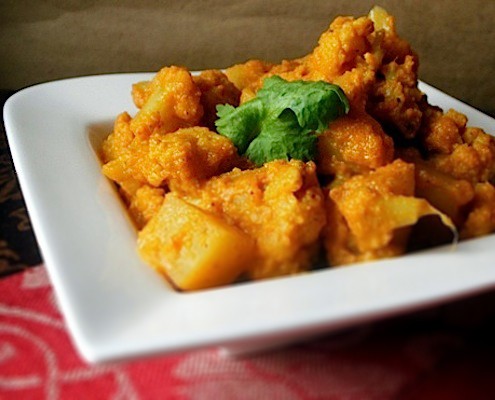 The State of Punjab in North West India comprise of lush green fields, diverse range of mouthwatering delicacies, robust people who are hard working and good eaters. Much can be said about the culture and cuisine of this Land of  Rivers.
Aloo Gobi is a Punjabi delicacy popular in all North Indian restaurants. This is a semi-dry dish made from potatoes (aloo in hindi) and cauliflower (gobi in hindi). Each household have developed their own versions of this dish, adding ingredients as per their taste and ingredients available. The basic ingredients however that you will find in most of the versions are onions, tomatoes, chillies, turmeric, ginger, garlic and coriander.
For an authentic, robust flavored Aloo Gobi, one must make a trip to a Punjabi dhaba that dot the highways all over India. Dhabas  are quaint, country style small mud structures with wooden planks or cots for a rustic style of seating and offers inexpensive food. They were mainly started to cater to famished highway truck drivers but soon gained popularity among others as well. The interiors and structures have become more modernized than earlier times but the tantalizing taste of a roti fresh from the tandoor or smoky tikkas remain the same!
Contrary to belief that all Punjabi dishes are heavily spiced, their every day meal is moderately spiced and consists of a simple dal (lentil curry), roti (indian flat bread), vegetable or meat side dish along with some fresh green chillies and raw onion! Yes, you read it right, they are known to munch on some fresh and spicy chillies along with their rotis!
See Also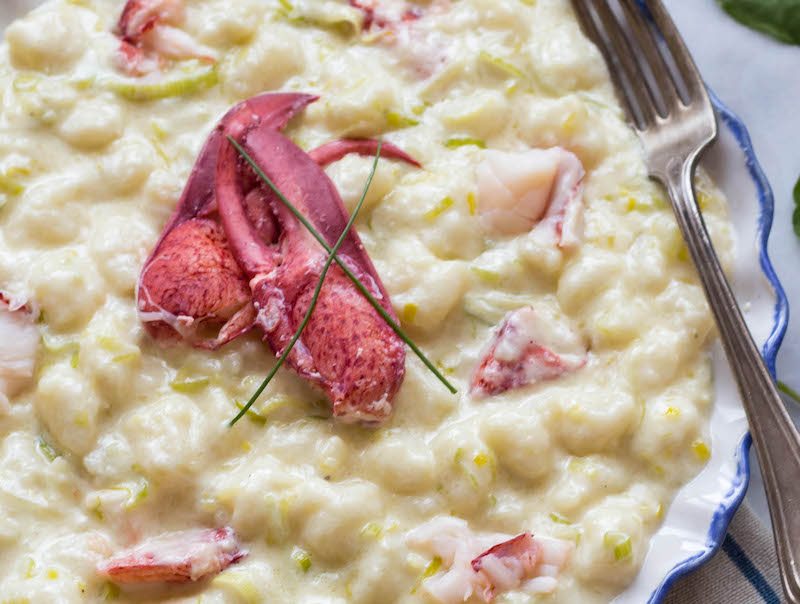 A typical Punjabi meal ends with a glass of lassi which is a spiced buttermilk or a sweeter version topped generously with fresh malai (homemade cream).
Now moving on to my mother`s way of making this dish which is no less in flavor and taste compared to the traditional. Here the vegetables are simmered in a mild tomato based gravy and finally topped with some fresh yogurt to add more depth to the curry. This curry pairs well with Indian breads like rotis, roomali roti, naan, chapathis or with rice even. Try it out for a hearty and satisfying meal with some Punjabi bhangra music playing in the background.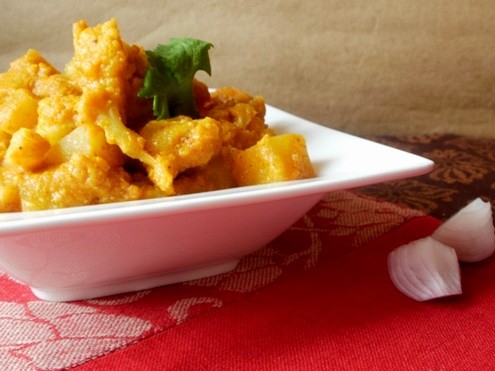 Punjabi Aloo Gobi - Potatoes and Cauliflower cooked Punjabi style
Ingredients
31/2 to 4 pounds (2 small heads) cauliflower
1 small to medium potato
5 tbsp vegetable oil or clarified butter
Salt to taste
1 cup (200 ml) beaten curd/ yogurt (not greek style or hung yogurt)
For the Masala Paste :
2 medium onions
2 medium red tomatoes, the cooking variety
1.5 tbsp whole coriander seeds
1 tsp whole cumin seeds
1 green chilli (or as per taste)
1 whole dry red chilli (or as per taste)
1 tbsp khus khus (poppy seeds)
1" piece ginger, peeled
1" piece cinnamon
¼ tsp turmeric powder
For Garnish :
Some fresh chopped cilantro
Instructions
Peel onions and cut into big chunks. Wash the tomatoes, cut into half, discard the seeds and cut the tomatoes into big chunks. Grind together all the ingredients for the paste adding water as required to make a smooth and not watery paste.
Wash the cauliflower well and cut into medium size florets. Wash and peel potatoes. Cut them into medium chunks. Keep the potato chunks immersed in cold water to prevent them from browning.
In a heavy bottomed pan heat oil or ghee. As it starts to heat up add the ground paste and fry well over low flame for 5 to 8 minutes or till a bit thick. The masala will splatter as you cook so you may cover the pan with a lid. Do keep stirring in between. When you see the slight sheen of the oil on top and the paste has thickened you know its done.
Splash the mixer jar in which you ground the masala with some water and swirl once to get all the remaining masala in the jar and add to the pan.
Add the potatoes and cover and cook for about 5 minutes.
Now add the cauliflower, enough water to cook both the vegetables and cover and cook over low-medium flame till the vegetables are tender. Add salt in between.
When almost done, may be 5 minutes short of being cooked, beat the curd/ yogurt and add to the pan. Cover and simmer covered for 5 more minutes. Taste and adjust salt. If you want it more spicy, add some red chilli powder.
Remover from heat and serve hot with Indian breads like parathas, rotis, naan.
Notes
1. You could also make the same with a combination of cauliflower, potatoes and some green peas. Vary the combination of these vegetables to get a different flavored curry each time. 2. After cutting the potatoes, immerse them in a bowl of cold water to prevent them from browning. 3. You may increase the quantity of both chillies as per the level of spiciness preferred. 4. Here you need yogurt/ curd that is not too thick but not watery either. As the density varies,add curd as per taste. 5. For a vegan option, you could skip adding the yogurt. In that case add not more than a tsp of garam masala towards the end. Also squeeze in about a teaspoon of lime juice in the end for a hint of tangy flavor. The taste would differ of course but will be equally delicious.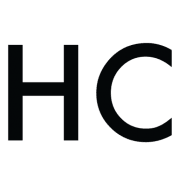 Prathima Rao
Born and brought up in South India amongst hard core food enthusiasts. Cooking and food has always been a part of Prathima's growing years with every family gathering accompanied by a scrumptious and elaborate meal. Now, traditional vegetarian food of her community has paved way to contemporary and quicker dishes.