The combination of the savory, spice filled waffles with the tart apple cider syrup and sweet, golden raisins is the perfect start to a Fall day.
By Danielle Marullo

Print
Pumpkin Multigrain Waffles with Apple Cider Syrup
The combination of the savory, spice filled waffles with the tart apple cider syrup and sweet, golden raisins is the perfect start to a Fall day.
Author:

Danielle Marullo

Prep Time:

15 mins

Cook Time:

15 mins

Total Time:

30 mins

Yield:

4

1

x
Category:

Breafast
2 Cups

Multigrain Pancake & Baking Mix (I use Trader Joes)

¼ Cup

Dark Brown Sugar

1 Cup

Pumpkin Puree

1/4 Teaspoon

Salt

¼ Teaspoon

Ground Ginger

¼ Teaspoon

Ground Nutmeg

½ Teaspoon

Ground Cinnamon

¼ Teaspoon

Baking Powder

¼ Teaspoon

Baking Soda

3

Eggs

4 Tablespoons

of Unsalted Butter (melted)

½ Teaspoon

Vanilla

1 2/3 Cups

Milk (I used 1%)
Slivered Almonds (lightly toasted)- Garnish (Walnuts are also great with this dish)
Powdered Sugar- Garnish
Apple Cider Syrup
1 ½ Cups

Apple Cider
Dash of Cinnamon and Nutmeg

1 Tablespoon

Honey

2 Tablespoons

Real Maple Syrup

½ Cup

Golden Raisins

1 ½ Tablespoons

Butter
Instructions
In a large bowl, stir together the Multigrain Baking Mix, Brown Sugar, Salt, Ginger, Nutmeg, Cinnamon, Baking Powder and Baking Soda. Set aside.
Separate 2 of the eggs, and beat the eggs whites with the whisk attachment of a stand mixer or with a hand mixer until the whites form stiff peaks. You want the whites to be stiff and foamy and full of air. Set the beaten egg whites aside.
Using a whisk or a stand mixture, blend the remaining egg (do not separate from the whites this time) in with the dry ingredients along with the vanilla, Pumpkin, Milk and melted Butter.
Using a rubber spatula fold the stiff beaten egg whites into the waffle batter. You want to fold it in so that the air from the egg whites stays in the batter. This will help you to have nice, light and airy waffles.
Heat Your waffle iron on high. When your waffle iron is heated, spray it with nonstick cooking spray and pour about 1- 1 ½ Cups of Batter into the center of the iron. Close the lids and cook them for about 5-6 minutes or until golden brown and crisp. While you are making the waffles prepare the syrup! Keep the waffles in the oven on a very low heat to keep them warm if necessary.
Pour the apple cider, 1 ½ tablespoons of butter and raisins in a small saucepan or nonstick skillet.
Cook on medium heat stirring occasionally until a lot of the liquid evaporates leaving you with a syrup-like consistency.
Stir in the maple syrup, honey and spices.
If the syrup is too tart for your liking, add more honey or a little brown sugar.
When the syrup is at your desired consistency, remove from the stove. Be careful not to reduce it down too much because it can get too dark in color and start to burn. If it thickens too much add a little more apple cider.
Dust some powdered sugar on top of the waffles, drizzle on the syrup and raisins and then finish it off with some toasted slivered almonds or walnuts.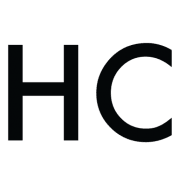 Danielle Marullo
Danielle Marullo is a graduate of Penn State University's School of Hospitality Management and is currently a Food and Beverage Manager in New York's famous Waldorf Astoria Hotel. In the past, Danielle has assisted Chef Bobby Flay at the Food Network Food and Wine Festival in New York and, most recently, appeared on Anderson Cooper Live! where she was the winner the "Chopped Challenge" moderated by Food Network's Ted Allen, based on the popular "Chopped!" television show. 'Got Room for More' is not only a statement, it's a driving force. It spans beyond hunger and appetite, it feeds our yearning for more knowledge about food. Using the hashtag #GotRoomForMore will build and foster a community of other foodies just like us.