Pumpkin, Chilli and Coconut Soup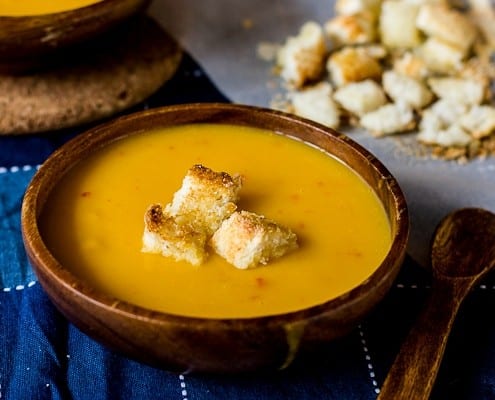 A velvety smooth pumpkin soup velvety with an added hint of Asian-inspired flavours.
By Martyna Candrick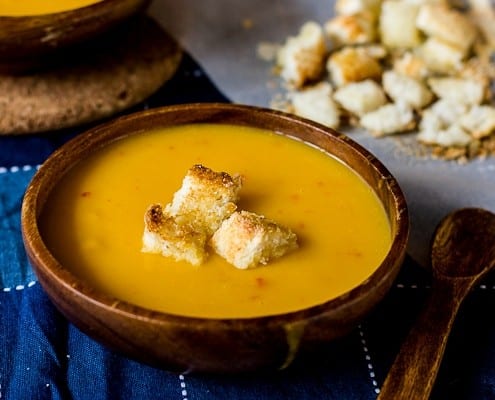 This vegan recipe has a simple twist on the traditional pumpkin soup and is one of my favourites and one of the easiest soups to make. It's just so warm and comforting.
The chilli adds a little warmth without being too spicy, while the coconut cream adds a wonderful fragrance to the mix. It still produces a creamy, velvety texture but with an added hint of Asian-inspired flavours and an immunity-booster kick.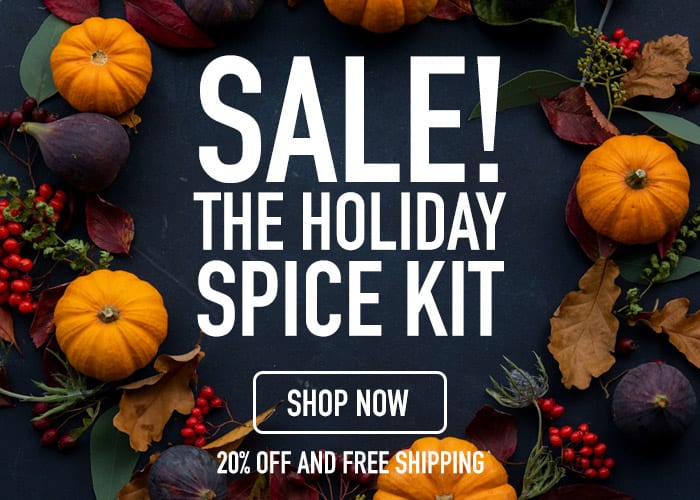 It freezes well, so it's a perfect meal to keep on hand for work lunches or last-minute warming dinners.

Pumpkin, Chilli and Coconut Soup
If you like extra heat, leave the seeds in your chillies. Serve with a side of crispy garlic croutons.
Recipe Type:
Soup, Main, Dinner
Ingredients
For the Pumpkin Soup:
• 1.2 kg (2.6 lbs) pumpkin
• 1 carrot
• 4 cups of vegetable stock // or chicken stock
• 1 red long chilli, seeds removed
• 1 tsp powdered ginger
• 1 (165ml) can of coconut cream
• 1 tbsp vegetable oil
For the Side of Garlic Croutons:
•2 slices day old white sourdough
•1 clove of garlic
•1 tbsp butter
Instructions
To make the Pumpkin Soup:
Peel carrot and pumpkin. Cut into medium 2in chunks.
Heat 1 tbsp oil in a large stock pot over medium high heat. Add pumpkin and carrot and cook, stirring, for 3 minutes or until lightly browned.
Add 4 cups of stock, along with ginger and chopped chilli and allow to simmer for 20 minutes or until vegetables are soft.
Take the soup off the heat and blend, using a stick blender.
Mix in coconut cream and heat until the soup comes back up to the boil. Turn off heat and set aside until serving.
To make Garlic Croutons:
Cut garlic clove in half and rub on both sides of the bread slices to flavour. Be generous. Chop bread into small 2cm cubes.
Heat butter in a small frypan until bubbly. Add bread squares and cook, stirring, until lightly browned and crisp on all sides.
To serve:
Divide soup between bowls and serve croutons on the side. You can drizzle extra coconut cream over the top if you like.
Sprinkle a handful of croutons into the soup at a time – they will remain crispy in every bite.
Martyna Angell
Martyna is a Polish-born Australian recipe developer and food blogger. Her creativity and passion for good food shines through in many of the delicious and easy to prepare meals which she cooks, styles and photographs for her blog, Wholesome Cook. Fresh cream-filled eclairs are her only weakness.