Prosciutto di Parma and Spinach Mini Frittatas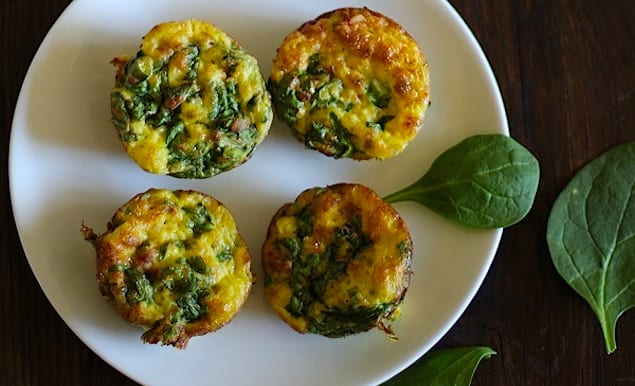 SPONSORED POST – BROUGHT TO YOU BY PROSCIUTTO DI PARMA
For an easy but delicious and romantic appetizer, try serving your loved one these Prosciutto di Parma and Spinach Mini Frittatas? Prosciutto di Parma is a wonderful way to make a dish tastier, prettier and much more elegant.
By Julia Mueller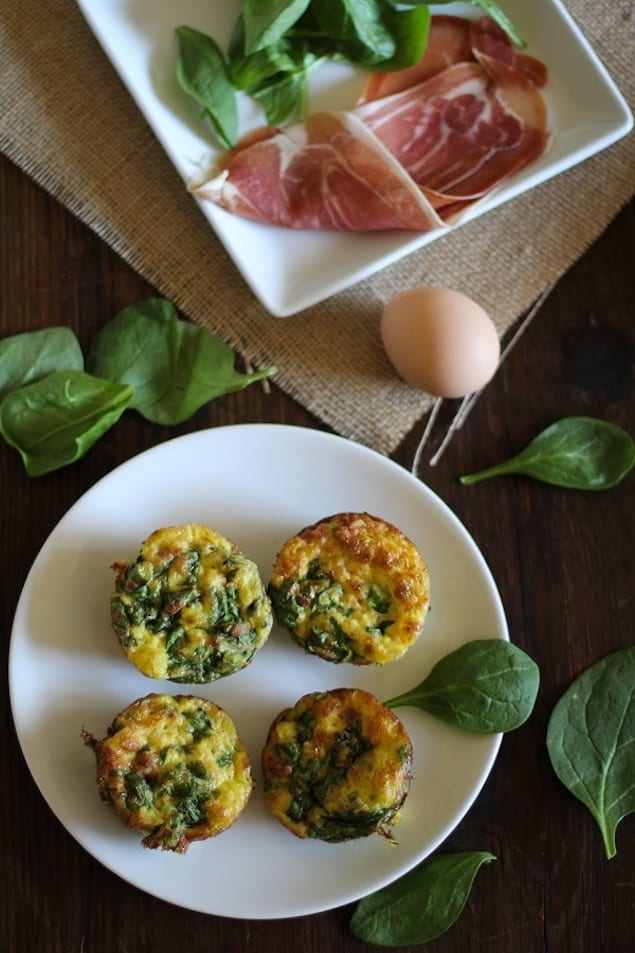 Prosciutto di Parma and Spinach Mini Frittatas
For an easy but delicious and romantic appetizer, try serving your loved one these Prosciutto di Parma and Spinach Mini Frittatas?
Ingredients
6 eggs, lightly beaten
1 cup half and half
1 cup gruyere or cheddar cheese, shredded
2 stalks green onion, chopped
2 cups spinach, finely chopped
1 cup parma ham, chopped*
Instructions
Preheat the oven to 375 degrees F. and lightly oil a 12-hole muffin pan.
In a mixing bowl, lightly whisk together the eggs and half and half.
Add the remaining ingredients and mix to combine.
Using a measuring cup, fill the muffin holes about half-way to ¾ of the way up.
Bake in the oven for 27 to 30 minutes or until mini fritattas are firm and cooked through.
Allow mini frittatas to cool at least 15 minutes before running a knife around the edges to pop them out of the muffin tray.
Notes
*I used the chunked parma ham, not the thinly-sliced kind
Julia Mueller
As a fitness and nutrition enthusiast, Julia writes a food blog called The Roasted Root, where she share recipes that are mostly vegetable and meat based along with stories of her travels and day-to-day activities. Julia loves enjoying fresh home cooked meals with her friends and family, and the process of developing recipes, photographing, and sharing them.