A delicious appetizer with mashed potatoes and turkey accompanied by a sweet and hot cranberry ginger chutney.
By Nik Sharma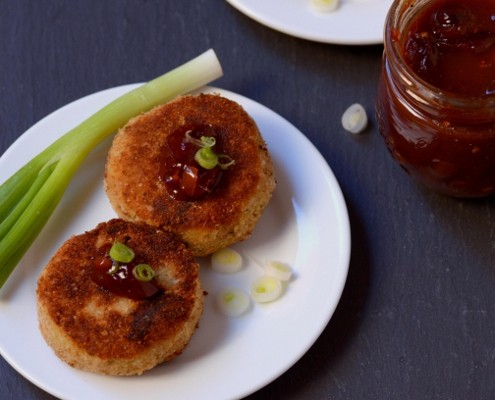 When I was asked to bring an appetizer to a friend's house for Thanksgiving this year, I could not figure out what to do, till I decided to take the a couple of the key components of the Thanksgiving meal together and make one deliciously fun appetizer. Based on an Indian Goan-Portuguese snack, these pan fried and lightly breaded mashed potatoes stuffed with a hint of Indian spiced ground turkey accompanied by a sweet and hot cranberry Ginger Chutney make for the perfect appetizer or side to any dinner table. The cranberry chutney by itself  also makes a perfect dipping sauce for any appetizer or breads and will become a mainstay in your family's kitchen.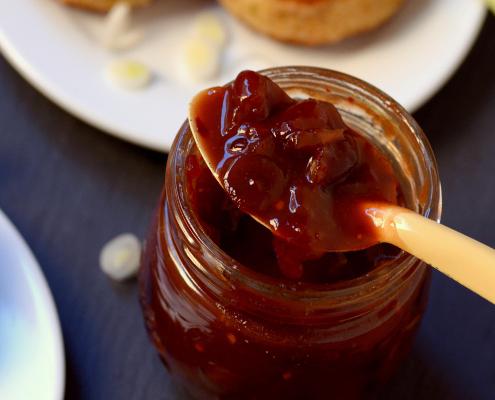 See Also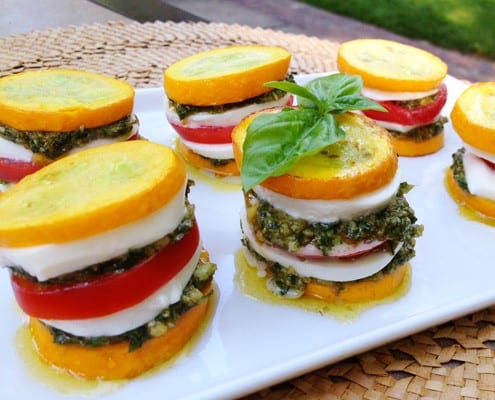 Potato Pockets with Sweet and Hot Cranberry Ginger Chutney
A delicious appetizer with mashed potatoes and turkey accompanied by a sweet and hot cranberry ginger chutney to surprise your guests at Thanksgiving
Recipe Type:
Appetizer, Side
Ingredients
1lb ground turkey
1lb red potatoes, peeled and cubed (and rinsed in cold water till no more starch grains are visible)
1 cup (118.3g) chopped red onion
1 tbsp chopped fresh ginger
1 clove fresh garlic minced
4 tbsp chopped fresh mint leaves
1 cup (250ml) white wine
¾ cup (187.5) apple cider vinegar
½ tsp freshly ground cinnamon
½ tsp garam masala
salt and pepper to taste
2 beaten eggs
2 cups (236.6g) dried bread crumbs
vegetable oil for frying
2 tbsp (30ml) olive oil
Sweet and Hot Cranberry Ginger Chutney
1 cup dried (118.3g) or (2 cups fresh) cranberries
4 tsp brown sugar
¼ cup (29.5g) crystallized ginger
¼ cup (62.5ml) fresh orange juice
½ tsp zest of fresh orange
1 tsp dried ginger root powder
¼ cup (62.5ml) red wine (Cabernet franc)
½ tsp ground dried Kashmiri chili flakes
Instructions
To a stockpot add the potatoes and fill with water till almost an inch above the potatoes. Add ½ teaspoon of salt and let them boil. Remove from the stove when the potatoes are tender and cooked.
Mash the potato cubes to get a smooth paste. Season with salt and pepper. The potatoes should have the consistency of mashed potatoes but should not be runny or wet.
In a large pan, heat the olive oil and saute the onion, garlic and ginger till the onions become translucent. Add the ground turkey and brown a little. Add the wine and vinegar and cook for about 30 minutes till all the liquid evaporates.
Season with salt and pepper. Add the fresh mint leaves and combine.
Set up a work station with the beaten eggs in one bowl and the bread crumbs in another. With your hands take about 1-2 tablespoons of the potatoes and form a little cup in the palm of your hand. Add 1 teaspoon of the ground turkey meat in the center and then using your palms and fingers mold the potato around the meat to encase the ground meat. Seal the top of the cup with additional mashed potatoes. Form into a 1 -11/2 inch diameter disc with a thickness of about ¾ of an inch. Make sure that no cracks are present in the potato case and if you see any, seal them with additional mashed potato mix.
Heat the vegetable oil in a shallow pan for frying.
Dip the potato pocket into the beaten eggs and coat on each side.
Toss the egg covered potato pocket in the bread crumbs till completely covered, tap the excess bread crumbs off and fry till golden brown on each side. Drain the excess oil out on a paper towel.
Serve warm or hot with the sweet and hot cranberry ginger chutney.
Sweet and Hot Cranberry Ginger Chutney
In a thick bottom saucepan, add all the ingredients and cook on a low flame for about 45 minutes. The volume should reduce to less than half of the original.
Taste and adjust for sweetness and heat by adding either extra brown sugar, orange juice or chili powder. The sauce will thicken.
Allow to cool and store in an airtight container or jar (or even can for long term storage). Once opened it will stay good for about a month in the refrigerator. This can be served warm, chilled or at room temperature.
Nutrition Information
Serve Size:
2 potato cakes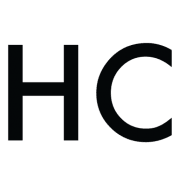 Nik Sharma
Nik Sharma is the cook, author and photographer behind "A Brown Table" and currently resides in Washington D.C. He is a self-taught cook that is constantly trying to infuse "exotic" spices and ingredients by learning different cooking techniques in day-to-day meals with the motto of keeping all cooking methods fun, simple and useful.