Video Recipe – Potato Latkes and Apple Sauce from Chef Peter Barley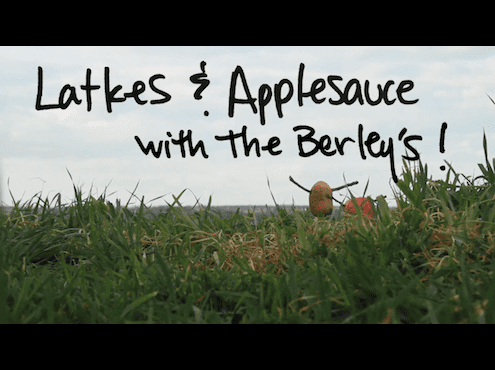 New York Chef Peter Barley and his daughter Emma Jean cooks potato latkes and apple sauce in Peter's teaching kitchen in Long Island.
By Alana Lowe and Paul Helzer
Are you ready to witness a top notch Chanukah recipe passed from one generation to the next? That's how Cooking by Heart rolls. It was a special treat to shoot with NY chef, teacher and cookbook author Peter Berley and his daughter Emma Jean at Peter's teaching kitchen on the North Fork of Long Island. For those of you who are not familiar with latkes, you don't know what you are missing! They are also known as potato pancakes, they taste incredible with applesauce, but it is also very common for folks to eat them with sour cream or even a bit of both. You can serve them on their own for a snack or as a side dish with dinner. They are delicious.
Like Emma Jean and Peter himself, I grew up glopping lots of applesauce onto my latkes so I am excited to have learned how to make applesauce from scratch! Latkes are a fried food but Peter has found a way of keeping them from being heavy. His latkes are light, fluffy and crunchy all at once. I've seen other recipes that call for 1/2 inch of oil or more but I think Peter's shallow fry, or pan fry, is the way to go. There are many latke recipes out there, but this one may take the cake. I had the pleasure of sampling the goods and they were the best. I could have eaten ten.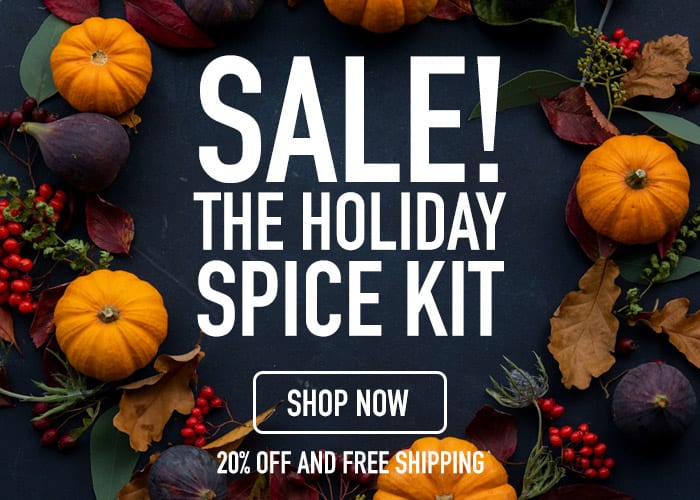 You can make the applesauce and latkes simulaneously. Get your apples cooking first, then you'll have plenty of time to prep your latkes. Before you begin frying latkes, mill your apples so your latkes can be served up hot and fresh as possible. Peter also suggests turnip latkes or adding a bit of grated carrot, or chopped scallion or chives to the mix.
Potato Latkes and Apple Sauce
Potato latkes are a Jewish food, also known as potato pancakes. This piece also includes an incredibly simple and tasty applesauce recipe. Enjoy them together.
Author:
Peter Berley via Alana Lowe & Paul Helzer
Recipe Type:
Appetiser, Side, Snack
Ingredients
Applesauce (makes about 2 quarts):
5 pounds red apples (cortlands are best but can also use
McCoons, Empires, Galas or others)
Latkes (makes 10-12):
2 pounds russet potatoes, peeled and coarsely grated
1 cup onion, coarsely grated
2 eggs, lightly beaten
1 teaspoon salt
fresh ground black pepper
1 cup ( or more ) vegetable oil or shmaltz
Instructions
Applesauce:
Wash the apples. Halve core and slice into 2 inch chunks (do not peel)
Place the apples in a heavy pot and bring to a simmer over high heat, give them a few stirs to prevent scorching.
Lower the heat and cover the pot. Cook gently until they turn soft and juicy, about 30-40 minutes.
Puree the apples in a hand cranked food mill.
Serve alone, atop latkes or any way you like!
Latkes:
Fill a large bowl with cold water.
As you grate the potatoes and onions transfer them to the water (this prevents them from turning brown).
Drain the potatoes & onion mixture and place in a large to a clean towel. Ring out as much water as you can. You can also do this by hand in batches.
Transfer the potato-onion mixture to a large bowl and stir in the beaten egg, salt and pepper to taste.
Heat a large skillet with 4 tablespoons of oil until hot but not smoking.
Fill a ½ cup measuring cup with potato mixture and press out excess liquid back into the bowl.
Add the mixture to the pan and flatten into a 3 inch round with a spatula.
Fry 3-4 pancakes at a time or whatever amount will fit comfortably in the pan without overcrowding it.
Cook until golden brown on each side. Drain the pancakes on brown paper. Season with a little salt.
Serve immediately or drain on a wire rack and keep warm in a 300 degree oven.
Notes
Applesauce If an apple (or pear) is on it's way out, getting soft or over ripe, it's a good time to sauce it. When making applesauce, use a heavy pot – in a thin one, apples will burn before they sauce. In addition to the pink color the skins provide, Peter keeps the skin on his apples for the pectin, which is just under the skin of apples. Pectin has a thickening effect on the sauce. You can add cinnamon once the apples are cooked, but that doesn't go so well with latkes. Your applesauce will keep for 1-2 weeks in the fridge without any preserving method. Latkes For this recipe, do not use extra virgin olive oil. Extra light pure olive oil, safflower or canola oil are best. Once pan is hot, keep flame low. You can make the grated potato mixture a day ahead. Keep it in the fridge with plastic directly on the grated mixture so no air gets to it. If preparing latkes for a crowd, you can keep them in warm oven around 200. If you are vegan, can use flour instead of egg to help bind the latkes.
Alana Lowe and Paul Helzer
Alana Lowe and Paul Helzer own a boutique production company and do all sorts of visual story telling for a living and since they love food, cooking and moving images, shooting food just made sense. In their blog, Cooking by Heart, they document family recipes. They are currently pumped for their new series UNFARMED, in which they'll explore wild, foraged, and otherwise under appreciated uses of various resources - like unexpected sources for natural dyes, wild medicinal plants and herbs, and even dinner.