Pork Adobado Tacos with Pineapple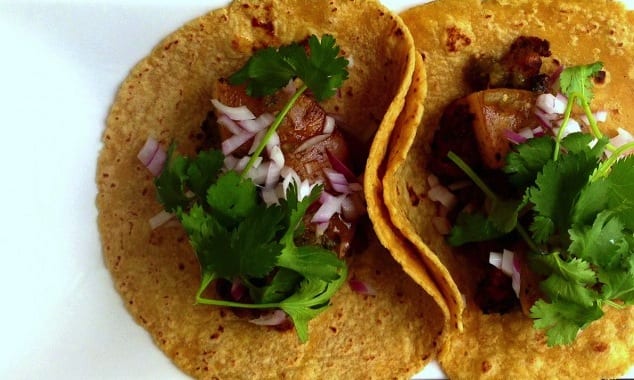 The pork is slathered in an addictive marinade that includes chipotle peppers in adobo sauce, vinegar, oregano and many other spices. When you're eating it, it's like you drift off into a spicy, sweet, smoky and tangy coma…blanketed by a soft corn tortilla.
By Tian Lee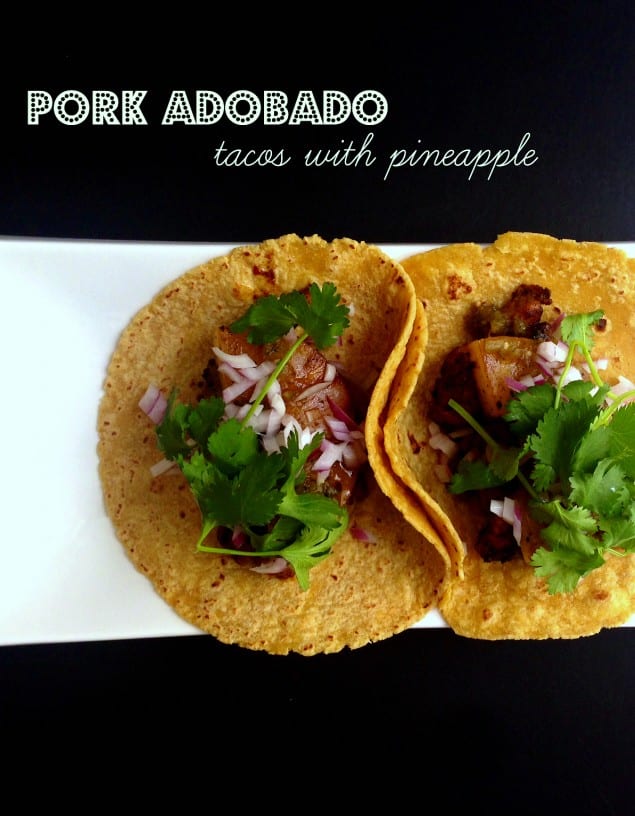 I had a delicious pork adobado taco with pineapple at a Seattle taqueria called Tacos Chukis that inspired this next recipe. This one is an absolute winner and features a crack-like marinade that includes chipotle peppers in adobo sauce, vinegar, oregano and many other spices. When you're eating it, it's like you drift off into a spicy, sweet, smoky and tangy coma…blanketed by a soft corn tortilla. This is not an overstatement.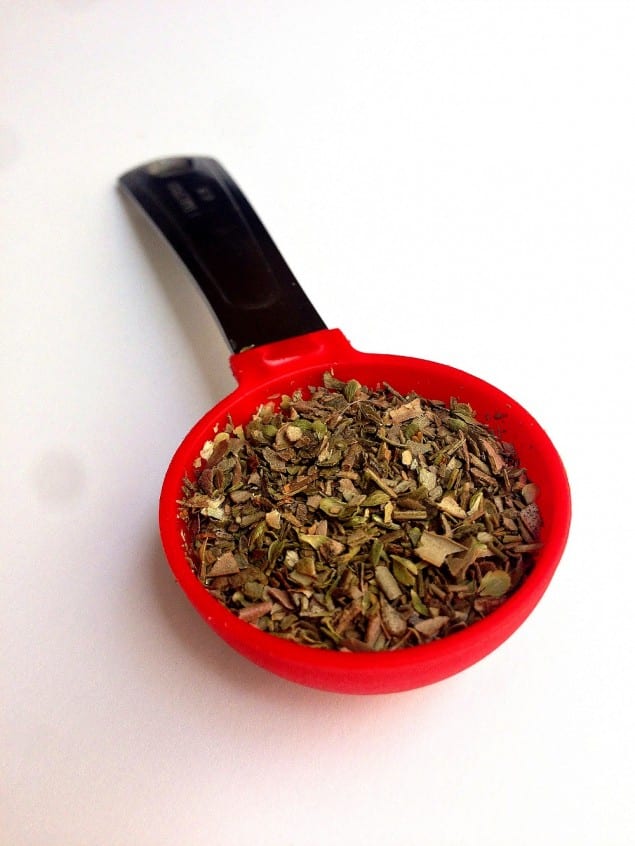 "Adobado" translated in Spanish means "marinated" and it is generally pork marinated in a "red" chilli sauce with vinegar and oregano, but it can refer to different types of meat and to marinades closer to Al pastor. I think what truly makes this marinade though is the chipotle in adobo sauce – yum, yum!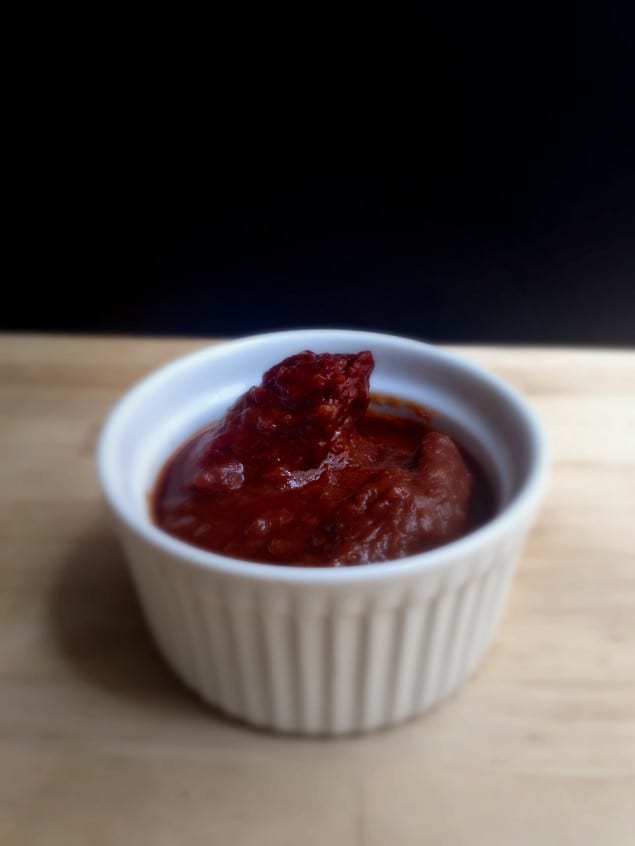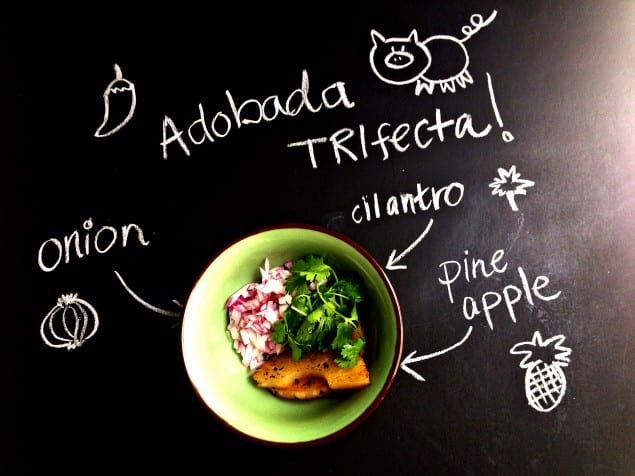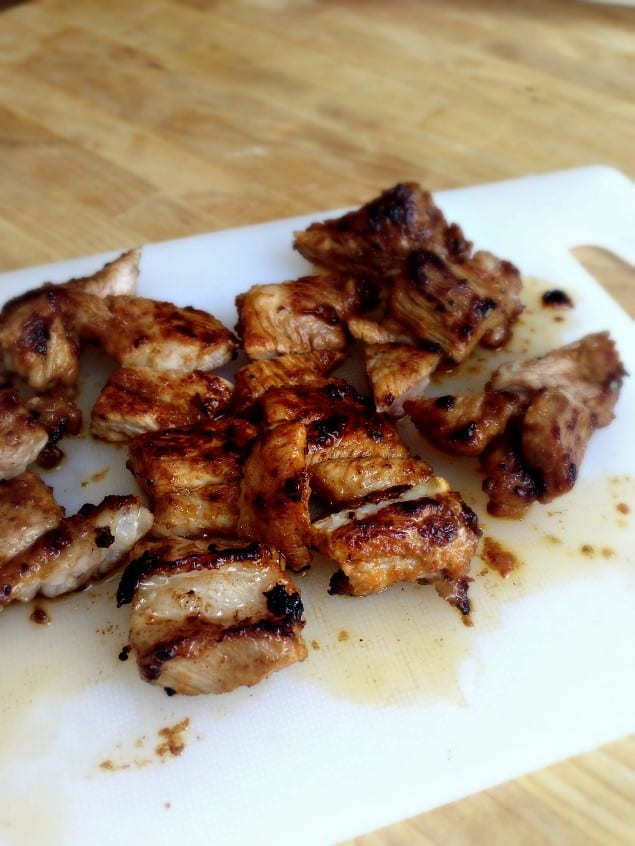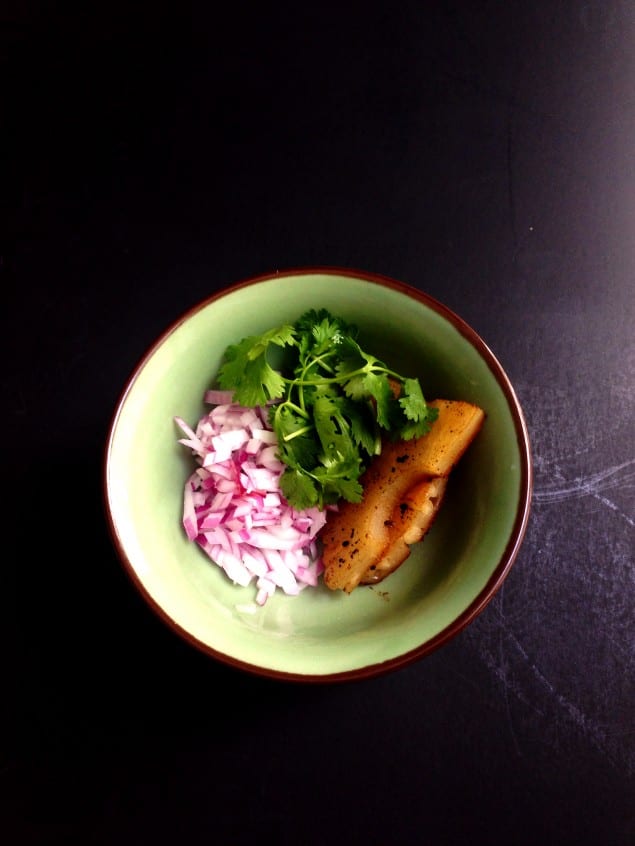 Pork Adobado Tacos w/Pineapple
Smoky, sweet and spicy marinated pork topped with sauteed pineapple makes a mouthwatering pork adobado taco.
Ingredients
1 pound pork butt
3 tablespoons canned chipotles, chopped with the adobo sauce
1 heaping tablespoon of red chili flakes
½ onion, roughly chopped
3 garlic cloves, roughly chopped
2 tablespoons red wine vinegar
1 tablespoon dried oregano
1 teaspoon ground cumin
Dash cinnamon
1 tablespoons sugar
1 ½ cups chicken broth
2 teaspoons olive oil
1 teaspoon salt
6 corn tortillas
TOPPINGS:
Cilantro
Diced onion
Salsa verde (green salsa)
Sautéed pineapple (I used a can of pineapple rings and sliced it in half sections)
Instructions
Mix all the marinade ingredients (everything on the list minus the pork and the topping ingredients) in a blender. Blend until its bright red and smooth. You can give it a taste and adjust as you please for spice and taste.
Marinade the sliced pork overnight (or at least 24 hours).
When ready to eat. Take out the meat, saute in a pan for a few minutes until the meat is caramelized. Take meat out of the pan and chop it up into bite-sized pieces.
NOW THIS PART IS IMPORTANT. DO NOT SKIP as this brings you to taco nirvana. Take the bits, throw it BACK into the pan and carmelize further, put 1-2 tablespoons of leftover adobado marinade. Give it a toss and make sure it's all sauced up.
Saute pineapple sections in the same pan after you remove the meat.
Take the meat. Microwave/warm your corn tortillas. Top meat with what I call the "adobado trifecta": diced onions, cilantro & pineapple. I also add on a little salsa verde.
ENJOY.
Tian Lee
I'm author of The Juicy Peach Diaries. I believe that being healthy can taste delicious and be awesome. I am not strictly gluten-free, diary-free, or meat-free. I believe we can get all of the nutrients we need from a variety of foods, and that life is all about joy & balance. When I'm not blogging, you'll likely find me on a kayak, in new countries & tasting foods I've never had, or hand-picking fruit on a farm.