Popped Sorghum Mix with Chili-Lime Seasoning and Pecans
Similar in appearance to popcorn, the secret to popped sorghum is working in small batches. Don't forget to top with delicious seasonings, too.
By Tessa Fisher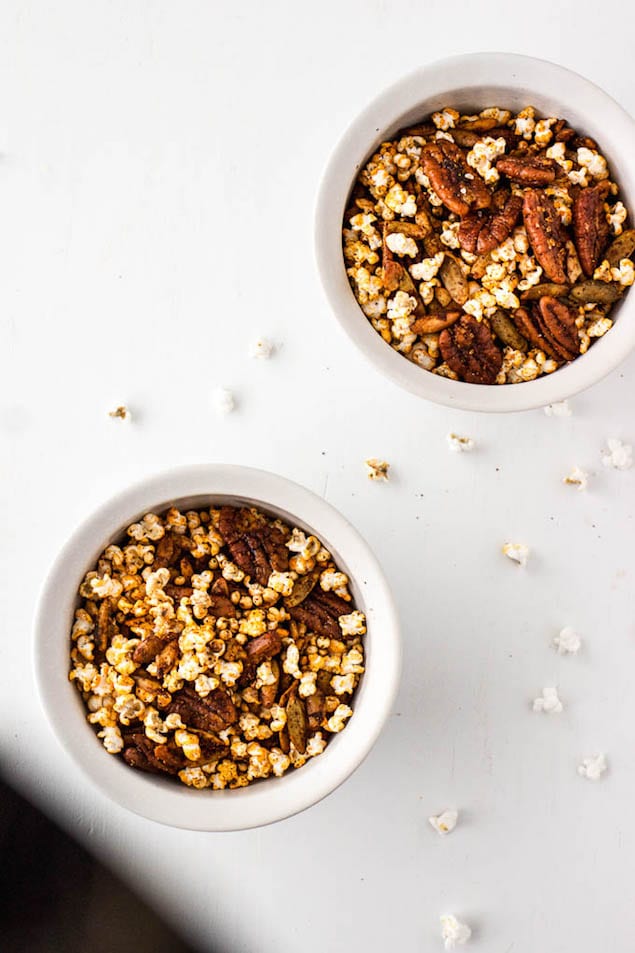 I first fell in love with popped sorghum a few months ago when I added it to granola. It's mini popcorn appearance has a cute factor I can't really get over and it has a whole grain goodness that is just as satisfying as popcorn.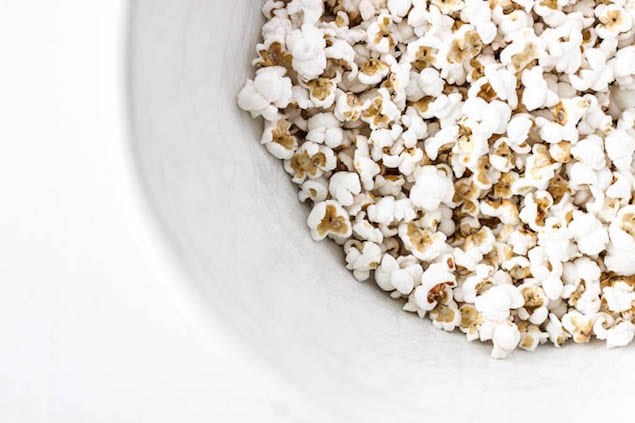 See Also

Using what I had in the pantry, I spiced things up a bit and added pepitas and pecans for a little boost of protein and extra nutrients. While you can pop sorghum on the stove, I highly recommend using a paper bag and popping the grains in the microwave. When popping sorghum, only about 60-70% of the grains will pop, and to get the most "pop" I've found it best to use no more than an 1/8 cup of grains at a time in the microwave. While this may seem complicated for a simple snack, you can have it all to yourself in about 10 minutes.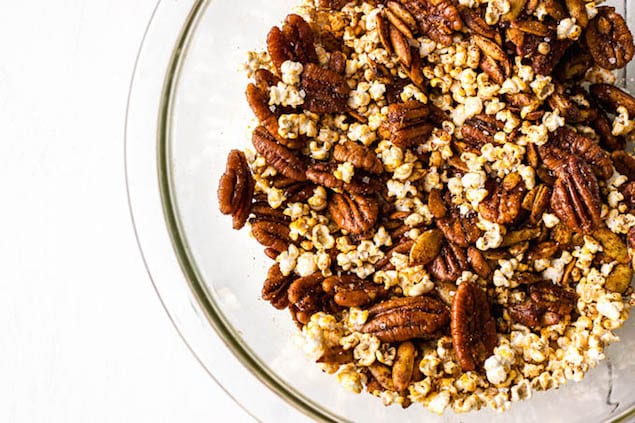 Popped Sorghum Mix with Chili-Lime Seasoning and Pecans
Similar in appearance to popcorn, the secret to popped sorghum is working in small batches. Don't forget to top with delicious seasonings, too.
Ingredients
½ cup uncooked sorghum grain*
2 teaspoons coconut oil
½ cup raw unsalted pepitas
1 cup unsalted pecans
¼ teaspoon chili powder
½ teaspoon ground cumin
½ teaspoon sea salt
1 teaspoon coconut sugar
2-3 teaspoons fresh lime juice
Instructions
Place ? cup of the sorghum grain into a paper bag, folding down top. Microwave for 2 to 3 minutes. transfer popped sorghum and remaining uncooked grains into a medium bowl. Repeat 3 more times for an ? cup at a time. This will ensure you get a higher number of grains to pop.
In a smaill bowl, combine, chili powder, cumin, salt, and coconut sugar.
In a medium saucepan, place coconut oil. Bring to medium heat, and once oil is melted, add pepitas and pecans and toast for 2 to 3 minutes, stirring occasionally. Remove from heat and add the lime juice and half of the spice mixture. Stir to coat.
Pour pepita-pecan mixture into the bowl of popped sorghum. Add remaining spices. Stir to evenly combine and coat. Sprinkle with additional salt as desired.
Notes
*I've used Just Poppin brand and Bob's Red Mill with good results. Both can be found on Amazon.
Tessa Fisher
Tessa F., baking enthusiast and school counselor, adopted a gluten-free diet to eliminate severe migraines. Tessa's success has inspired her to share her love of gluten-free baking using natural, seasonal, whole ingredients. Find more of her recipes on the blog Salted Plains.