Tired of potatoes, rice and pasta as the traditional sources of carbs? Try polenta – simple, versatile and delicious.
By Brady Evans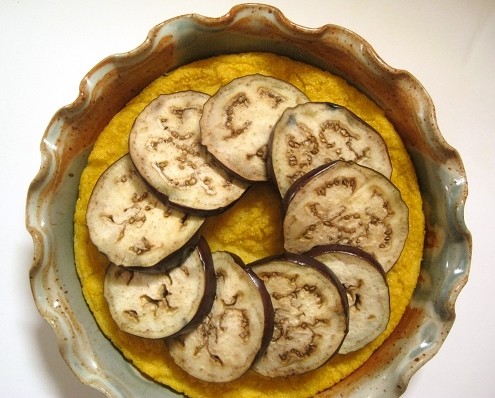 Sometimes I get carb fatigue.  Dinner plans revolve around the "veggie, carb, protein" skeleton.  Veggies and protein?  Yeah, there's variety to go around.  Carbohydrate options seem to fall into two categories: rice or pasta.
Boring.
Of course, you could do bread, but that's a lot to handle after a day of work.
This polenta crust, though, is a wonderfully interesting stand-in!  You can top it however you like (maybe even pretend it is pizza!).  It is bland enough to work with many cuisines but not so bland that you don't want to eat it.
Polenta Crust (found in Mollie Katzen's Get Cooking)
1.5 cups (350 mL) ground cornmeal
1.5 cups (350 mL) cold water
2 cups (475 mL) boiling water
1 tsp salt
1. Combine cold water with all of the ground cornmeal.
2. Bring 2 cups of water to a boil.
3. Add the cold water and cornmeal mixture to the boiling water, whisking continiously.
4. Add salt and cook 10 minutes until mixture is very thick.  Let cool slightly.
5. Preheat your oven to 350F/175C.
6. Prepare your baking dish by spraying with olive oil and pouring cornmeal batter into the pan.  Bake for 40 minutes, uncovered.  Remove from oven and top as desired, returning dish to oven if necessitated by your recipe.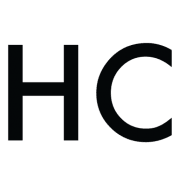 Brady Evans
Brady Evans is a cook who specializes in stretching cooking boundaries towards a more healthy lifestyle. She loves making recipes with unexpected ingredients and share her passion for cooking through her very successful and mostly-vegetarian blog, Branny Boils Over.