Learn how to make the perfect plum jam.
By Trisha Jones
My grandparents have been telling me that they have some plums for me to make into jam since last week. As a bit of a jam amateur, I hadn't even heard of plum jam, but apparently it's pretty awesome. My step grandad was golfing when he found thousands of unpicked plums lying under their tree on the course. Being the resourceful person he is, he picked almost 7 lbs worth – to the point that his golf trolley couldn't stand up properly anymore under the weight.
It was a bit of a family event – my dad and I sat together and cut all the piths out of the plums. Then it really is the simplest method. I just added a tiny bit of water – not much at all and some sugar – put it on the stove and left it to cook at a medium heat. My grandma, who is a jam expert, explained that as plums have lots of pectin naturally, you don't need to add any more for them to set nicely.
I think I get it from my mum, but I love a bit of burn on my toast… crunchier!
See Also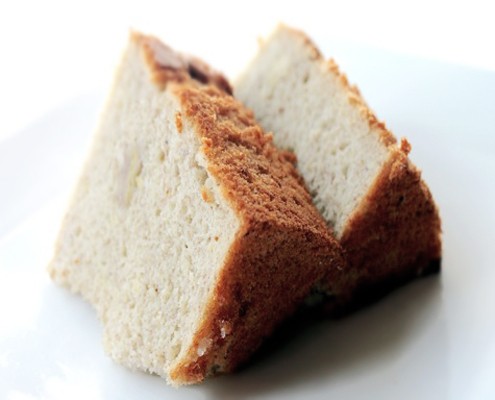 Enjoy
Trisha x
Print
Plum Jam
1

lb fresh plums

200g

caster sugar (I like my jam tangy, but if you don't add more sugar!)
enough water to cover the bottom of the pan – NOT ALOT
Instructions
Put all the ingredients in a pot and cook on a medium heat – add more water if it begins to stick/burn.
Place in jars and eat on toast, in cakes or with yogurt! NOMNOMNOM
Trisha Jones
I am originally from England but I am now living and baking like a maniac in Berlin. Noone would deny that I have a relentless sweettooth, but you will see the odd savory dish on my blog - Sugar Thumb - normally when I am going through a "I should cut down on sugar" phase!