Priscilla Willis travels to Eureka Springs, Arkansas – and finds a gem of a fudge factory that has been around for five generations.
By Priscilla Willis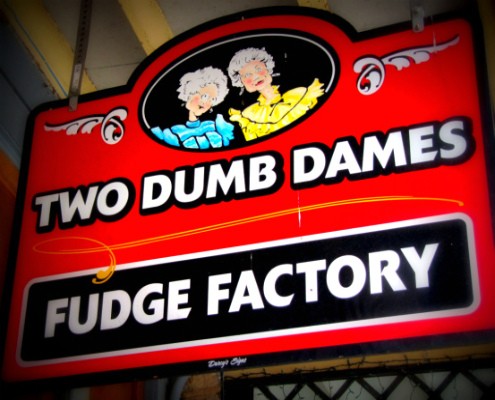 Traveling to Arkansas may not seem as fascinating a destination as Amsterdam or Brussels (past articles) but no matter where my travels take me state-side, I'm inspired by the stories of  family-run restaurants and enterprises that speak to the tenacity of the American spirit. That can-do spirit has always been a source of immense American pride and recently it seems to have taken a beating and even declared all but dead by many. But it lives on!
A prime example is Two Dumb Dames in Eureka Springs, Arkansas. The hard work of the original dumb dame, and now her daughters granddaughters, and great-granddaughters, has supported each generation of their family and satisfied towns folk and tourists alike with fudge for the sweet tooth of their souls.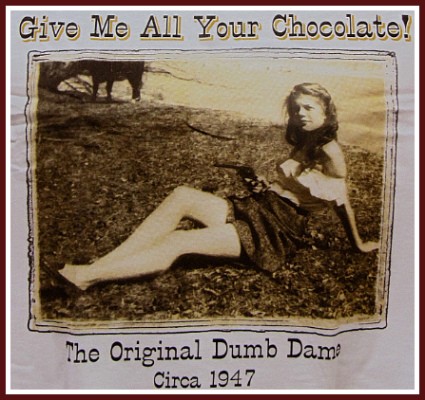 Don't mess with Hallie – the original Dumb Dame
Not many things last five generations in today's world, but Two Dumb Dames can not only boast that their family fudge recipes, handed down through the decades, have provided the livelihood for five generations of the Chambers/ Sullivan/Walker family, but also satisfied the sweet cravings of thousands of visitors to the picturesque town of Eureka Springs, AR. The original dumb dame's husband had to eat his words (and probably a lot of fudge) when he declared her idea "the dumbest thing I've ever heard of"!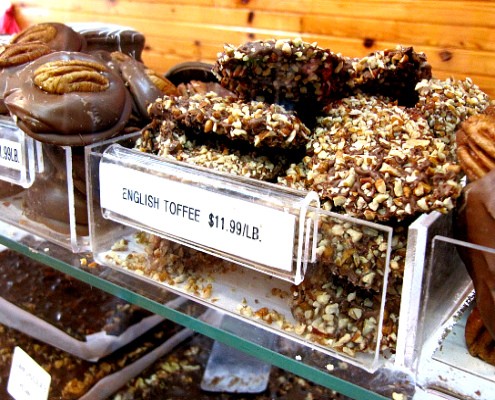 English Toffee – my all-time  favorite!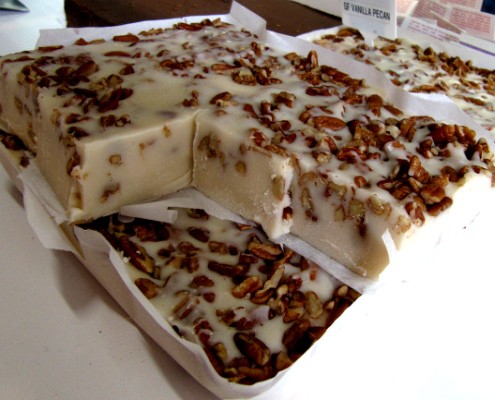 It's not always about chocolate! Vanilla Pecan Fudge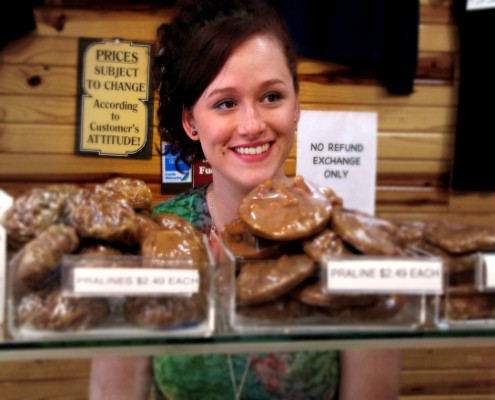 Friendly faces like Ashley's – 5th generation Dumb Dame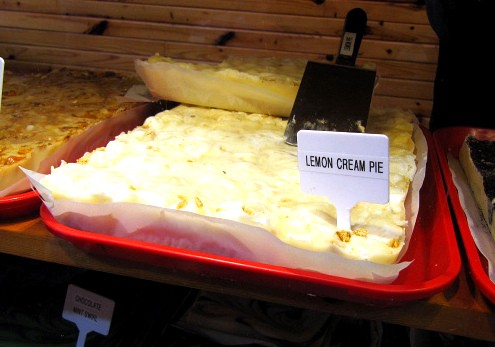 Lemon Cream Pie for citrus lovers!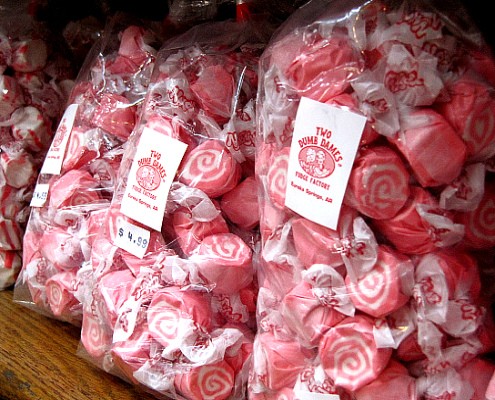 Or maybe you're craving some old fashioned taffy?
Eureka Springs is located in northwest Arkansas where the natural beauty and abundant wildlife of the Ozarks region is surely one of the U.S.'s best kept secrets and we aim to keep it that way.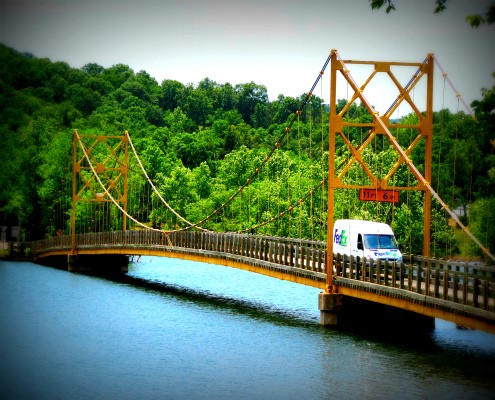 But, if you find yourself in unique and historical Eureka Springs, AR be sure to stop in and satisfy your sweet tooth at Two Dumb Dames on Main St. in the heart of downtown near the Courthouse.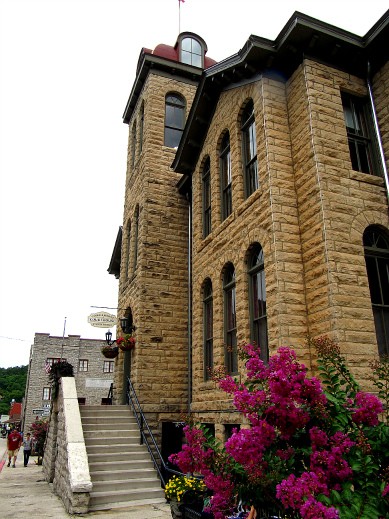 Judging from the stream of  license plates, most visitors to the area hail from surrounding states of Texas, Oklahoma, Missouri, and Kansas or within a day or two drive from the Natural State.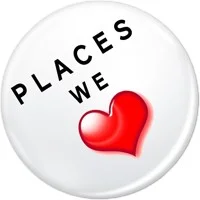 Fear not, even though Eureka Springs feels like stepping back in time, the technology era has touched it. So  if your providence is not within the wide expanse of middle America and flying into Branson, Missouri or Bentonville, Arkansas isn't in your near future, you can get a taste of Two Dumb Dames' delectable treats by ordering online at twodumbdames.com – they have something for everyone, including sucrose-free fudge for folks with sugar intolerance or diabetes. All the fudge and candy are homemade in small batches. Their ambrosia-like divinity is the real thing and I know for a fact that Lana gets up every morning at 4 a.m. to make it!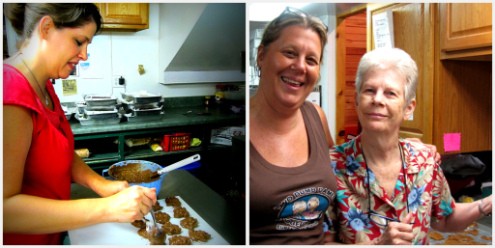 Dumb Dames: Amanda – 4th generation, Lana – 3rd generation, Jonell – 2nd generation
Priscilla Willis
Intrepid food writer, drinker, and culinary traveler, Priscilla is the publisher of the popular Orange County, CA food and cooking blog She's Cookin' which features deliciously healthy, low sodium recipes, Southern California restaurants and foodie events, cocktails, spirits, and culinary travel.