If you're in need for a great cup of coffee, a great place to relax and do whatever, or a good glass of wine and a bite to eat, take refuge in Octane.
By Katherine Ingui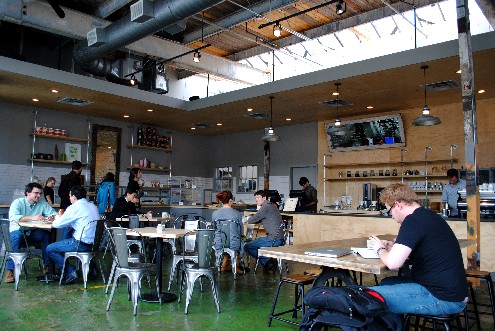 It's getting colder and there's only one thing I crave when the cold sets in: hot coffee, hot lattes, hot cider, and hot toddys. No, but really, I love warming my hands by holding a warm mug full of something delicious. Luckily, I had an excuse to run through Atlanta the other day and I decided I needed a big cup of coffee, and where better else to run to than to Octane? Their new set up is delicately placed in the Jane Building off Memorial Drive with its back to Grant Park neighborhoods. It's a great scene, buzzing with potential, and I'm so happy to see Octane right in the middle.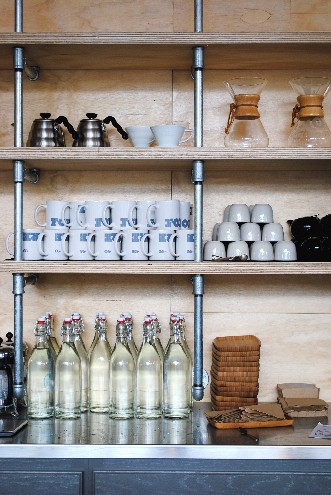 So why Octane? Well personally, I have a close friend whose coffee knowledge is out of this world and happens to work there. Dave Delchamps is more than your typical latte-making barista-he's full of passion and personality, and he loves coffee. I don't think I've ever had to ask twice about his recommendations; he's always got a great (and accurate) description about the coffee he's preparing. He and the other baristas at Octane are fantastic and always so kind-another reason to go to Octane.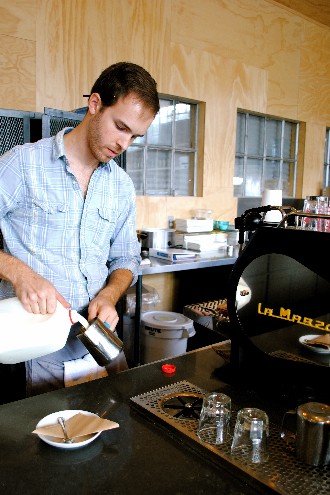 Octane has so much to offer in its new location: a wall of windows, an outdoor patio, an industrial-meets-modern aesthetic approach to its space, which is pretty grandiose in size in my opinion-not your typical coffee shop, among other things. Bon Appetit just highlighted Octane in its review of the Top  10 Boutique Coffee Shops in America. How exciting.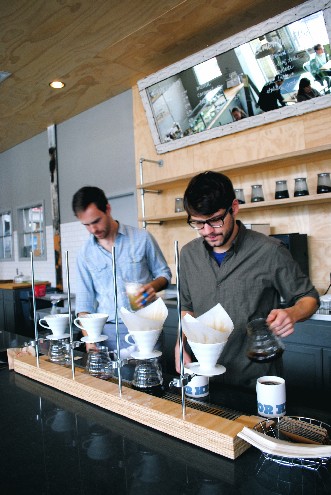 They have a bar and offer dinner at night. Again, not your typical coffee shop. You can order that pour over and add a shot of something fun and get your experience started right. If that's your thing, of course. If not, indulge in the aromas of coffee, baked goods, and rich foods. You can find something just right for your craving.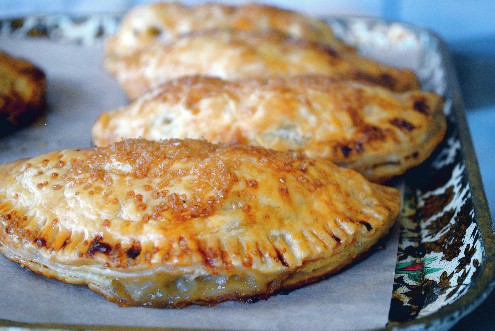 And what's brings out the best in coffee? Paired desserts, of course. Just take a look at a few of the choices that The Little Tart Bakeshop has to offer. That's all I did on my visit… admire the desserts as I filled up on Octane's savory mix of rosemary, spices, and nuts that was graciously sent my way as I took a minute to sit and hang out for a while. I am officially addicted to them, by the way. But I'm willing to fill up on those flaky turnovers any day.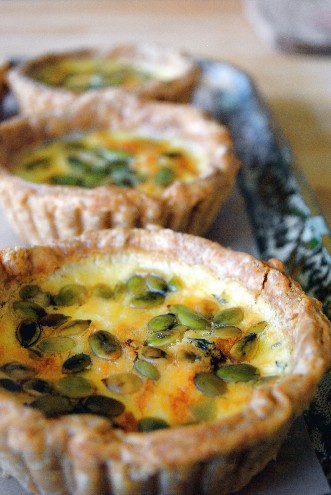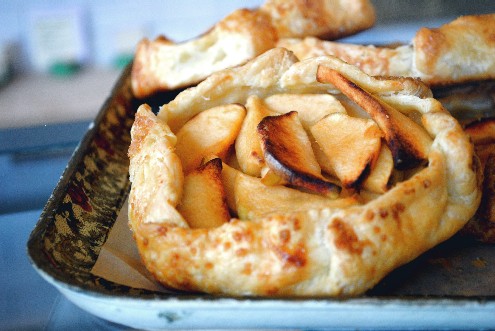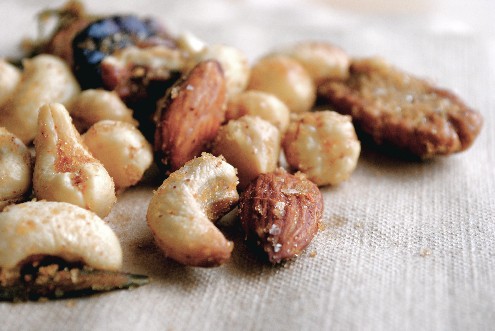 I must say, I am pretty excited about this new little spot that will house my coffee-loving soul for the next few months. If you're in need for a great cup of coffee, a great place to relax and do whatever, or a good glass of wine and a bite to eat, take refuge in Octane. They'll send you home happy and satisfied.
Visit Octane at two locations:

Octane Coffee Bar and Lounge 
1009-B Marietta St
Atlanta, GA 30318
Octane Grant Park
with The Little Tart Bakeshop
437 Memorial Drive Suite A5
Atlanta, GA 30312
Katherine Ingui
Katherine Ingui is a photographer, an art educator, and a lover of healthy and adventurous food, in her home or on the road. A devout supporter of creativity in the everyday, she appreciates the glorification of what we all essentially crave: food.