The hugely popular Ippudo noodle shop in New York City is a fast paced Japanese culinary experience.
By Carly DeFilippo – Photo By Lauren DeFilippo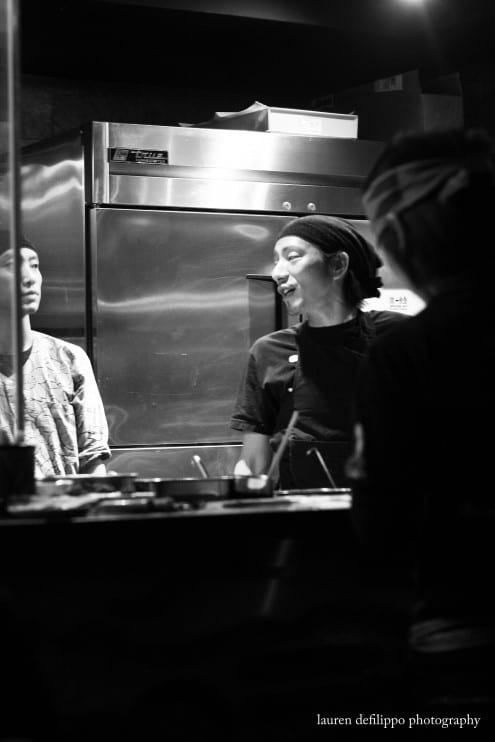 I never imagined that  – of all the amazing restaurants in New York – the table I would wait for the longest would be at a "noodle shop".  Yet here I was, on an unseasonably warm Friday evening, waiting for 3+ hours (among college students, stylistas and even parents with toddlers in tow) for a legendary bowl from Ippudo.
In attendance were my noodle-obsessed sister and her ravenous ("you said it would only be two hours") best friend.  But we all easily forgot the unfathomable wait when presented (our host literally announced us, screaming in Japanese) into the boisterous, fast-paced experience that is Ippudo.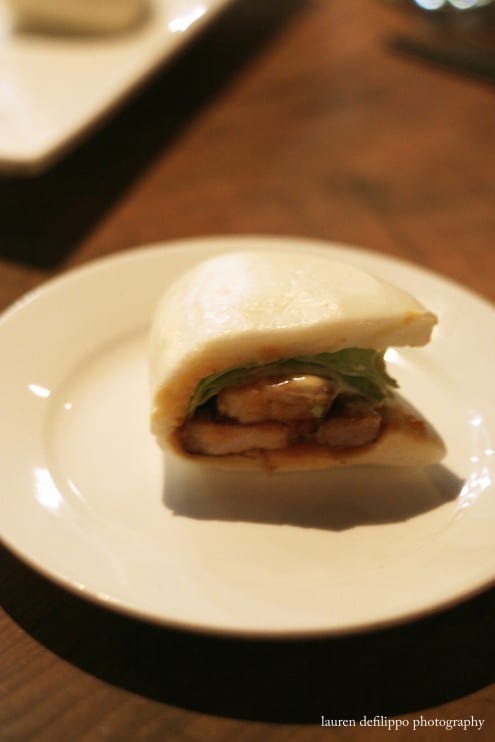 Getting your bearings (and concentrating on the menu) is initially a struggle in this over-stimulating dining environment.  But I'll give you a hint : start with the pork buns, which are an absolute must for anyone but the strictest of vegetarians.
When it comes to the main event – ramen – there are two standout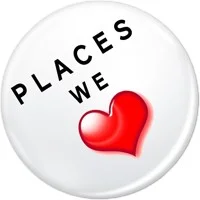 winners in the pack: the shiromaru hakata classic and akamaru modern.  Both bowls feature a remarkably nutty and robust broth, more flavorful than any noodle soup I've ever tasted.  On top of this already mouth-watering base, the akamaru adds Ippudo's "Umami Dama" miso paste, which – even for those unenthused by fermented flavors – provides an unusual and absolutely intoxicating savory punch.  I prefer to add karashi takana (mustard greens) to the shiromaru, and fans of pork belly will find the kakuni pairs nicely with either bowl – but both soups have enough zing to stand alone.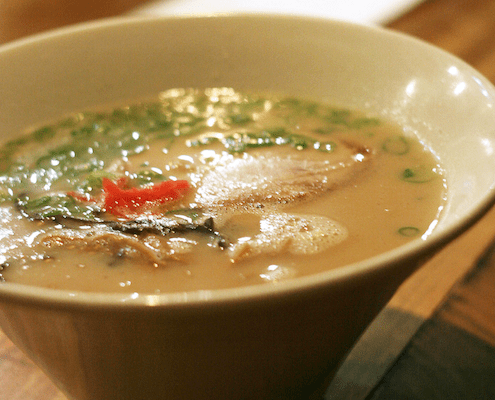 Of course, one cannot talk ramen without discussing noodles.  The noodles at Ippudo are certainly excellent, but not the best I've ever had.  In fact, I would bet that the restaurant's regulars would support me in stating this is a broth-based love story, not a tale of noodle heaven.  That said, the broth is literally so good that even the worst ramen noodles could not keep me from returning.
See Also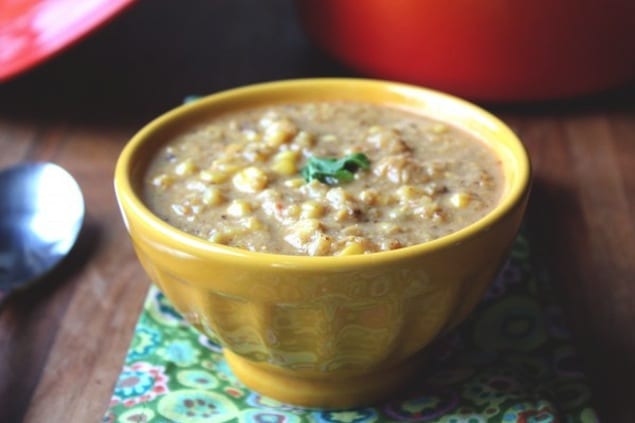 But don't let that pseudo-noodle downer (I still said they are "excellent"!) deter you from passing through Ippudo's "pearly gates".  The lengthy wait is worth it – for both the food and the overall dining experience.  Best of all, those lucky enough to grab a table by the open kitchen can survey the ramen masters while enjoying the fruits of their labor.
Ippudo
65 Fourth Avenue (Between 9th and 10th Street)
New York, NY 10003
Phone: 212-388-0088
Restaurant does not take reservations
Carly DeFilippo
Carly is a Contributing Writer at Honest Cooking. Though the first line of her college application essay was "I love tunafish," it wasn't until she pursued graduate studies in Paris that she ever considered a future in food. Based in Manhattan, Carly is a freelance writer and the co-founder of Cognoscenti Creative, a boutique branding agency dedicated to establishing artisans as influencers.