Brooklyn's ChipShop garnered food-nerd fame in the heyday of food/travel shows, who touted one of its very special qualities: they will fry anything you ask them to.
By Rebecca Orchant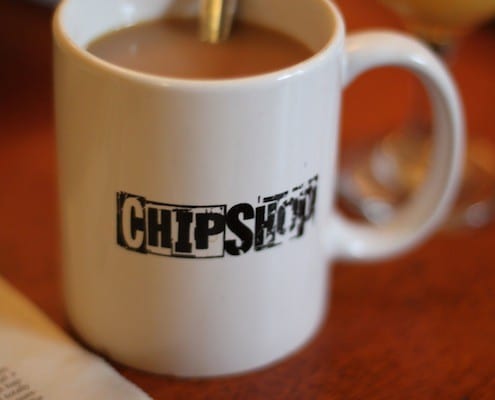 But I'm not here today to talk to you about deep-fried cherry pie or pizza. I'm here to talk to you about something that Brooklyn loves even more: brunch.
Behold, the full English breakfast. Eggs, toast, potatoes, beans, rashers, bangers,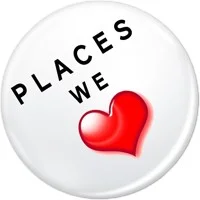 grilled tomatoes and mushrooms – whether you are hungover, ill, or just extremely hungry, a full English will set you straight. ChipShop is one of the only places I know of in the vicinity to tackle one of these monsters and tackle one, you should. You can choose to roll a la carte, or go for broke with the Hangover Special: a full English, cup of coffee (or tea, if you are a purist) and a Buck's Fizz. There are two ChipShop outposts in Brooklyn, one on Atlantic Avenue in Brooklyn Heights whose centerpiece is a huge, solid, wooden bar, and the 5th Avenue location in Park Slope that has recently become our local. There is something about the inside of this shop that feels like home. If home is decorated in every UK-oriented tchotchke you've ever seen.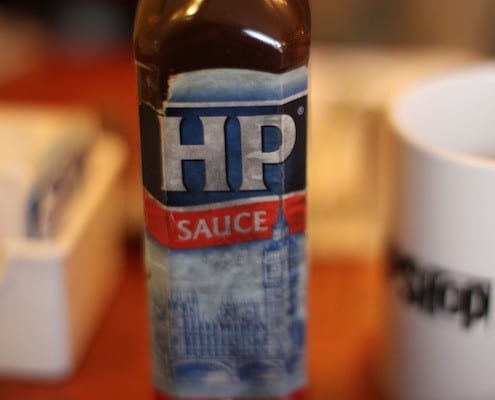 I spent a summer in London in college for what was meant to be a theatre-exchange. That summer ended up being the final straw in my intense, comprehensive food obsession. I wandered in and out of grocery stores, made friends with cheesemongers, spend an entire trip to Harrod's taking photos of only the food court. I have always loved food, but I came back from that trip with a new and different feeling about the things I ate, where they came from and how they were made.
I also spent a lot of time eating full English breakfasts while hungover, ill, or just extremely hungry. One of the more lasting habits I picked up in London was HP Sauce, or brown sauce. Sort of a tarted-up steak sauce with a hit of fruitiness, that adds a malty umami to everything it gets put on. I absolutely cannot eat a full English without it.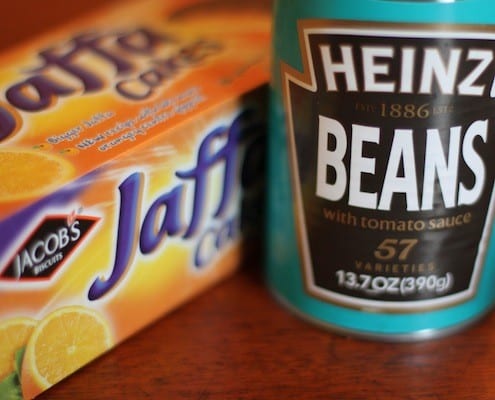 SO, the next time there is a UK-sized void in your stomach, pop into the ChipShop. If you are like the Sidekick and I, it will be very hard to leave without grabbing a box of Jaffa Cakes, can of Heinz Beans and bottle of HP Sauce from their grocery shelf.
The Park Slope ChipShop
383 Fifth Ave. (at 6th St.) Brooklyn, NY
718-832-7701 / 718-CHIPSHOP
Rebecca Orchant
Rebecca Orchant is a New Mexican ex-pat living in Brooklyn. She likes onions and pickles more than most people, stops in every diner that crosses her path and has been known to indulge in a cocktail or two. You can find more vinegar, whiskey and butter-soaked tales on her blog, Chronicles of a Stomach Grumble.