Pink Ginger Cordial Drink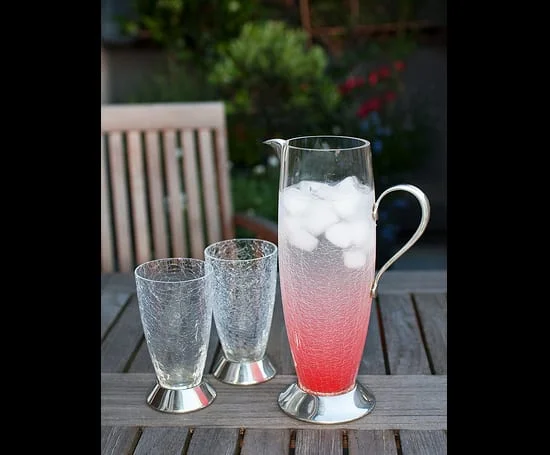 Pink ginger cordial is the perfect drink for both summer and winter. On a hot summer day it makes a refreshing beverage when served over ice.
By Reena Pastakia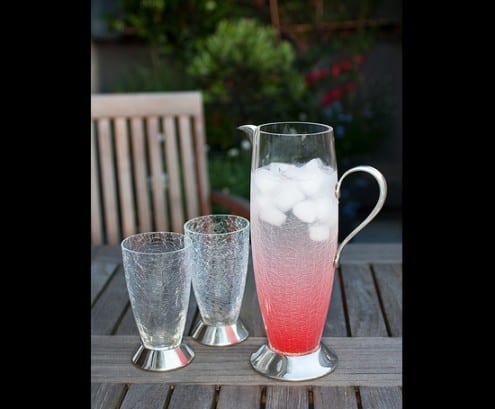 On wintry days it can be made with boiling water to create a fiery brew to warm you through to your bones.
Pink Ginger Cordial Drink
Pink ginger cordial is the perfect drink for both summer and winter. On a hot summer day it makes a refreshing beverage when served over ice.
Ingredients
175 grams fresh root ginger - washed and dried
250 grams granulated white sugar
3 blackberries
1 teaspoon citric acid
500 millilitres boiling water
3 unwaxed lemons - washed
Instructions
Grate the root ginger into a large mixing bowl. There is no need to peel the ginger.
Add the sugar, blackberries, citric acid and boiling water to the mixing bowl and stir until the sugar has dissolved.
Crush the blackberries slightly to release their juices.
Juice the lemons and add the juice and remaining lemon halves into the mixing bowl. Mix well.
Cover with clingfilm and leave the mixture to steep overnight.
The next day, wash and rinse the glass bottle(s) you plan to use for storing the cordial. Place the bottle(s) in your oven and then set the temperature to 160 degrees Centigrade. Heat the bottle(s) for 30 minutes and then carefully remove the bottles and allow them to cool.
In the meantime discard the lemon halves from the cordial mixture and then using a nylon sieve, strain the remaining mixture into another bowl.
Now use a funnel to pour the cordial into your sterilized bottles.
Store the cordial in the fridge and use within 2 months.
Dilute to taste and serve either as a hot drink or cold over ice.
Reena Pastakia
Reena grew up thinking Indian cooking was a dark art where the quantities of spices required in each dish were innately known to a chosen few. It was only after she married an Englishman with a voracious appetite for Indian food that she started phoning home for cooking tips. She started her blog (coconutraita.com) in an attempt to document her family's recipes and make Indian cooking accessible to all.